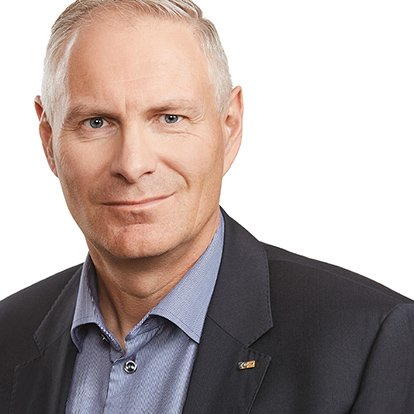 François Olivier
President and Chief Executive Officer, Transcontinental Inc.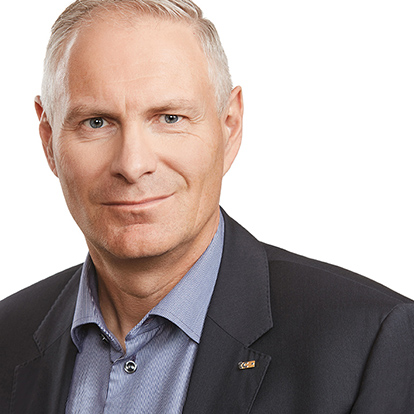 Picture Download: François Olivier
 
François Olivier has been President and Chief Executive Officer of TC Transcontinental since 2008. After joining the Printing Sector of TC Transcontinental in 1993, he rose through the ranks, going from General Manager of one to several printing plants, to Senior Vice President of the Newspaper Group. He later took on the role of President of the Information Products Printing Sector, and was then named Chief Operating Officer of the Corporation in 2007. 
Since becoming President, François Olivier has shown determination in focusing the activities of the Printing Sector towards key growth areas. He has invested $800 million to provide TC Transcontinental Printing with a state-of-the-art platform, then consolidated the Canadian market with strategic acquisitions such as Quad/Graphics Canada. Since then, he has pursued the continuous optimization of the printing platform in order to remain Canada's largest printer. In 2014, he launched the deployment of the business strategy aiming to transform the company by diversifying its assets into flexible packaging, a significant step towards the goal of long-term profitability. From then on, he increased the number of acquisitions. In the spring of 2018, in a historic transaction valued at US$1.3 billion, the Corporation completed the transformational acquisition of Coveris Americas and became a North American leader in flexible packaging. In light of the profound transformation in the industry, he also refocused the offering of TC Media, positioned today as Canada's largest publisher of French-language educational resources. 
Prior to joining TC Transcontinental, François Olivier worked as General Manager of Canada Packers. He holds a Bachelor of Science degree from McGill University and is a graduate of the Program for Management Development at Harvard Business School. He also serves on the boards of directors of CAE, The Conference Board of Canada, the Flexible Packaging Association and the Montreal Heart Institute Foundation, in addition to actively supporting Portage. In this regard, in 2018, the non-profit organization paid tribute to him as a distinguished Québec business leader on the occasion of the Soirée des Grands Philanthropes. In 2014, he successfully completed a cross-country skiing expedition to the magnetic North Pole with humanitarian organization True Patriot Love, which supports veterans and their families.