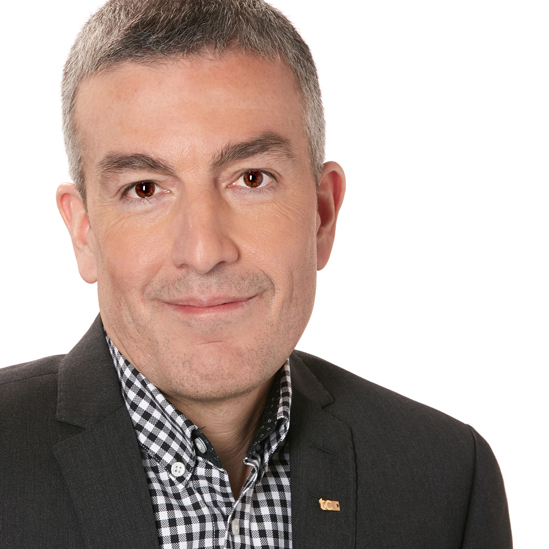 Pierre Deslongchamps
Senior Vice President, Québec and Atlantic,
TC Transcontinental Printing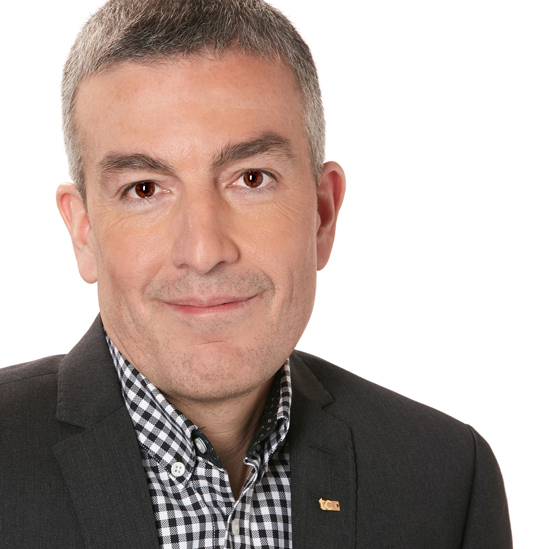 Pierre Deslongchamps serves as Senior Vice President, Québec and Atlantic for TC Transcontinental Printing and is a member of TC Transcontinental's Executive Management Committee. In this role, he is responsible for the operations of six plants and the magazine, book and catalog sales team, and since October 2022, the national retail and newspaper sales team.
Pierre Deslongchamps joined TC Transcontinental in 1997 as a Financial Analyst and Consolidation for the Printing Sector. Over the years, he rose through the ranks and held various management positions in finance and business development, playing a key role in the expansion of the network and the implementation of multi-year printing outsourcing agreements for major newspapers, including La Presse, Gesca's regional dailies and the San Francisco Chronicle in the United States. In 2009, his solid background within the company and vast knowledge of the industry led him to take on new roles such as General Manager of a plant, a few years later, Regional General Manager of four plants, and finally, his current position since 2019. His great leadership and determination enabled him to successfully lead the start-up of the new Transcontinental Transmag (Anjou) plant and the consolidation of certain entities. More recently, he applied his expertise in the growth of the book printing business, where he and his team are optimizing the printing and finishing platform to serve this market.
Prior to joining TC Transcontinental, Pierre Deslongchamps worked at Friedman & Friedman accounting firm, where he supervised teams in audit, certification and consulting mandates. Interested in the development of the next generation of managers, for the past few years he has acted as a mentor and coach to various managers of the firm. A chartered professional accountant (CPA), he holds a bachelor's degree in administration and accounting sciences from the Université du Québec à Montréal (UQAM).