Target better, reach better
For more than 20 years now, TC Transcontinental has helped Canadian retailers manage their flyer distribution program across Canada.
Targeo is the leading Canadian expert offering comprehensive multiplatform distribution strategies and services that accurately target every segment and market across the country. We are a national brokerage agency, a fully integrated partner in the flyer execution process end to end, saving valuable client time and resources, executing seamlessly with all the supplier and logistic partners. 

From grocery to hardware, pharma to fashion, auto and more, Targeo manages the targeting and distribution requirements for over 2 billion pieces annually servicing over 5,000 retail locations. Our distribution network in Canada reaches 14 million households across the country and our team works with more than 700 distributors nationally.
We are equipped with cutting edge research and market analytics capabilities and strategic insight, providing brands with a one-stop shop for their digital and physical distribution needs. Our reporting capabilities allow us to layer the interaction between traditional, digital, mobile and point-of-sale (POS) data to provide strategic insights on optimizing media for the greatest return on investment.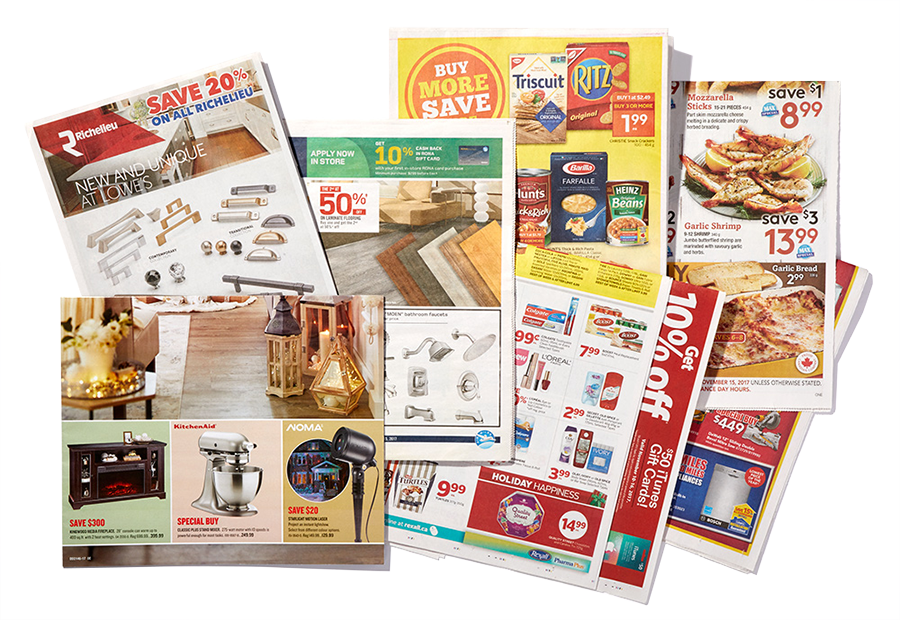 Our mission: help Canadian retailers achieve superior results by leveraging our expertise in geomarketing and analytics to execute and optimize end-to-end omni-channel promotion campaigns. 
Our objective: reach your customers right at their door step.
Our result: increase product awareness, traffic to the store and sales.
Our teams in your office
Targeo also offers the possibility to have a team working on-site, at its customers' office. The program has proven to be successful at large retailers with complex and frequent flyer promotions. It simplifies an otherwise complex, and resource intense, flyer marketing process. Our clients get a lot of benefits from this program including a dedicated resource to manage their flyer program, increased efficiencies, a targeted and personalized approach and the ability to execute their campaign quickly.
Contact us to know more about our services by calling 1 905 799-5920.