Managing your campaign effectively
At TC Transcontinental, we understand the complexity of managing marketing campaign collateral. Whether it's knowing the difference between your retail stores' display inventories or their unique regional versioning requirements, our tools will manage the entire process.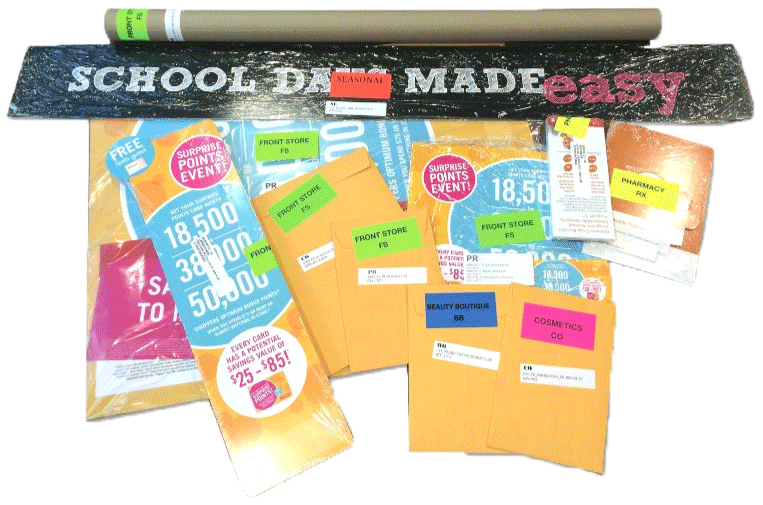 At the planning stage, we will provide you with critical store information to assist in determining print quantities, version requirements and distribution timing, which are all key elements in the budgeting process. When a campaign plan becomes a live project, we will streamline the manufacturing and fulfillment process by providing kitting/distribution lists and work back/distribution schedules, easing your workload and providing you with the support and information you need to make informed decisions. 
For complex kitting and distribution projects, our proprietary web-based solution, TransPort provides all of the above in addition to a wealth of tracking and reporting data online in a secure, multi-user, tiered access system. Click here to learn more about TransPort.
Online Tools & Custom Solutions
TC Transcontinental is on the leading edge of technology and we are continuously investing in and developing new print management tools and online solutions that will bring value to you and your business. Our solutions drive cost savings and speed to market by facilitating all aspects of the ISM execution process – all under one roof. 
We know retail consumers
In September 2021, our VP Business Development In-Store & Direct Marketing at Premedia, Greg Neath, along with two of our creative directors, Oscar Bertola and Eunice Chan, gave a presentation at the RCC STORE Event about new retail consumers behaviors and effective retail touchpoints. Watch their captivating presentation to learn more about what we can do for you!