SUSTAINABLE CHEESE


PACKAGING
Body
Films and Resins Made Sustainable 
Did you know that in 2019, 87% of cheese packaging around the globe contains plastic?1 
In an industry reliant on plastic packaging and with growing concerns about plastic waste, dairy brands can show leadership in environmental responsibility by prioritizing sustainable packaging innovation.
We conduct a wide variety of analytical and physical testing and use this information to develop innovative sustainable packaging for fresh cheese while maintaining the high level of performance, protection, and shelf appeal you've come to expect with our products. 
Our sustainable films for fresh cheese are great solutions to help you meet your sustainability objectives! 

1Source: Mintel Report - Global Dairy Packaging Review: 2020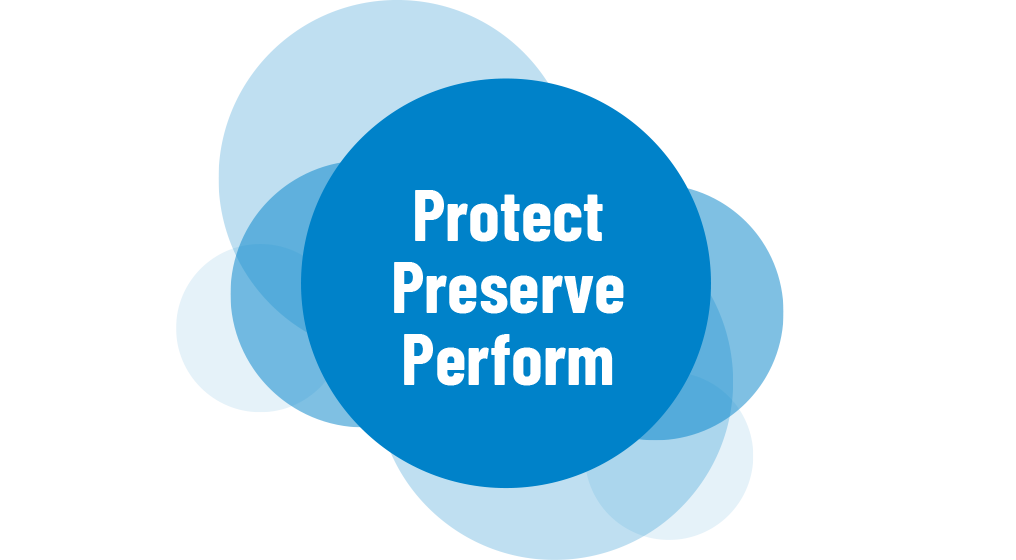 Blocks
Product List
Image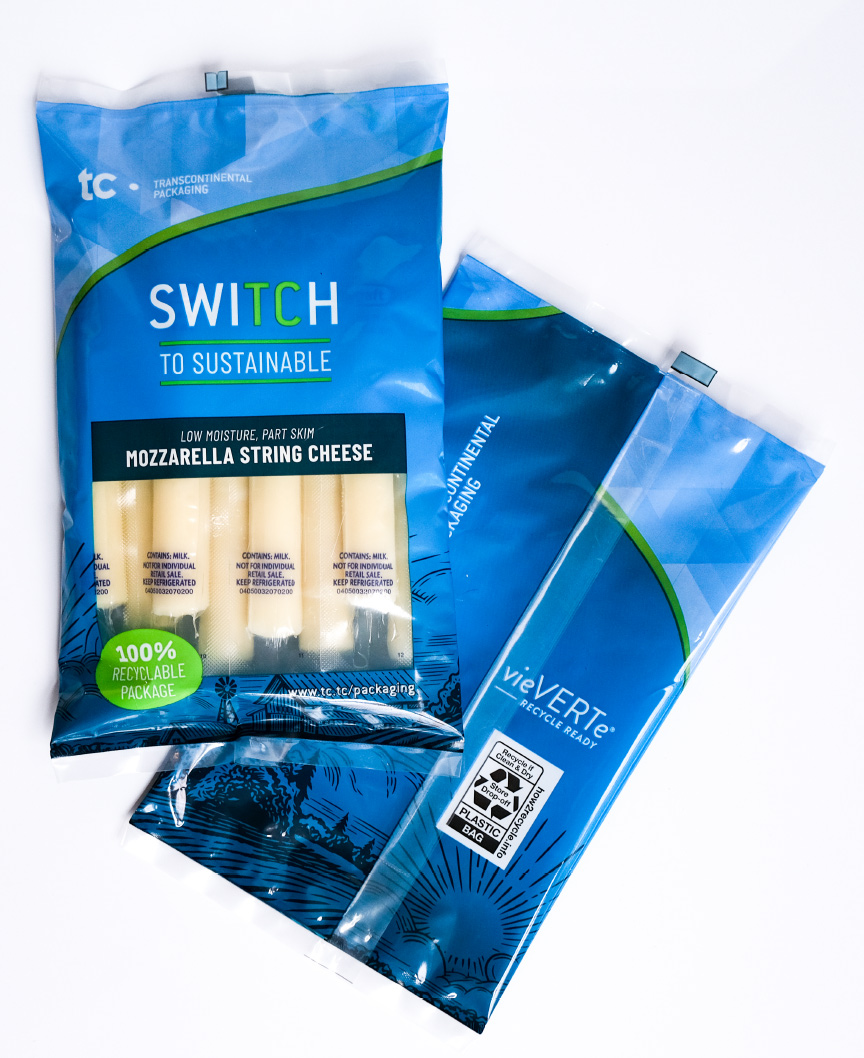 Text
Recycle Ready Overwraps
100% PE structure pre-qualified for the How2Recycle® label, recyclable at existing in-store drop-off locations or curbside where available. 
Protects your product with high performing puncture resistant film.  
Increases performance and reduces downtime with exceptional tear strength and excellent machinability. 
Enhances shelf appeal and brand awareness with superior gloss and sheen films. 
Learn more about our vieVERTe® recycle ready offering.
APPLICATIONS:

perfect for secondary packaging like overwraps or outerbags, no/low barrier requirements, or consumer products, processed cheese and snacks. 
Image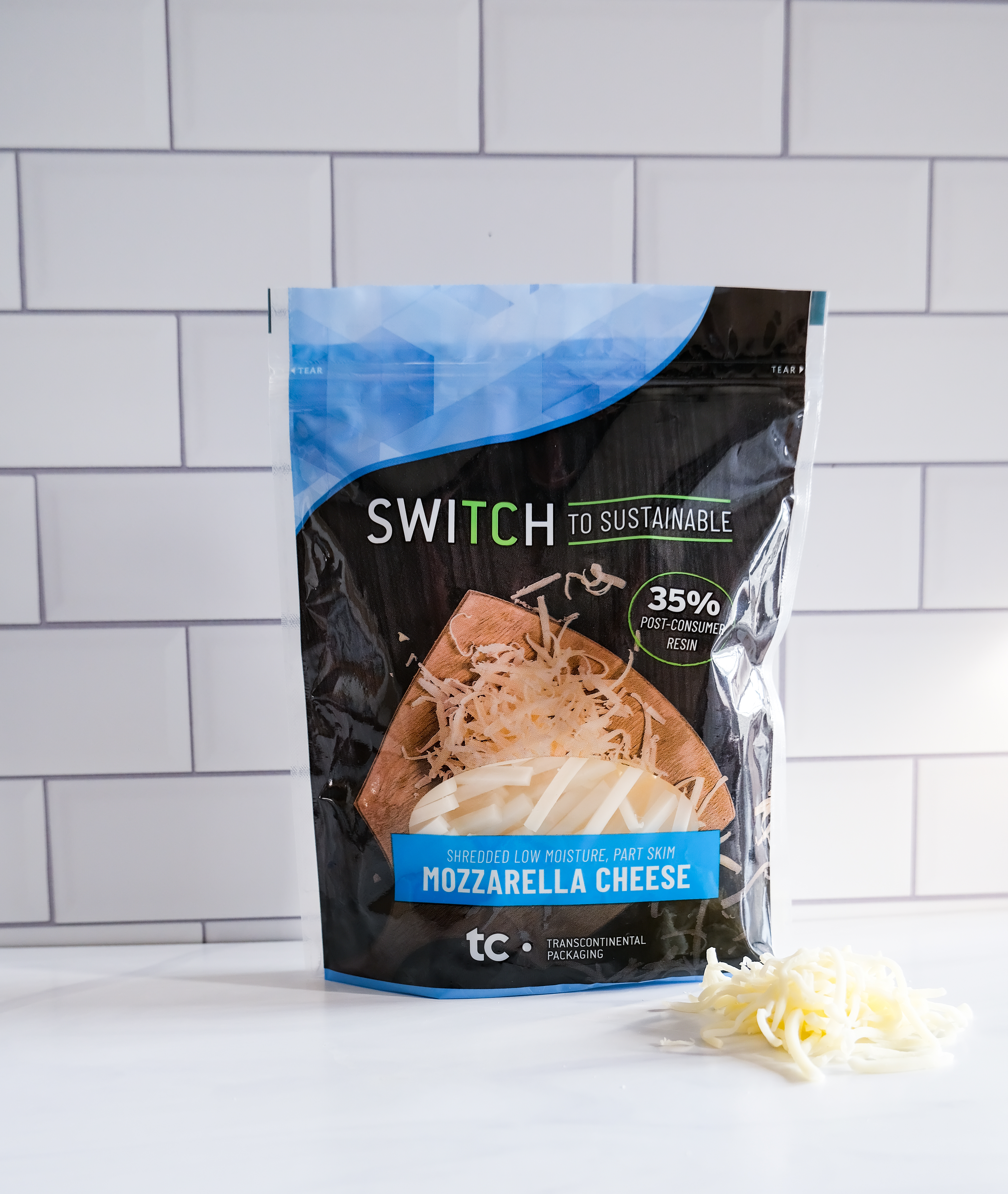 Text
PCR Stand-up Pouches
Made with up to 35% of post-consumer resin (PCR), reducing use of virgin plastic, creating value for plastic waste, and contributing to the circular economy for plastics.
Maintains freshness and flavor with high moisture barrier film and a barrier sealant.
Increases performance and reduces downtime with exceptional tear strength and excellent machinability.
Learn more about our vieVERTe® PCR offering.
APPLICATIONS:

natural cheese, processed cheese, non-dairy products, snacks, dry foods and other food products with similar machine filling and high barrier requirements.
Text
We have been a trusted flexible packaging partner to some of North America's largest dairy brands for over 50 years. 
Today, with evolving consumer behaviors and expectations, we can help you achieve your sustainability objectives. Consumer concerns about sustainability will see them look for products that are both "healthy for the earth" and "healthy for me". 
As we transition from traditional products to sustainable products, we've aligned our product portfolio and focus to meet our shared sustainability objectives. Your cheese products are best paired with us – strong, dependable, and beautiful.