Body
We know meat & poultry.
We understand the challenging, exacting, and rigorous demands of the industry. We provide industry-leading solutions that help you attain packaging and operational success while attaining the highest level of food safety. 
Masterfully crafted films and structures:
Protect your product and deliver the highest standard of abrasion and puncture resistance to stand up to the rigors of production and distribution.
Preserve freshness and flavor with the ultimate level of barrier to extend shelf life and keep your products tasty.
Perform in high-speed applications to keep your operation humming. Our specialty films are crafted to ensure optimal processing efficiency, minimized waste, and consistent, reliable sealing.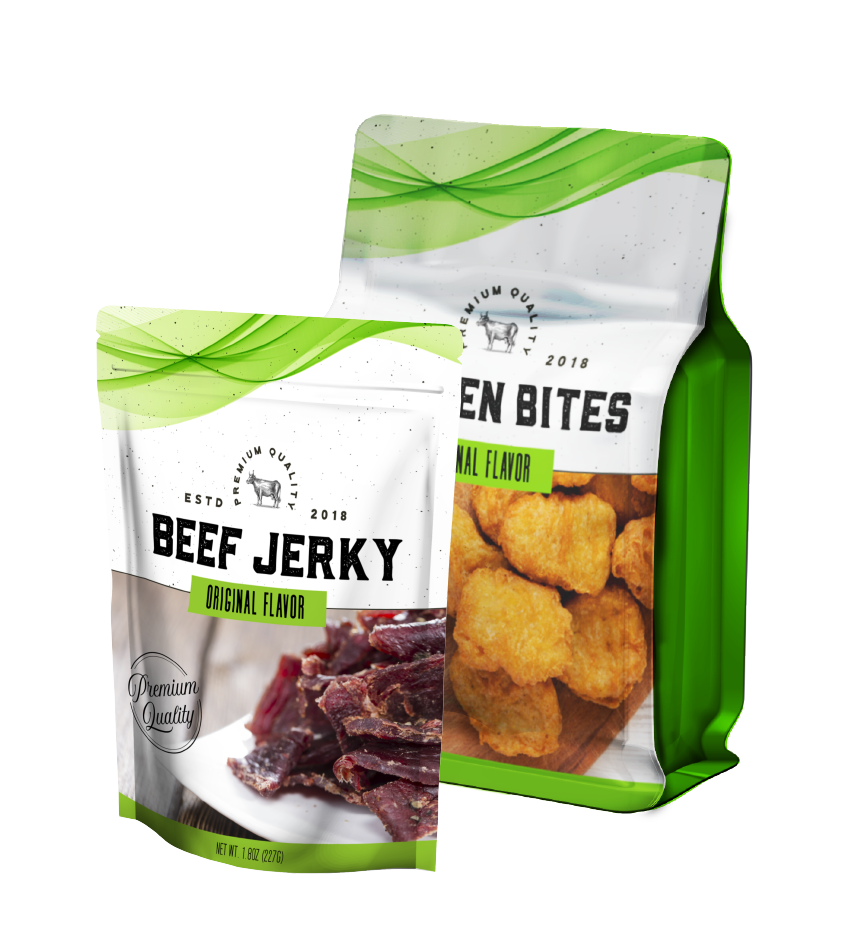 Blocks
Product List
Image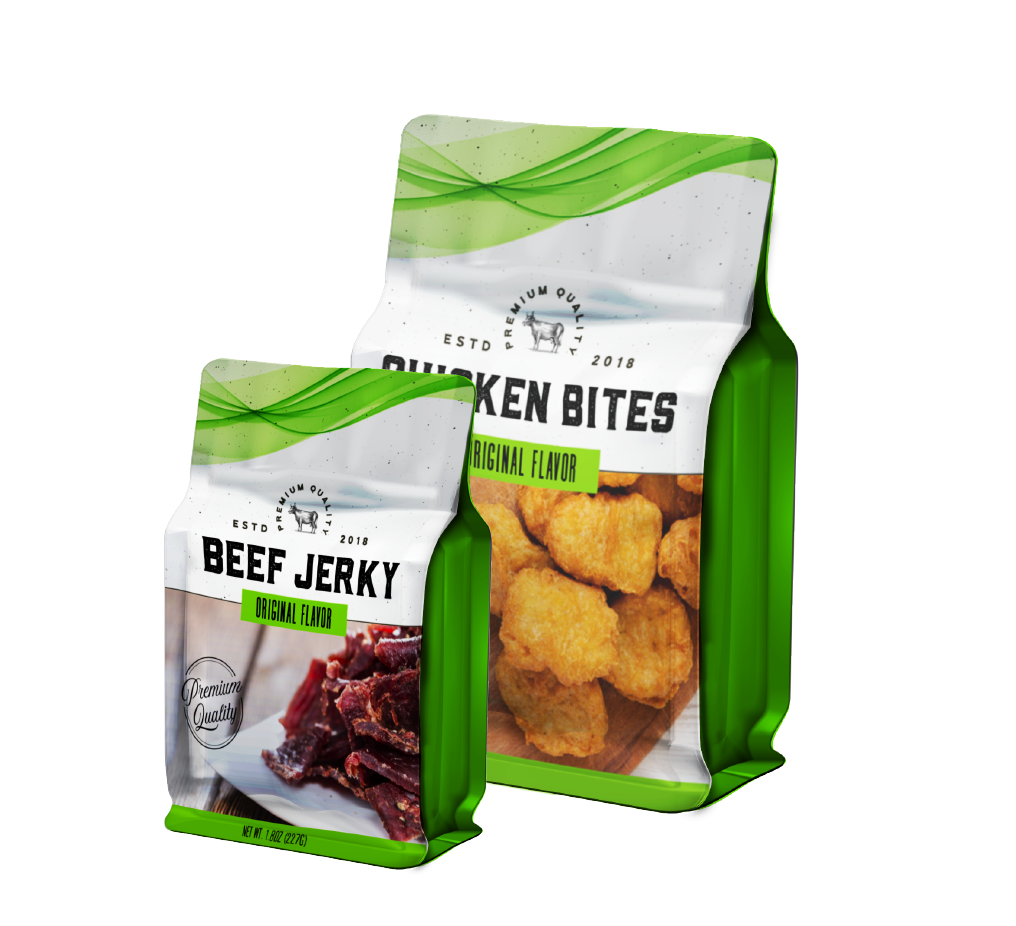 Text
Finished Bags and Pouches for Meat & Jerky Snacks
Protein snacking is all the rage. Specialty pouches for meat and jerky snacks appeal to what consumers are seeking in variety and convenience. 
Broad range of pouch sizes and styles to meet all of your needs from individual packs to family multi-packs
Outstanding print and convenience features to captivate the consumer
Sustainable options available to appeal to the earth conscious consumer
Text
DELIGHT your customer and integrate features that provide convenience both on the shelf and in the cupboard
Easy-open features that maintain bag integrity, are frustration-free, and provide simple product access


Closure options that maintain product freshness and support simple storage and use.


Windows for consumer transparency and product view 


Form and function with handles and unique shapes
CAPTIVATE and stand out at retail
Outstanding, award-winning print: 10 color HD, and, ECG 7 Printing


Enhanced graphics with registered coatings: tactile, matte, gloss, & specialty 


Unique & luxurious images with metallization and de-metallization patterns & techniques


Films with unparalleled gloss & shine
Text
Did you know?
Younger consumers are especially likely to be interested in bulk-size packaging as well as a variety of value-added features that save time or facilitate flavor and cuisine exploration when it comes to meat & poultry. (Freedonia, Meat & Poultry '20)
When thinking about Meat Snacks think outside of the single-serve box and appeal to consumers who are looking for value in multl-packs. Multi and bulk size packs allow a family to experience "flavor-exploration" while providing time saving convenience! 
Text
"Convenience is still paramount to consumers...Food and drink launches receiving the highest convenience rating allow reduced store trips, portion control, and reseal-ability".
Source: Mintel
Protein healthy snacking fits the bill for all of the above!