Body
Keeping our earth healthy
Certified home and industrial compostable packaging designed to satisfy BPI requirements with proprietary compostable sealants, adhesives, and coatings. 
Our vieVERTe® Compostable line of sustainable packaging products is a solution for home and industrial composting which provides a responsible end-of-life solution. We pioneered the development of commercialized, in-market compostable structures for the coffee and snacks markets. We have been at this for a long tim
We will help you navigate through the details of BPI certification by giving direction on graphic design (we understand the complex ink requirements to pass certification), and sourcing compostable package components to ensure that every aspect of your package is set for composting.
 
Download our vieVERTe® Compostable brochure.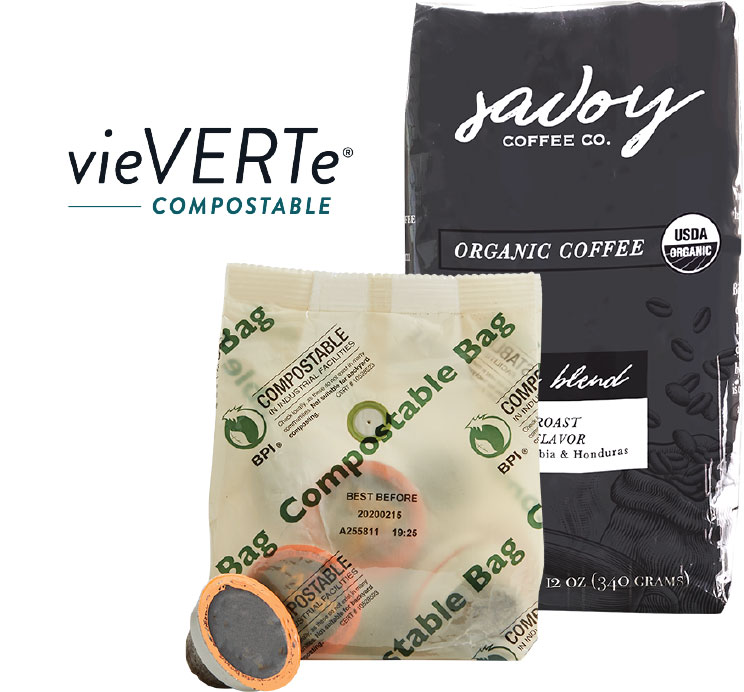 Blocks