TC Transcontinental at a glance
TC Transcontinental is a leader in flexible packaging in the United States, Canada and Latin America. It is also Canada's largest printer. 
Our mission: create quality products and services that allow businesses to attract, reach and retain their target customers.
Our vision: become a market leader in flexible packaging in North America while maintaining our position as Canada's largest printer and as the leading Canadian French-language educational publishing group.
Our three-pronged strategy is:
Grow our Packaging Sector through organic sales growth and acquisitions;
Optimize our printing platform and capture growth opportunities in promising verticals; 
Grow our book publishing and Groupe Constructo activities through organic growth and acquisitions.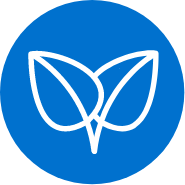 Discover our new web section dedicated to sustainable flexible packaging!
Key Investment Considerations
Diversified operations in flexible packaging, printing and media
Ability to generate significant cash flows
Leader in most of our verticals
Solid relationships with our customers
History of dividend growth
Family-controlled business with a long-term vision
Investment grade credit rating
Pursuing our business activities in a responsible manner
Committed to long-term value creation

TC Transcontinental is driven by a long-term vision. Over the years, we have adapted to trends in the industries where we operate in order to reinvent ourselves and ensure our continuity. As a family-controlled corporation, our ambitions are clear: continue to build for profitable and lasting growth. This is why we made a strategic shift into flexible packaging, a promising growth axis for the Corporation. Thanks to our solid financial performance and healthy balance sheet, we have built an extensive packaging platform through several strategic acquisitions. Since its acquisition in 2018, we fully integrated the operations of Coveris Americas, thus positioning ourselves as a leader in flexible packaging in North America. In only seven years, our revenues from this sector went from 2% to 54% of our consolidated revenues. Our Printing Sector is also undergoing a similar transformation with an emphasis on its growth activities. Over the last several years, these growth activities have significantly increased their contribution to the Sector revenues, from 11% in FY2015 to 27% in FY2021.  We are all committed to pursuing our transformation in order to create long-term value for our stakeholders.
Evolution of our consolidated1 revenue composition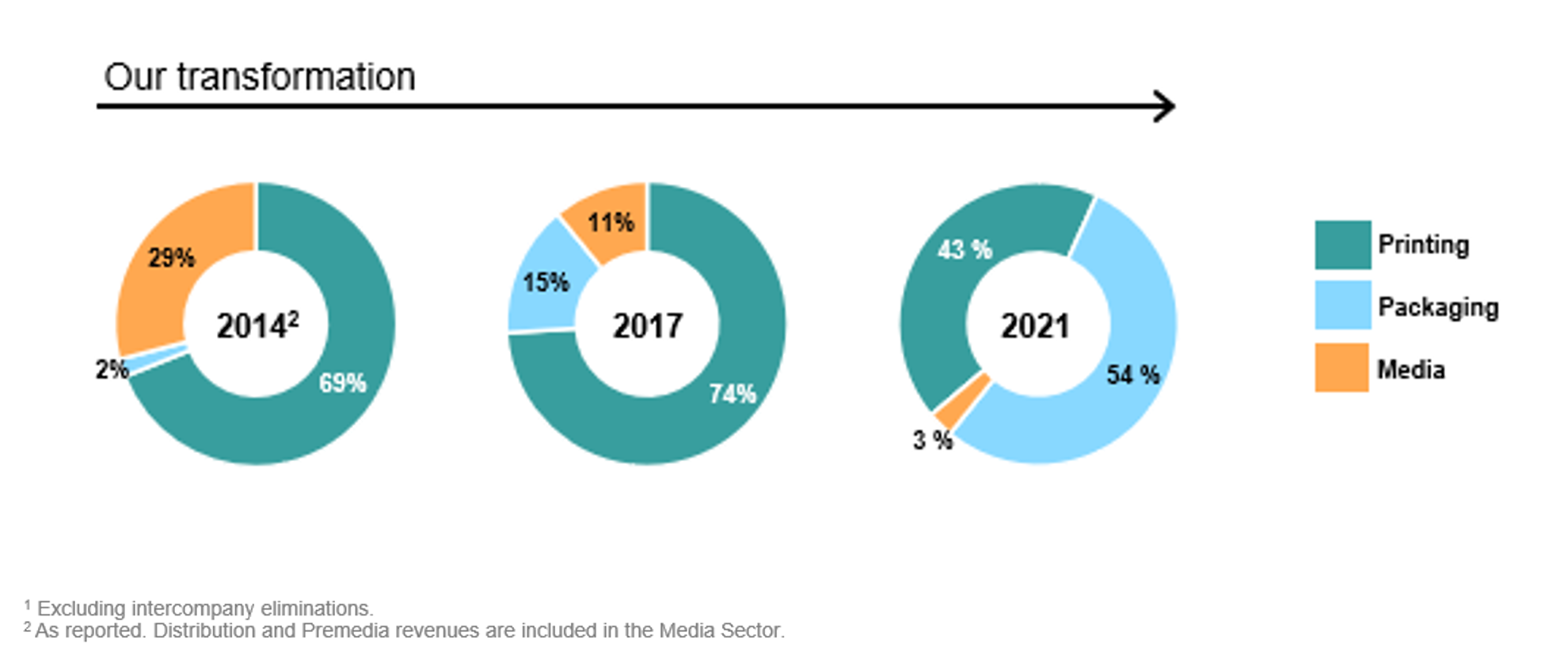 Committed to operational excellence

TC Transcontinental is recognized for its solid track record of continuous improvement and manufacturing excellence. Over the past few years, we have implemented operational efficiency measures to protect our profitability in the Printing sector. In addition, in the Packaging Sector, we succeeded in increasing our operating earnings margin before depreciation and amortization since the acquisition of Coveris Americas in May 2018. The Corporation also continuously generates significant cash flows from its operating activities. For the last five fiscal year, they totalled over $41.8 billion representing an average of $362 million annually.
Committed to the dividend

The Corporation has always focused on the dividend paid to shareholders: since 2010, the dividend has increased at a compound annual growth rate (CAGR) of 9.0%. We strive to achieve a fair balance in our capital allocation between debt repayment, dividend payments, share buybacks and reinvesting in growth, namely for targeted acquisitions. In FY2021, dividends paid of $78.3 million represent only 24.8% of cash flows from operating activities.
Dividends paid per participating share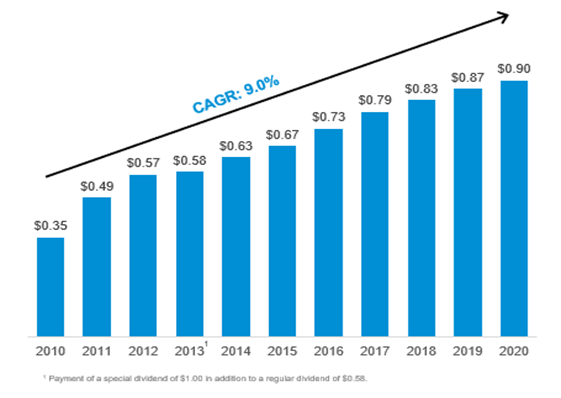 Committed to maintaining a solid financial position and an investment grade credit rating

Maintaining a healthy financial position and an investment grade credit rating has always been among the Corporation's primary objectives. We manage our capital prudently and effectively, while allowing a temporary increase in our indebtedness level in order to implement our strategic plans. During 2018, our net indebtedness1 increased significantly when we acquired Coveris Americas to crystallize our shift into flexible packaging. As we have done in the past, we focused on reducing our net indebtedness level to increase our financial flexibility. In the 10 quarters following the acquisition of Coveris Americas, we reduced our net indebtedness1 (excluding lease liabilities) by approximately $740 million.

1 Non-IFRS financial measure. A complete definition of the non-IFRS financial mesures and reconciliation to IFRS financial measures are presented in the Management's Discussion and Analysis of the latest annual report. 
Net indebtedness1 (in millions of dollars) and net indebtedness1 ratio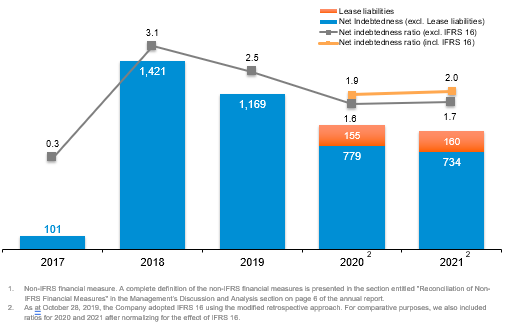 A responsible corporate citizen

Over time, TC Transcontinental has distinguished itself as a high-performing organization, which acts according to its values and demonstrates leadership in operating its activities in a responsible manner. As we pursue our transformation into flexible packaging for long-term growth, we intend to remain a leader in corporate social responsibility namely by setting objectives to reduce our environmental footprint. 

Among the top 10 Corporate Citizens in Canada in 2019 and 2020 and ranked in top Global 100 (worldwide) in 2020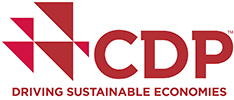 Participates in the Carbon Disclosure Project since 2012

Signatory of the Ellen MacArthur Foundation's New Plastics Economy Global Commitment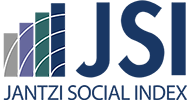 Included in the Jantzi Social Index® since 2004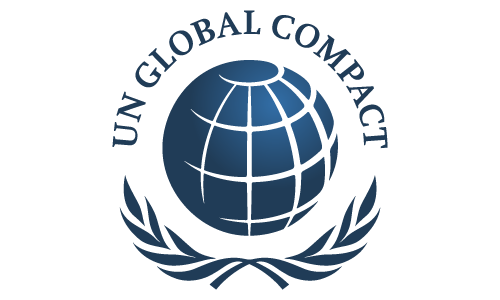 Participates in the United Nations Global Compact since 2020