Body
Rollstock Options to Keep Packaging Rolling Forward
We bring a deep level of structure development expertise to manufacture rollstock that efficiently and effectively runs on virtually all types of flexible packaging filling equipment including VFFS and HFFS.
What's more, we produce films to create the perfect package – all with one-stop convenience.  We meet any requirement you have for sealability, oxygen barriers, flexibility, and moisture barriers.
We're here to solve your problems, help you overcome your challenges, and innovate with technologies to support your success.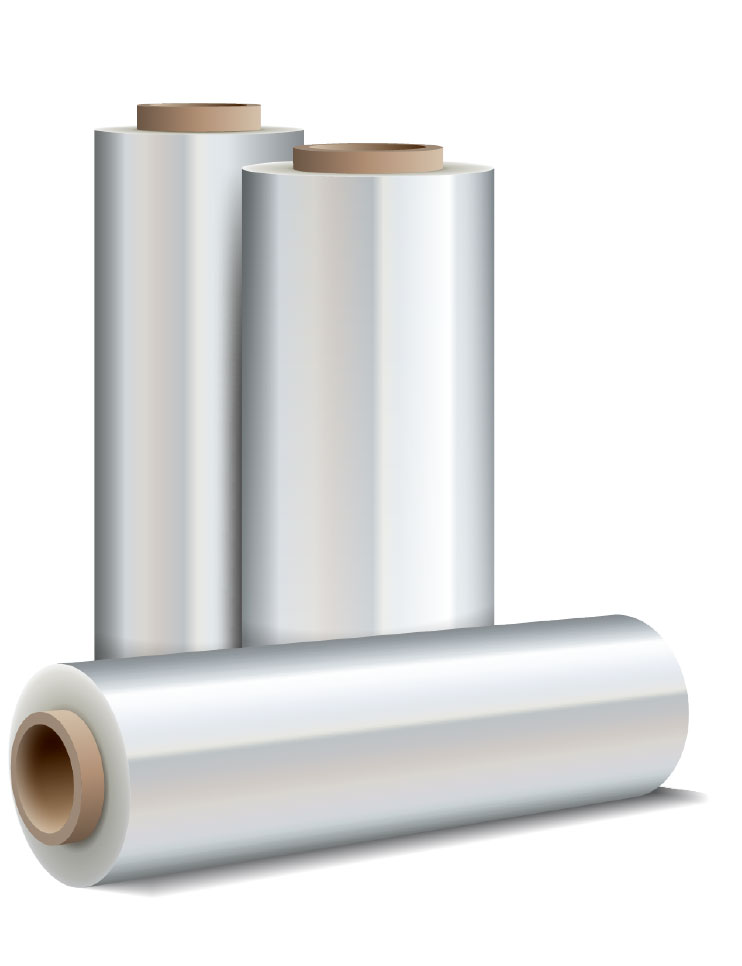 Applications
APPLICATIONS: All Markets 
Blocks
Text
All Around Rollstock Solutions
We value our role in your supply chain and will collaborate and create the precise film or structure in our vertically-integrated, multi-site operation.  Films that can be relied upon and deliver peace of mind
Film Technologies
High-performing custom barrier and non-barrier films


Duplex and triplex laminations


Extensive range of widths and roll diameters    


Films designed for high-speed filling on extensive range of equipment    


Expertise in extensive range of structures including foil, PE, PET, LLDPE, PE, OPP, PO, and more


Biaxially Oriented Films    


Sustainable films including certifiable compostable, recycle ready and films that include Post Consumer Waste (PCR) and Post Industrial Waste (PIR)
Industrial/Chemical/Building Applications
Poly Sheeting 
Form, Fill, Seal 
Stretch Hood Wrap 
Industrial Chub Films 
Poly Tubing 
We'll  provide you with options that will best serve your market, protect your product and exceed expectations.
Rollstock Capabilities
Slitting to required size
Rewinding 
Features
Laser Scoring (machine and cross directional, and contour)
Micro and Macro Perforations
Extensive Product Solutions
Cast Nylon Films (Dartek™)
Chub Films (TuffChub, Industrial Chub)
Cold Seal 
Compostable Films (vieVerte)
Forming & Non-forming Films
Flow Wrap
Frozen Films
Lidding Films (Coffee, Dairy)                                                 
Metallized and de-metallized films
Overwrap Polyolefin and Oriented Polyolefin
Peel and Reseal Films
PCR and PIR Films (vieVerte)
Recycle Ready Sustainable Films (vieVerte)
Semi-rigid Films
Shrink Collation Films (Integritite)
Tube Stock (Clearshield, Nextrus, Tufftite)
Wax-Free Films
Wax Laminated Films
Agricultural Films
Text
Film Development Mastery
Whether you choose unprinted film or highlight your products with HD flexo printing in up to 10 aisle-stopping colors, we'll craft the film that meets your very specific product requirements to assure it protects and performs.
We are vertically integrated and bring a history of developing best-in-class, leading-edge, films and structures that meet the precise needs of the markets we serve.   And, are aggressively working to meet sustainable flexible packaging goals to close the loop on plastic packaging.
Our best-in-class team of R&D talent, extrusion specialists, and lamination craftsman are true masters and are passionate about developing best-in-class structures and films, no matter the challenging application.  
We encourage you to meet our team – they are always available to talk tech and share their passion for innovation.
 
Text
Your Success Is Our Success
We're with you every step of the way.  We begin with developing films that optimize operational performance and mitigate waste.  We innovate around what will resonate with the consumer.  And stand by you to provide in-plant technical service support to ensure our films exceed expectations on your filling equipment.
As manufacturers ourselves, we appreciate the need for flexibility, reliability, performance, and support to keep your operation running efficiently.  
We are driven to create films and technologies that support success and provide peace of mind.