Body
Tuff-Tite™ Shrink Bags Are Tough and Good Looking!
There's a growing preference for shrink bags among manufacturers and consumers. And with good reason. Barrier shrink bags extend the shelf life of packaged food products, enhance food safety and hygiene, and provide convenience. Our shrink bags are available in a variety of options to meet your specific needs. 
What makes Tuff-Tite™ the clear and superior choice?  Superior barrier, durability, seal strength, and shrink-ability for unparalleled performance and ultimate product protection.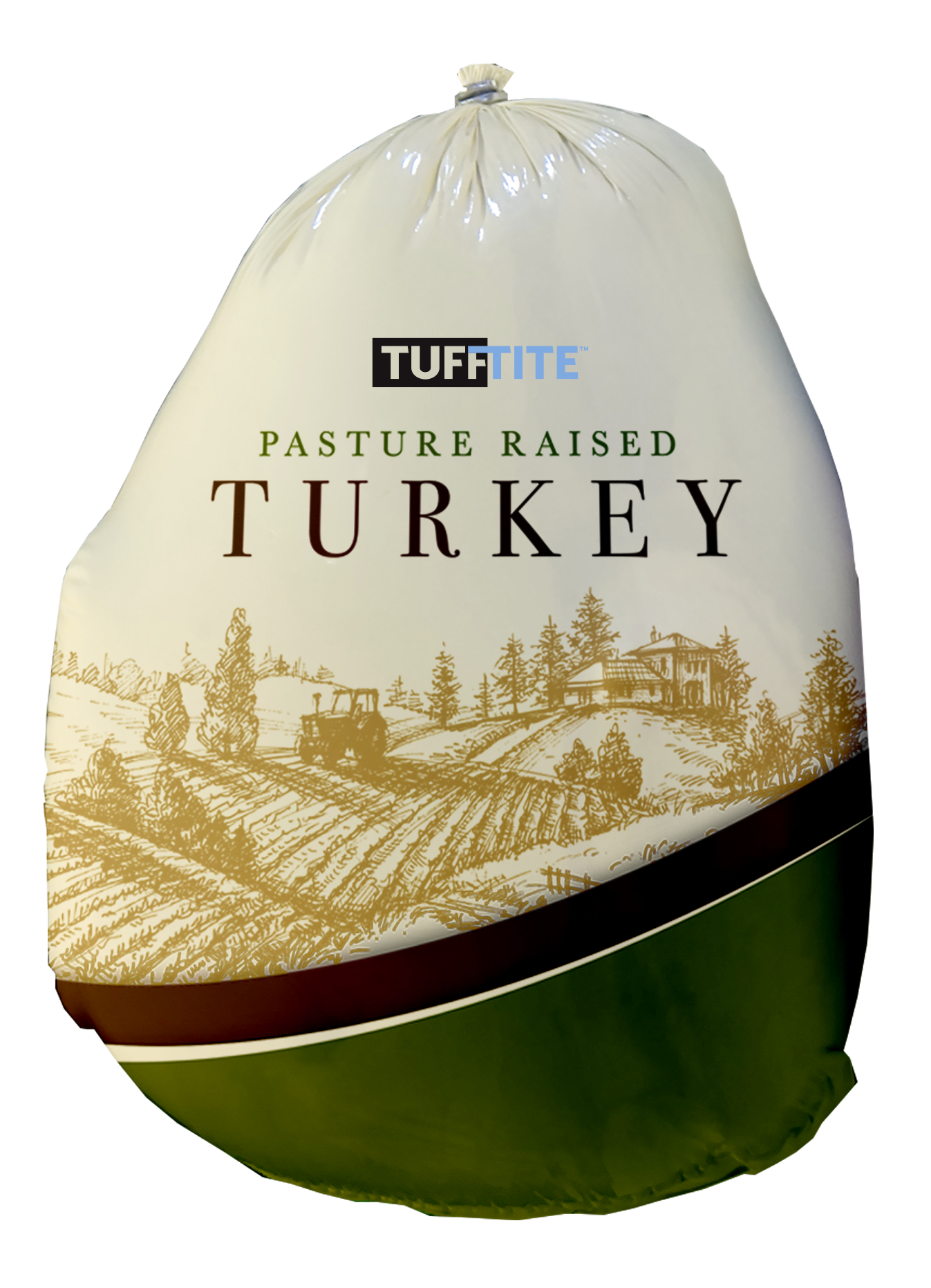 Blocks
Text
Easy to Use – Tough to Abuse
The next generation of shrink bags Tuff-Tite™ bags are crafted with exceptional durability and barrier, while standing up to the rigor and high abuse of processing and distribution.
Proprietary sealant and extrusion technology for exceptional moisture and oxygen barrier for extended shelf life    


Puncture and tear resistant to maintain package integrity 


Excellent tensile elongation for improved performance    


Wide seal range to meet the challenging requirements of whole bird applications    


Low stiffness for tight package after evacuation
Captivate the Consumer with Retail Appeal
Tuff-Tite™ films and award-winning printing, your product will  look  great at retail and shine on shelf.
Excellent gloss finish for accentuated graphics and package appeal


High-shrink technology eliminates unsightly tails, patches and ends for tight-fitting, neat packages.


2-sided, high quality, 10 color printing for vibrant graphics to stand out on the shelf


Available in Clear, White, and Cream colored bags for product and graphic variety


Available in non-barrier for frozen applications to meet your specific needs.
 
Text
Better For Your Bottom Line
Your success is our success.  We've developed our proprietary Tufftite™ shrink bags to stand up to the processing and distribution challenges of whole bird applications.  Robust shrink bag technology that provides excellent tear and puncture resistance equate to reduced leakers and reduced waste.  We develop shrink bags you can rely on, Our shrink bags are created to run through your operation, improve efficiency, and  contribute to your success.