We know your comic book story and how to print it
Close to 20 years of experience dedicated to providing stress-free printing and production services to publishers in the comic book industry.
The comic book industry is dynamic and rapidly changing, leading publishers of all sizes turn to TC Transcontinental Printing for our deep print knowledge of this market segment. 

Comic Books
Short or long print runs
1 and 4 color printing
Short lead time
Special cover enhancements

Graphic Novels
Short or long print runs
1 and 4 color printing on coated and uncoated papers 
Special cover finishes 
Binding Notch bound and PUR Glue bound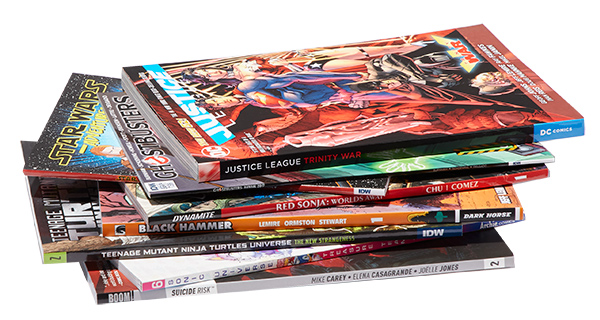 Hard Covers Books
Short or long print runs
1 and 4 color printing on coated and uncoated papers 
Foil stamping, embossing and debossing 
In-house equipment (notch case and smyth sewn binding)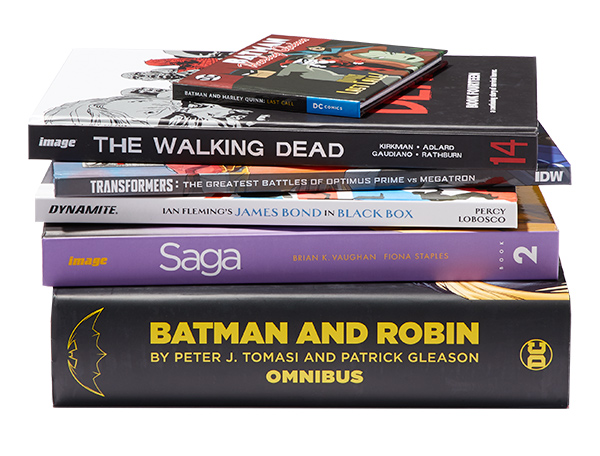 Specialty Products
Slipcase
Foil covers, acetate covers, glow in the dark, metallic inks and many other options
Polybagging and Shrinkwrapping
Binding 3-piece case, gild and stain edges, ribbon
Oversized formats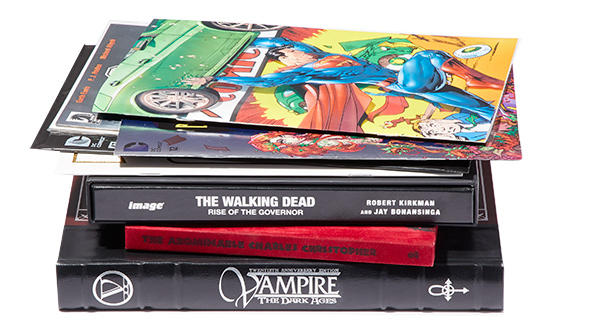 Role Playing Games
Short or long print runs
1 and 4 color printing on coated and uncoated papers 
Multitude of cover finishes
Screens, maps and cards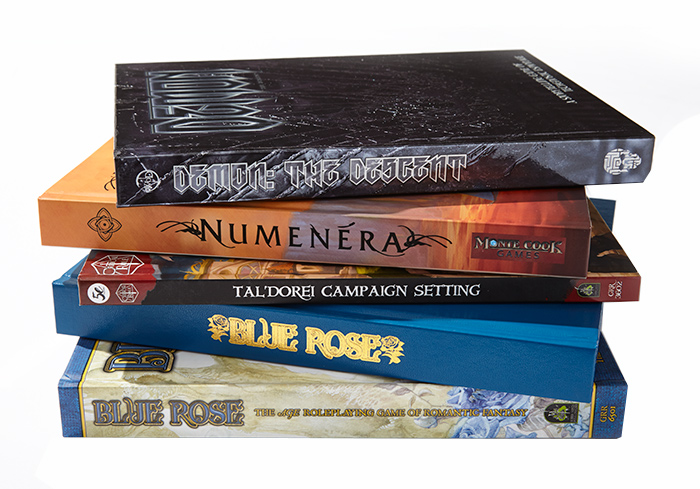 We know what keeps you up at night
Committed to delivering solutions, our team of experts exclusively serves the comic book market
Market Intelligence – Our professionals understand the complexity of the comic book market and the importance placed on the collectibles audience:
Short lead time
Product introduction scheduling and lifecycle 
Direct partnership with Diamond Comics Distributor, weekly pickups
Product quality standards 
Budget constraints and cost containment
Maximization of the full revenue stream
Competitive environment
Consumer behavior and buying patterns
Technology and innovation
Consultative Approach – Our representatives and production team are committed to delivering the right solutions for the specific needs of each project.
We print comic books every week!
Recognized leader with a powerful network of printing capabilities
Production Synergy - Our broad and collaborative printing network gives us the ability to commit to the entire lifecycle of your publications, from first editions and monthlies to special editions and reprints.
Complete Range of Comic Book and Role-playing game Products
Comic books
Graphic novels
Hard cover and soft cover books 
Specialty products
RPG
Complete range of binding options
Inserts and fold out inserts
Collectible books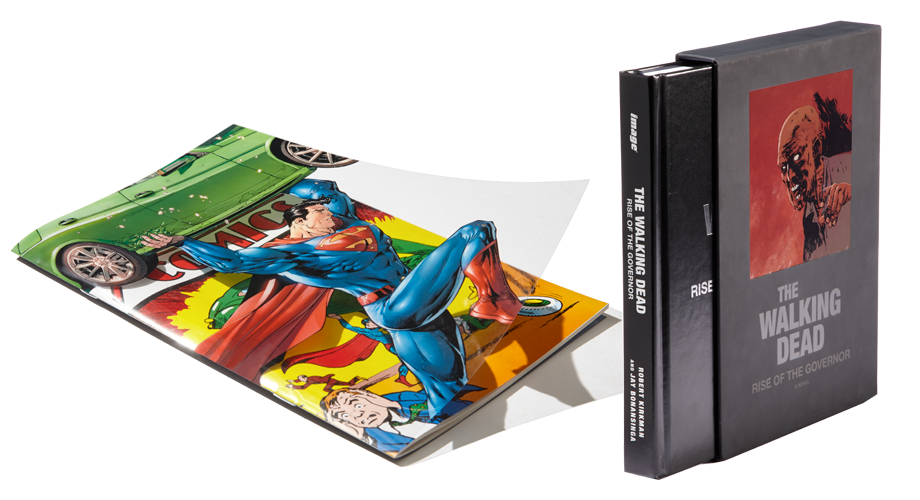 Comprehensive Service Solutions
State-of-the-art premedia tools
Flexible printing capabilities
Customized fulfillment and delivery solutions
We keep the load off your back!
A dedicated team of experts providing a customer-centric approach for exceptional service
Responsive Customer Service and Communication – Our customer service people are experts at project management and follow up. We assign a specific representative to your account and develop unique knowledge on your specific realities.
Long-Standing List of Customers – We are proud to be the preferred production and distribution partner for comic book publishers like:
DC Entertainment
Image Comics
Dark Horse Comics
IDW
Boom! Studios
Archie Comics Publications
Titan Books
Dynamite Entertainment
Diamond Comics Distributors (PREVIEW CATALOG)
And many other large and small publishers