Body
Die Cut Lidding – We've Got You Covered
A Higher Standard in Food & Dairy Lid Solutions. 
Our concentrated focus ensures that we remain on the leading edge of lidding technology: materials, adhesives, coatings, and printing processes. As a result, our research, development, and design capabilities are geared to be responsive to your needs. It starts with understanding your requirements. 
Our Die Cutting Department has an extensive library of dies to meet your needs. We can also design and build to meet the most unique sizes and shapes. 
We have spent several years developing non-foil lidding to keep up with the trend of metal detection systems. We offer a variety of materials to accommodate your needs.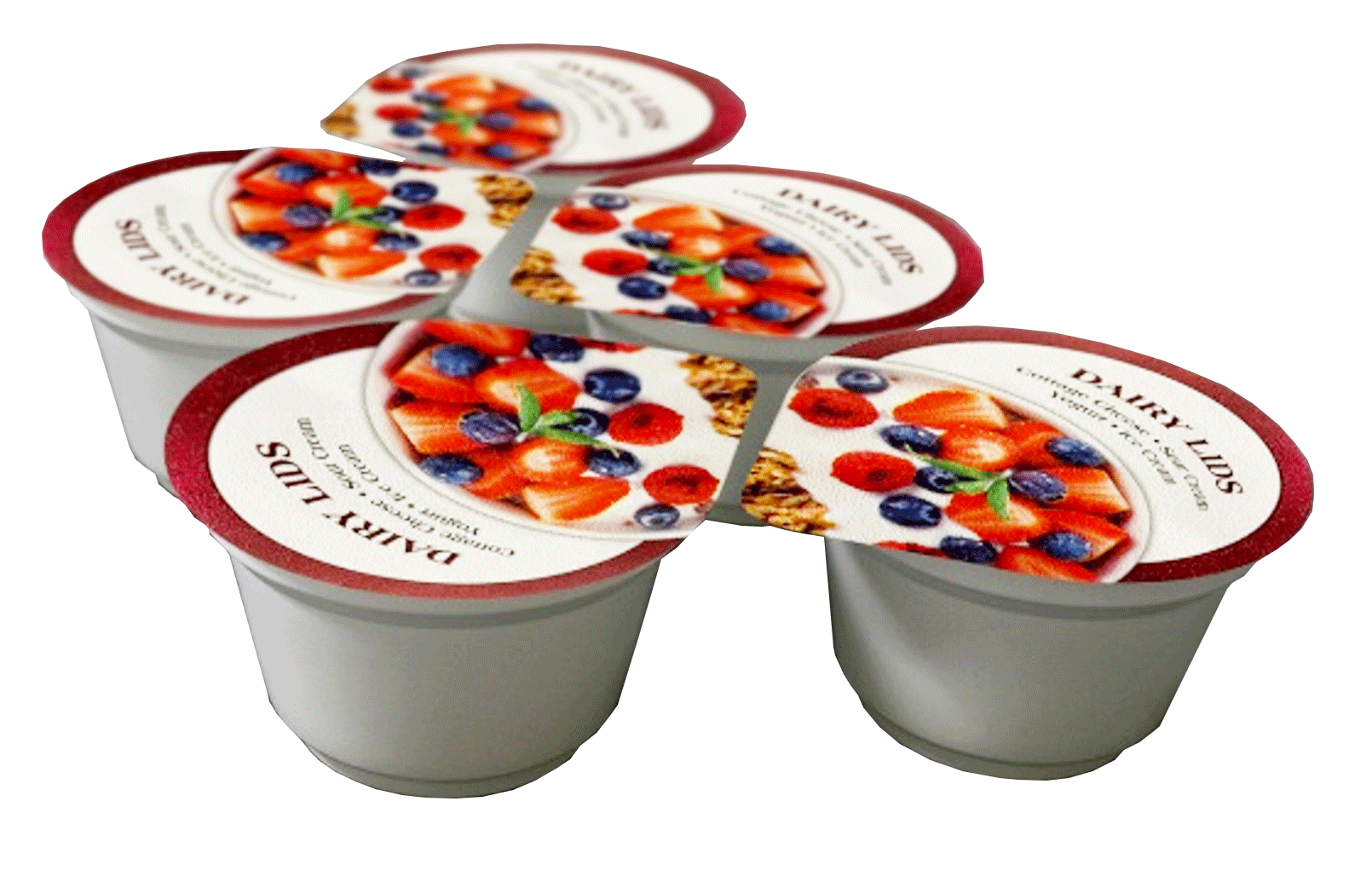 Applications
APPLICATIONS: Yogurt & Dairy, Frozen Novelty, Hot Fill Lidding (Apple Sauce, Pudding, Salsa, etc.)
Blocks
Text
Praise-worthy Performance 
As a leader in the industry, we are dedicated to offering the highest quality printing and die cutting. 
Roll and die cut materials in a variety of substrates (foil, foil/film, paper, and PET) 


Custom dies in any shape and size 


Press web widths from 13" to 45" 


Peelable, 2 Part Laser Die Cut Lids 


SQF Level 2 Certified 
Captivate the Consumer with Retail Appeal 
Our expertise helps amplify your graphics to look great at retail and shine on the shelf. 
Top & Bottom Printed Lids Available in 10 Colors 


Materials for specialty applications 


Coupons, sweepstakes promotions, and contest seeding 


Pattern embossing
Text
Solutions that work for you
Your success is our success. Our team works to create proprietary products that are reliable, protect your products, and keep your customers confident.
We are driven to create labels that support your success and provide peace of mind.