Body
Creating value for plastic waste
Packaging made with recycled plastic waste; we share the vision of a circular economy for plastic where plastic never becomes waste. 
Our vieVERTe® PCR line of sustainable packaging products can contain up to 100% of recycled plastic waste depending on your sustainability objectives, applications, and industry. For both non-food and food contact products, and without sacrificing performance, strength, and durability. We are introducing films with similar performance to virgin plastic resin that can be recycled at store drop-off locations and have excellent mechanical properties and machinability. They also look great on the shelf and appeal to the consumer's desire for a cleaner environment.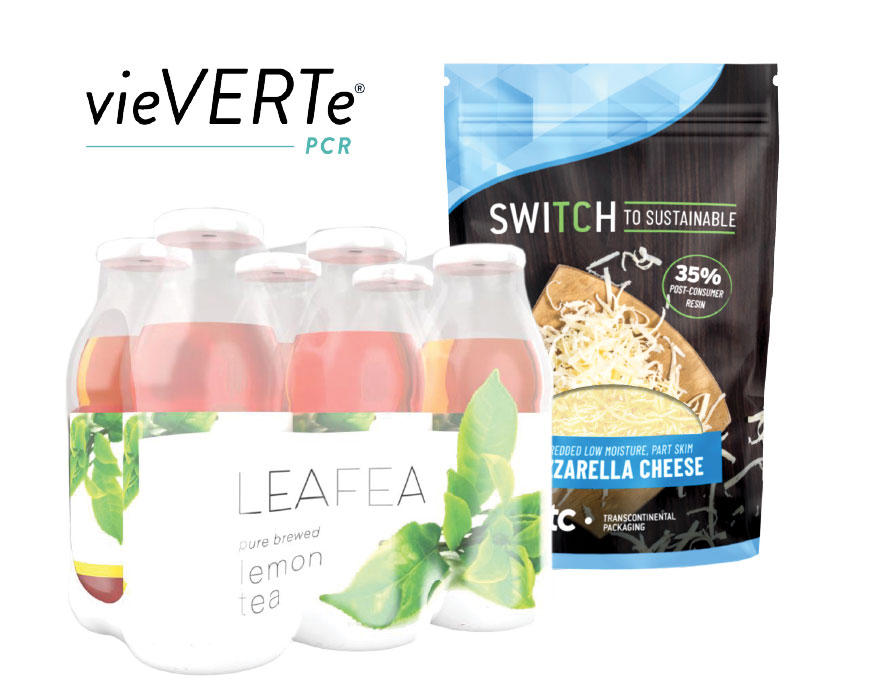 Blocks
Text
PIR or PCR… what's the difference?
Flexible packaging containing recycled content means the product was made from materials recovered or separated from the "waste stream" and re-used. A package can be classified as containing recycled material if it utilizes waste material that is post-industrial and/or post-consumer. There is a difference between these two materials but both are very valuable when considering a sustainable packaging solution. 
Post-Consumer Resin (PCR) 
is resin created from plastic waste that was used by the consumer for its intended purpose, has reached its end of use, and then tossed into a recycling bin. PCR can be material that is curbside collected, household single-stream recyclables, or recyclables that are collected through deposit collection locations.
Post Industrial Resin (PIR) 
is resin created from plastic waste gathered from industrial/manufacturing production waste that did not meet its intended purpose and has been collected for recycling.
 
Ensuring stable and high-quality supply of recycled resins. 
We collaborate with the industry and develop long-term partnerships with recyclers and businesses to incorporate HDPE and LDPE FDA-approved and non-FDA recycled resins into our packaging. In addition, to ensure the stable procurement of recycled resins and meet our 2025 sustainability commitments, we have integrated the recycling of plastics into our own production chain .
These activities allow us to: 
Have a better understanding of waste source;
Increase sourcing for a more predictable quality, volume, consistency, and performance;
Develop the purest PE with the required density, melt flow and other characteristics critical for your unique applications.
The LDPE post-commercial and post-consumer resin we produce has been tested and certified by the Association of Plastics Recyclers (APR), endorsed by SCS Global Services as 100% post-consumer recycled content. Also, our recyling facility based in Montréal, Québec, conforms to the SCS Recycling Program Standard for efficiently processing post-consumer waste material for landfill diversion and incorporate it as post-consumer recycled content.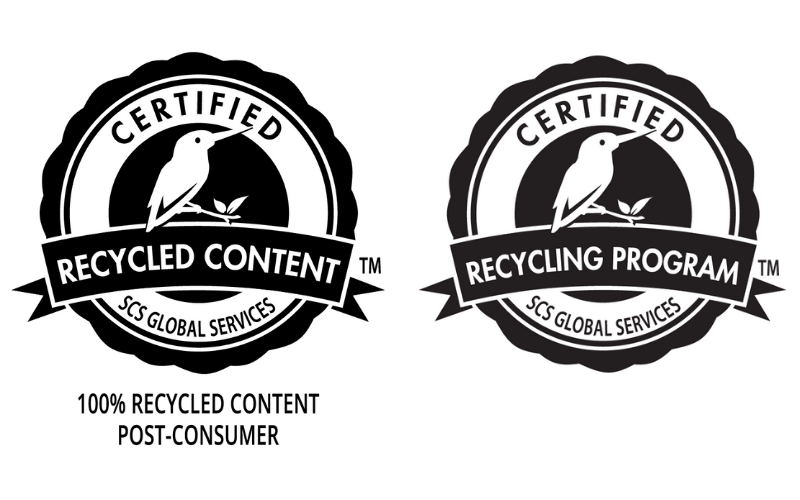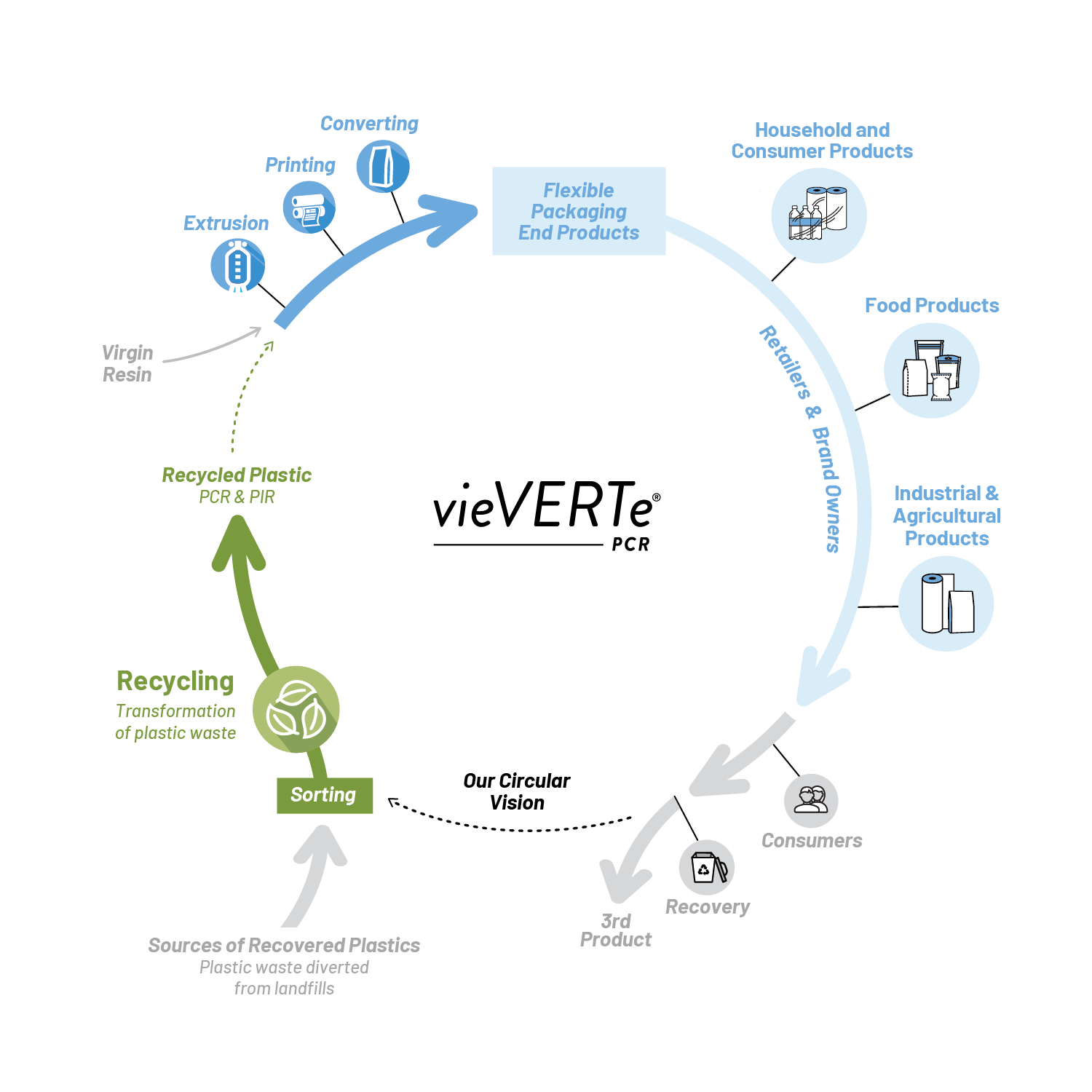 Text
Developing sustainable innovation
Our ASTRA Center is at the core of our operations to deliver on our 2025 commitment and be your sustainability partner. It is a fully integrated, state-of-the-art, research and development center and a turnkey solution for innovative packaging development within a packaging manufacturer. 
The many tests, instruments, and technology available to our R&D team provide enhanced product development knowledge through the entire process of flexible plastic packaging design. We develop innovative films for sustainability, e-commerce, and more.