Body
Our Nextrus™ Shrink Bags Are A Cut Above The Rest
There's a growing preference for shrink bags among manufacturers and consumers. And with good reason. Barrier shrink bags extend the shelf life of packaged food products, enhance food safety and hygiene, and provide convenience. Our shrink bags are available in a variety of options to meet your specific needs. 
What makes Nextrus™ the clear and superior choice?  Superior optics, exceptional haze-free gloss and glass-like clarity.
As the original developers of this high-performing structure, Nextrus™ was crafted with superior barrier, durability, seal strength, and shrink-ability for unparalleled performance.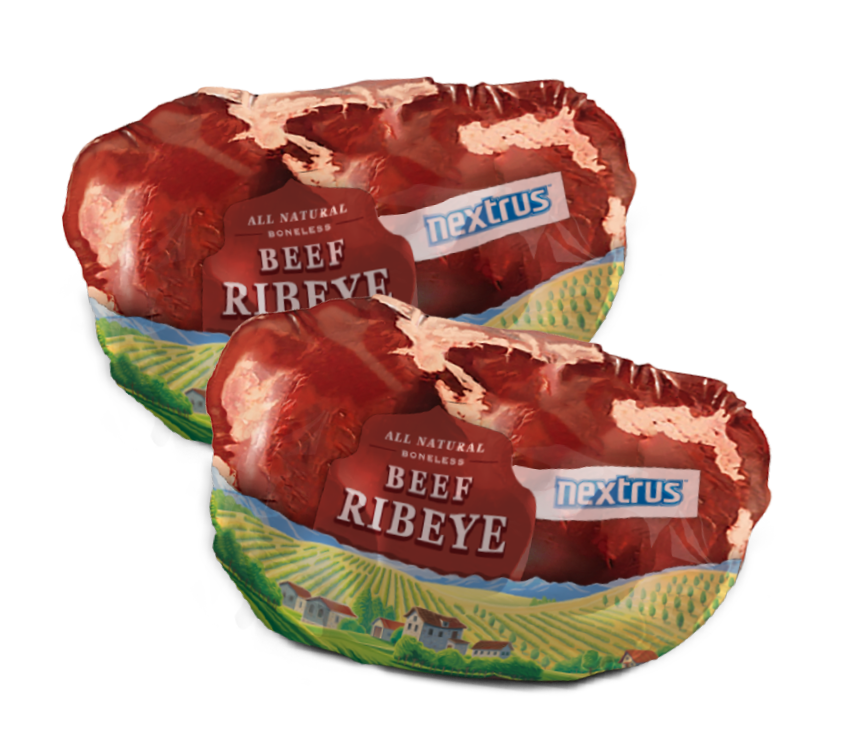 Blocks
Text
Easy to Use – Tough to Abuse
The next generation of shrink bags Nextrus™ bags are crafted with exceptional durability and barrier, while standing up to the rigor and high abuse of processing and distribution.
Puncture resistant toughness that is superior to cross-lined EVA-based bags.


Proprietary sealant and extrusion technology for exceptional moisture and oxygen barrier 


Potential to downgauge without sacrificing performance to recognize savings


Complies with the standard FDA/USDA food for additive requirement for direct food contact
Let Your Product Shine
Nextrus™ is in a class of it's own – with unparalleled crystal-clear shine and award-winning printing, your product will  look  great at retail and shine on shelf.
Excellent high gloss finish for high gloss, haze free packaging for package and product appeal


High-shrink technology eliminates unsightly tails, patches and ends for tight-fitting, neat packages.


2-sided, high quality, 10 color printing for captivating graphics


Available in shrink bags and tubestock for operational flexibility
Text
A Sustainable Solution
Nextrus™ shrink-bags not only offer superior product protection, but they are also a better choice for the environment.  Our Nextrus™ shrink-bags provide exceptional barrier through EVOH technology versus the traditional PVDC barrier.  To provide sustainability without sacrifice.