In-store Bakery
Packaging
Body
Keeping it fresh in the bakery
Communicate freshness and quality to keep customers happy. Consumers want attractive packaging, easy carrying options and re-closeable options to keep them satisfied. We know in-store bakeries.
Masterfully crafted films and structures:
Protect your product and deliver the highest standard of product safety.
Preserve freshness and flavor with the ultimate level of barrier and resealable zipper options to keep your products tasty.
Perform in the store with the consumer in mind. Convenience features, eye-catching graphics and clear view of your product keep customers coming back for more.
See our complete stock list for In-store bakery products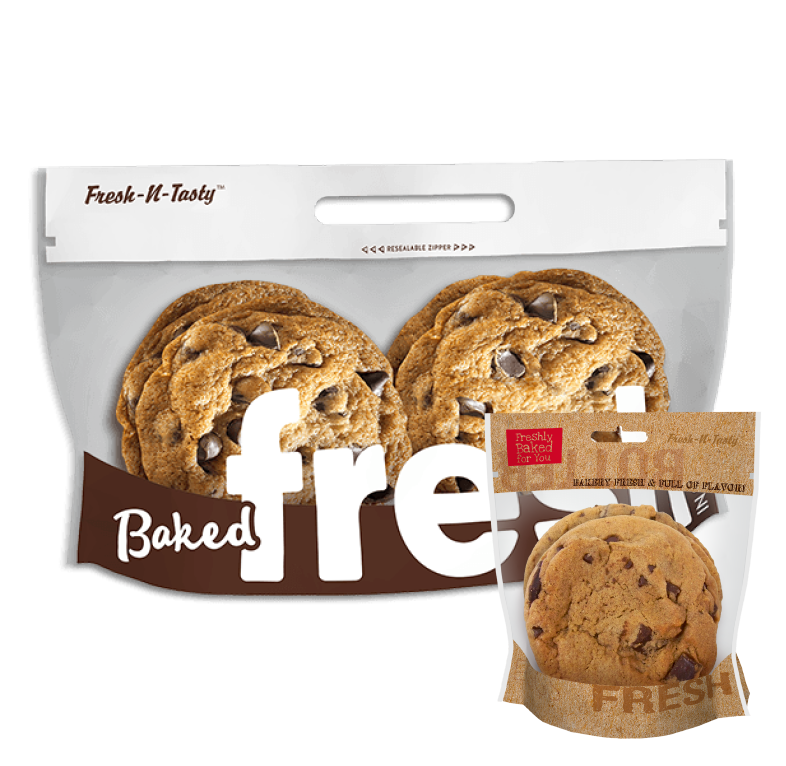 Blocks
Product List
Image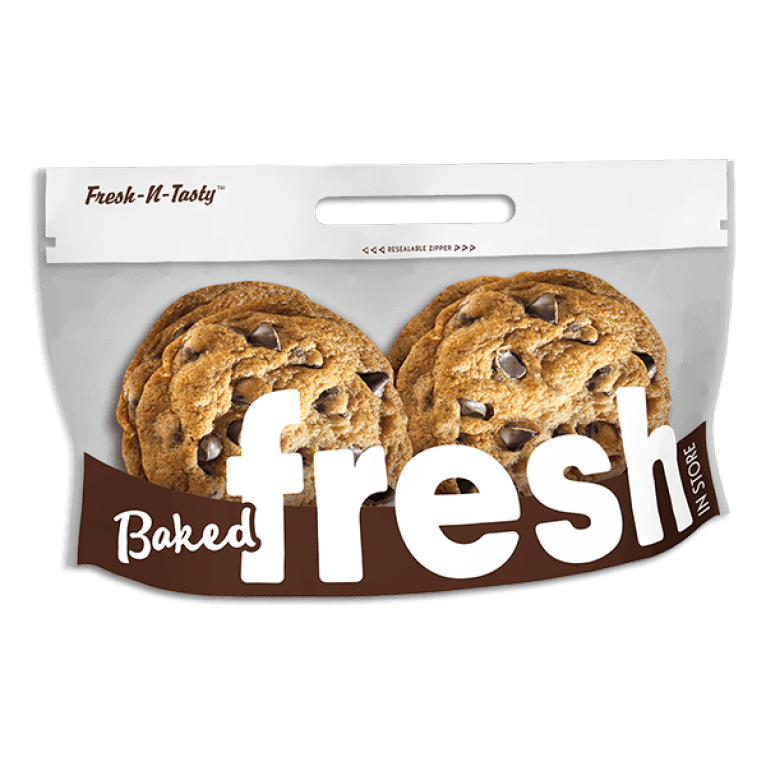 Text
Fresh N Tasty® 12-18 Count Pouches
High visibility window shows off your fresh baked cookies
Self-supporting gusset 
Third party research shares that flexible pouches outperform clamshells on retaining moisture and texture 
Holds 12-18 cookies based on size of cookies
Easy-carry handle and resealable zipper to seal in freshness
Pouch can be customized with your store's brand in gloss or matte finish
APPLICATIONS: Cookies, Fresh Bakery, & Snacks
Image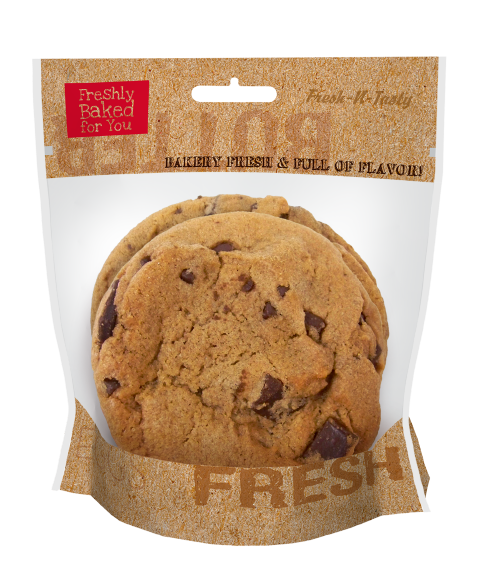 Text
Fresh N Tasty® Single Serve
Single Serve pouch with sombrero punch can be merchandised in high traffic areas 
Resealable zipper ensures freshness
Pouch holds salty snacks like peanuts and trail mix or sweet items like cookies, donut holes or candy
APPLICATIONS: Cookies, Fresh Bakery, & Snacks
Image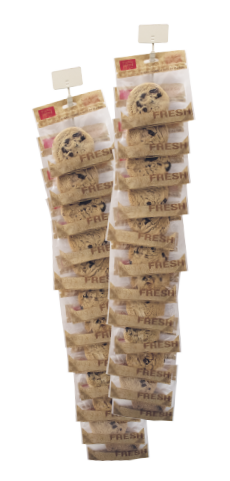 Text
Merchandising Options
Make it easy to cross-merchandise your ISB at the deli counter or other high-traffic areas.
APPLICATIONS: Cookies, Fresh Bakery, & Snacks
Text
Keeping it fresh in the bakery
Laminated structure with stay-fresh barrier
Fresh N Tasty® Bakery Pouch holds a variety of baked goods
Easy-carry handle and resealable zipper to seal in freshness
Pouch can be customized with your store's brand in gloss or matte finish
Custom print minimum 54,000
Click here for our Fresh N Tasty Bakery sell sheet