School Québec
The Québec Education sector of the company is a prominent leader in its market. It publishes French and English-language educational material for the primary and secondary school levels, professional development and adult education. The majority of publications in this sector are available digitally and in print.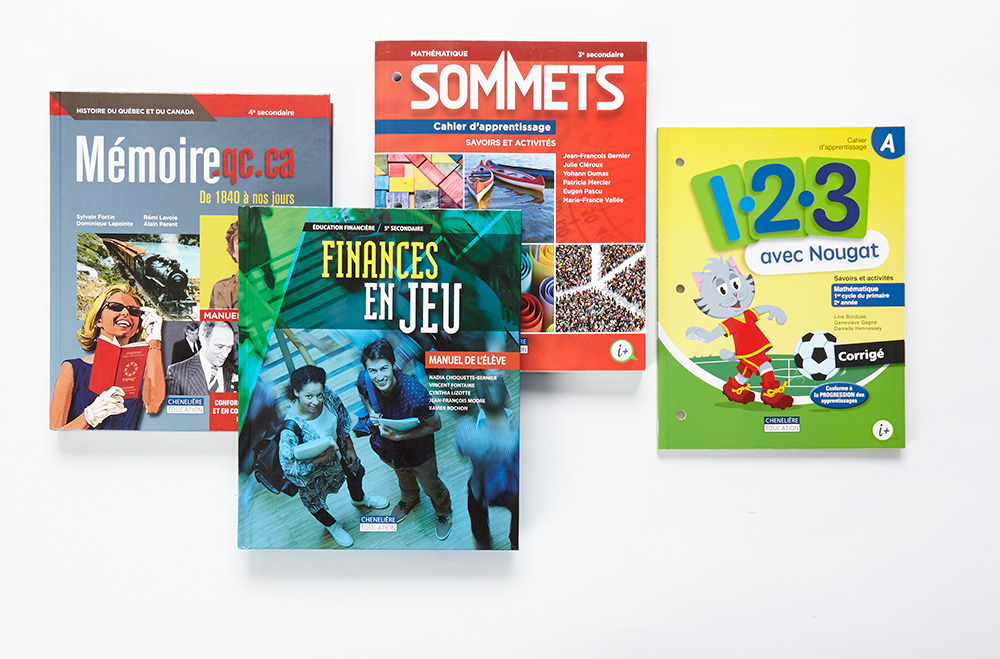 For an overview of the products in this sector, see the presentation videos for some of the collections.
An attractive digital offering
Through the i+ Interactif and i+ Interactif primaire platforms, the Québec Educational sector offers several tools and digital content to facilitate teaching for educators. The digital offering is highly diversified and can be displayed on tablets, smartphones and computers. The digital offering includes digital books, interactive activities, videos, animated documents and interactive content.
To see these two platforms (compatible with IPAD, PC and MAC):
(French content only)
A team to support you
The sales team of the Québec Educational sector is located in every region of Québec and provides continuous educational support to facilitate the use of its educational materials.
The publications of TC Media Books' Québec Educational sector are distributed in Europe by the following distributors: Pirouette for France and Belgium, and Servidis for Switzerland.
To find out more about the complete offering in this sector, go to www.cheneliere.ca and www.groupemodulo.com. (French content only)