Snacks, Confection
& Dry Foods
Packaging
Body
Snack & Treat Packaging that Will Have Your Consumers Coming Back for More!
When it comes to providing reliable packaging, North America's well-loved brands, large and small, have chosen TC Transcontinental Packaging as a trusted, collaborative, and agile partner. We take immense pride in the vital role we play in our customer's packaging supply chain and are motivated to treat you with a personalized flexible packaging solution that will respond to your unique business needs and contribute to your success.
Through many years of serving this market we've built strong collaborative partnerships which have deepened our appreciation for market complexity and intensified our market specific knowledge. We've advanced innovation through our structure development mastery crafting the perfect, high-barrier packaging to maintain ultimate product freshness and flavor. As the first to commercialize (in-market) compostable packaging solutions for closed-loop collection, and recycle-ready flow wrap for confection, we are accelerating sustainable packaging to meet the consumer's demand for environmentally responsible packaging.
With a suite of comprehensive services from packaging prepress through to converting. We have the ability to accommodate short or long runs, create flexible packaging structures to meet the full scope of snack and confectionery products, create innovative packaging that resonates with the consumer, stand with you through in-field technical service support, and even concoct an unique recipe that will contribute to your bottom line success.
 
Blocks

Background image

Hover image

It's always a delicate balance …

Health matters, but taste matters more: 50% of U.S. consumers agree that the taste of chips is more important than health (Mintel) … when it comes to flexible packaging we'll collaborate with you to achieve the balance of a premium, high performing product and great value.
Text
What Do Consumers Want from Food Packaging?
Homebound eating drove demand for pack size variety and multipacks.


Packaging's role in food safety is highlighted and will continue to be of importance.


Consumers are choosing comfort foods and connect to packaging that is nostalgic.


Consumers are seeking transparency and look for clear nutritional and health info on pack to help in making better choices.
The environment is becoming a central focus, consumers expect companies to be leaders in proposing sustainable packaging solutions.
Market knowledge is vital to keep on top of evolving trends and to anticipate what the consumer expects. We're here as a partner to provide market, consumer, and industry insights all to support innovation. You can remain ahead of the curve and well-prepared.
Our Goal is to Give You Back Time to Treat Yourself!
We are passionate about providing an uncomplicated customer experience. 
We understand how important agility is and provide best-in-industry lead times so that you can be responsive to your market. Raw material stocking and make-and-hold inventory programs ensure immediate availability. And low minimum quantities support you through the entire product lifecycle.
Our in-field, coast-to-coast technical team are always available to be onsite to keep your operation and our films buzzing.  
All so that you have less to worry about and more time for a treat.
Text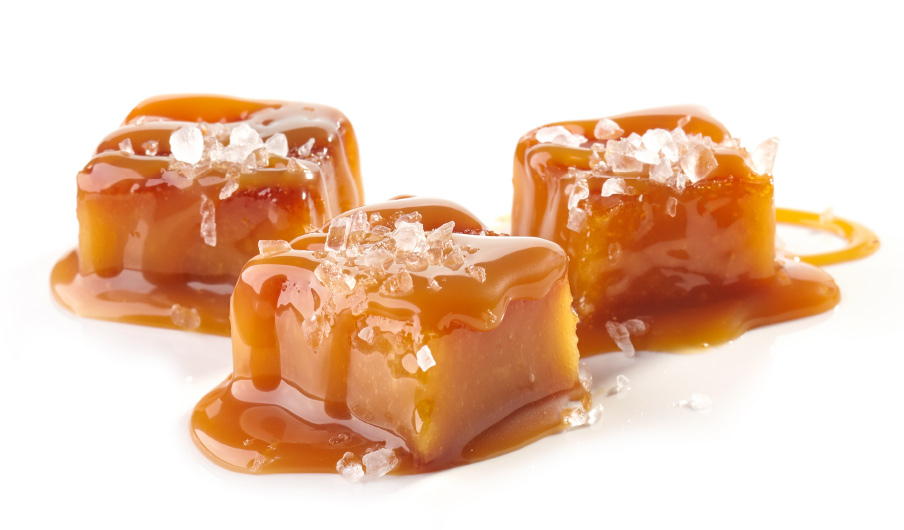 We're Here to Indulge You With Impactful Packaging!
We know you'd like your package graphics to create a buzz on the shelf. Our skilled team is here to help by providing a full range of advanced packaging prepress & photography services.
Need help with package design, supporting a relaunch, implementing new label standards, developing brand style guidelines, creating the perfect product image, applying color management to ensure brand integrity, or leveraging a range of printing and lamination techniques to intensify your package graphics?   
We can manage it all so that your package will inspire and have shoppers grabbing it off the shelf.
Text
25% of consumers claim eating foods to support a healthy immune system is priority 
61% of consumers regard natural snacks as healthier
51% of consumers find that snacks provide comfort and eat them when stressed
Need inspiration about how your packaging and products can meet consumer aspirations and increase sales? Call the team at TC Transcontinental Packaging, we're at our best when we're collaborating with our customers through Packaging Innovation Sessions to spark the next big idea!

Text
We're Here For You
There's nothing our team finds more inspiring then helping our customers attain their packaging goals, find a sustainable solution, help overcome a challenge, or gain an advantage. Innovation and customer success drives us!