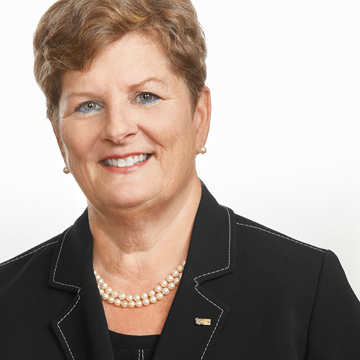 Christine Desaulniers
Chief Legal Officer and Corporate Secretary,
TC Transcontinental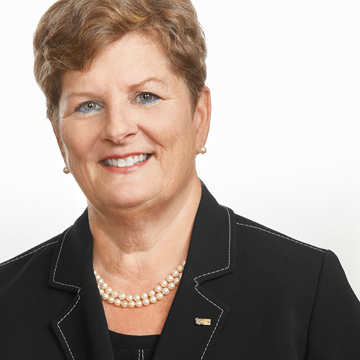 Christine Desaulniers is Chief Legal Officer and Corporate Secretary of the Corporation. In her role, she assumes responsibility for the legal affairs of the Corporation and its subsidiaries, including as they relate to acquisitions, financing, restructuring, partnerships, commercial contracts, litigation and intellectual property. She also supports the Board of Directors in its functions.  
Christine Desaulniers joined TC Transcontinental in November 2005. Since then, a host of major projects bearing her professional stamp have been successfully carried out, including negotiations of the acquisitions of PLM Group, Quad/Graphics Canada and Sun Media's weeklies in Québec. More recently, Ms. Desaulniers has leveraged her extensive expertise in the conclusion of several business acquisitions in the context of the development of the Packaging Sector, including the historic and transformational acquisition of Coveris Americas.  We also note her key role in the negotiations for the sale of consumer magazines, the signing of multi-year outsourcing contracts for the printing of major newspapers such as La Presse, The Gazette and the San Francisco Chronicle in the U.S., and the completion of numerous equity and debt financings.   
Prior to joining TC Transcontinental, Christine Desaulniers spent close to 20 years with Stikeman Elliott LLP, where her role included, among others, responsibility for the Montréal mergers and acquisitions group. A member of the Québec bar since 1987, she holds a law degree from the Université de Montréal and a Bachelor of Business Administration from the HEC school of business. In 2011, Ms. Desaulniers's professional achievements were recognized by the Association des diplômés de l'Université de Montréal (Université de Montréal Alumni Association), while in 2014, she was nominated for a ZSA award recognizing the excellence of legal counsel in Québec. Active and dedicated, she further lends her support to fundraising events on behalf of various charitable organizations.