Appointment of Mr. Jean Raymond to the Board of Directors of Transcontinental Inc.
Montreal, March 6, 2017 – Transcontinental Inc. (TSX: TCL.A TCL.B) announces the appointment of Mr. Jean Raymond to the Corporation's Board of Directors. Since 2010, Mr. Raymond has served as Vice-Chairman and Managing Director and Head of Capital Markets – Quebec of CIBC World Markets Inc., a business offering products and services aimed at capital markets, securities, brokerage and asset management. With his extensive professional background spanning more than 30 years, Mr. Raymond has solid financial expertise as well as proven experience in mergers and acquisitions.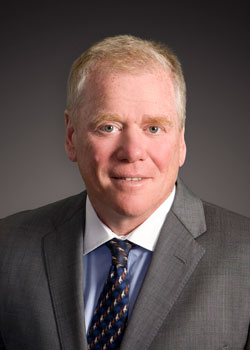 "I am very pleased to welcome Mr. Jean Raymond to the Board of Directors of Transcontinental Inc.," said Ms. Isabelle Marcoux, Chair of the Board. "In the context of our organization's transformation, it is a privilege to be able to rely on the strategic contribution and wealth of expertise of this seasoned manager. Given the quality and relevance of his career, I am convinced that Mr. Raymond will contribute to TC Transcontinental's long-term growth by creating value for our shareholders. Together with the other directors of the Board, we will continue to guide the organization's strategic shift through the diversification of our assets into packaging."
Mr. Jean Raymond joined CIBC World Markets Inc. in 1996 as Managing Director, Investment Banking before taking on his current position in 2010. Throughout his career, he also worked with other leading institutions, notably as Senior Vice-President and Director in the Mergers and Acquisitions Department of Lévesque Beaubien Geoffrion Inc. (now National Bank Financial Ltd.) from 1988 to 1996, and as a Senior Manager at Thorne Ernst & Whinney (now KPMG LLP) from 1981 to 1987. Mr. Raymond is a Chartered Professional Accountant (CPA, CA) and a Chartered Business Valuator (CBV). He is a member of the Board of the Montreal Heart Institute Foundation and a member of its Investment Committee. He is also a member of the cabinet of the 2016-2020 Major Fundraising Campaign of the Institut Pacifique, the Healing More Better Major Fundraising Campaign of the CHU Sainte-Justine Foundation, and the 2014-2020 Major Fundraising Campaign of the Old Brewery Mission.
About TC Transcontinental
Canada's largest printer with operations in print, flexible packaging, publishing and digital media, TC Transcontinental's mission is to create products and services that allow businesses to attract, reach and retain their target customers.
Respect, teamwork, performance and innovation are strong values held by the Corporation and its employees. The Corporation's commitment to its stakeholders is to pursue its business and philanthropic activities in a responsible manner.
Transcontinental Inc. (TSX: TCL.A TCL.B), known as TC Transcontinental, has close to 8,000 employees in Canada and the United States, and revenues of C$2.0 billion in 2016.  Website  www.tc.tc
– 30 –
For information:
Media
Nathalie St-Jean
Senior Advisor, Communications
TC Transcontinental
Telephone: 514-954-3581
nathalie.st-jean@tc.tc
Financial Community
Shirley Chenny
Advisor, Investor Relations
TC Transcontinental
Telephone: 514-954-4166
shirley.chenny@tc.tc