Store-level marketing collateral management made easy!
All multi-store/location retailers share a common challenge: how can I be efficient and accurately order in-store signage and marketing collateral, specific to each store, when no 2 stores are alike?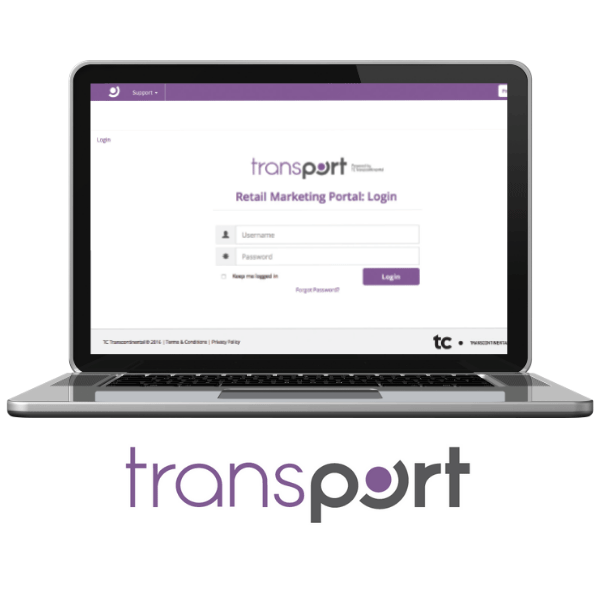 Solution: TransPort, an integrated solution engineered to streamline the planning and management of all print-based in-store marketing initiatives.
With TransPort:
Increase effectiveness by spending less time on clerical work and be more strategic
Save money by printing and shipping ONLY what's required
Reduce waste and drive compliance by delivering only what a store can accommodate
Achieve faster turnaround times and reduce time-to-market 
Have peace of mind knowing that stores can effectively manage their own print-based marketing initiatives.
Ensure that only RELEVANT products are available to each store (Store Profile-driven)
With real-time access to live inventory, replenish static marketing materials and order custom, template-driven collateral from one shopping cart
Access the Campaign Calendar for a full view of all active marketing campaigns and to plan for upcoming events 
Manage signage compliance at the store level
Pull reports and analyze order activity at the store, regional or corporate level to make informed marketing decisions
Completely secure and browser-based, TransPort is accessible anywhere and at any time from your computer, tablet or mobile device.