Get any size, shape, and style you can imagine
You name it, we convert it. That includes stand-up pouches, true flat-bottom bags and ultra-specialized bags for produce, bakery, and deli products. And on the off-chance we don't have exactly what you want, we'll engineer a custom solution. Just tell us your unique needs – portability, durability, sustainability, or speed-to-market – and watch us go to work.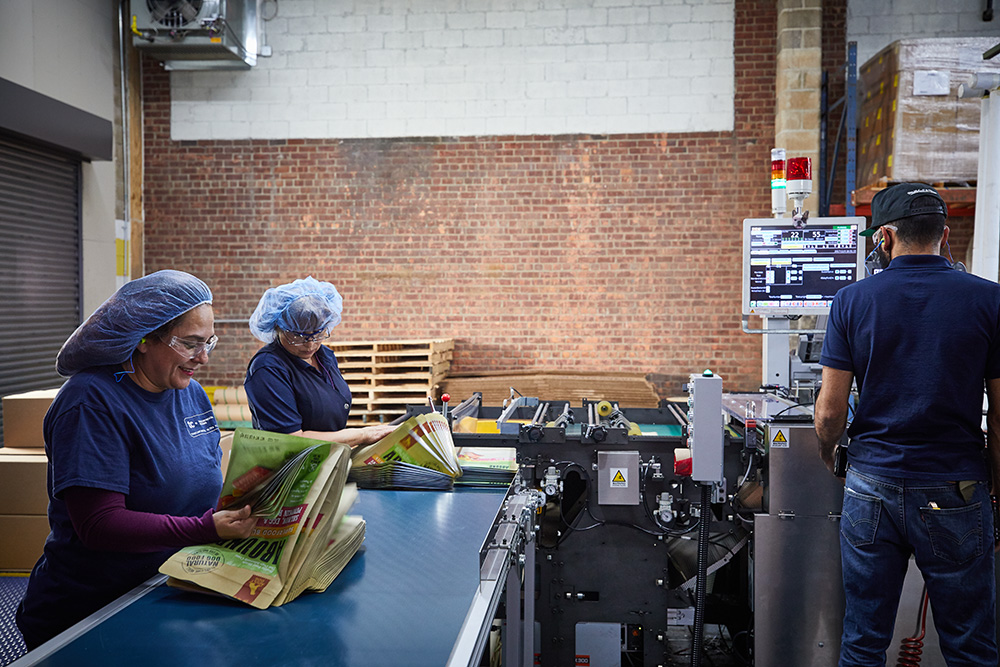 Industry-leading vision, innovation, and technical expertise come standard with each project. We combine a wide range of structural options with features that maximize shelf space, provide convenience and functionality, and deliver greater value. Multiple high-speed production lines deliver the technology and capacity to meet any volume demand needs all year round.
We provide a wide variety of pouches and bags with features for functionality, protection, reuse, and convenience.
Experts in providing coextruded, laminated and surface-printed films for rollstock applications that meet the material and graphic requirements of your product. Films are available for both HFFS and VFFS machinery.
Flexible plastic bags & pouches
Rollstock
Metallization 
De-Metalization for product viewing windows
Embossing of aluminum foil
Laser scoring and slitting 
Consumer convenience options as easy open & closure options