Let your product's goodness show through with "D-Met" film 
Our de-metallization process lets you create a striking package that also showcases the product inside. You can specify anything from a simple window to extremely intricate and detailed patterns of clear and metallized areas. We can furnish demetallized rollstock or pouches for a wide range of applications from candy wrappers to decorative floral wraps.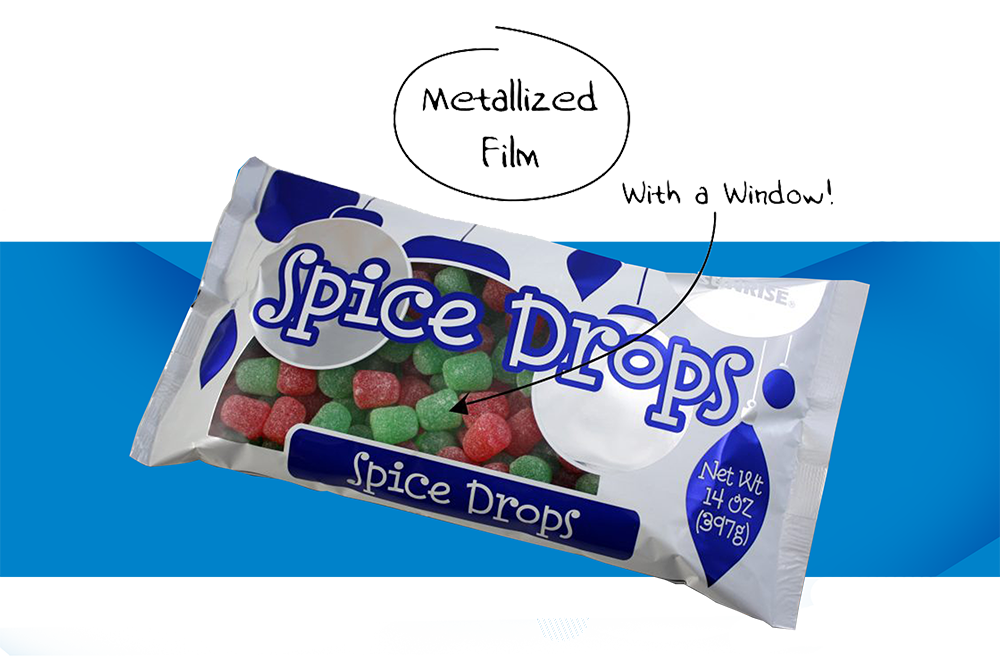 Of course, our demetallized product also can be used for very practical purposes such patterned microwave susceptor film or window film for folding cartons. And our advanced, off-line process enables greater flexibility in the films that can be demetallized. 
Demetallization
Demetallization allows a metallized substrate to have a window for product viewing
Wide web, high-speed, custom state-of-the-art technology
Off-line process allows for great flexibility and opportunity in demetallized substrates
Make your product stand out on the shelf! Virtually any metallized film can be demetallized