Pouch Making
You want your share of competitive, yet profitable segments like pet food and coffee.
Gain a competitive edge over your competition with new dimensions in plastic packaging. Our superior printing capabilities on both large and small bags will visually stop consumers in the aisle. These eye-catching bags are the result of high-definition, flexographic printing technology and advanced, custom-engineered converting equipment. And just as you'd expect from a leader like TC Transcontinental Packaging, any food products get full SQF Level 2 & 3 Certified protection.
We're also experts at handling fluctuating volume needs. Specialized, multi-web bag making lines provide the flexibility to meet any demand requirements.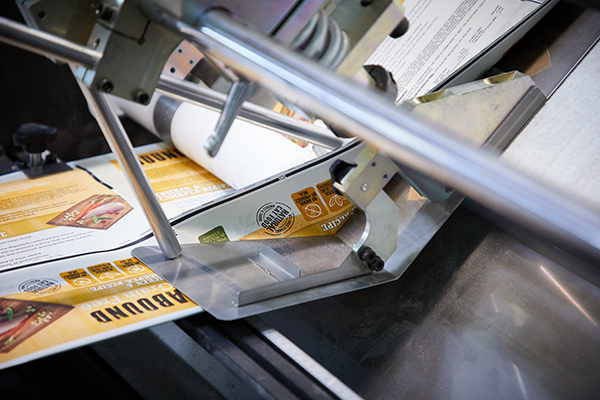 Even kangaroos admire our pouches
You'd have to hop a long way to match the safety, security, structural, and visual features of our pouches. They're available in a wide range of sizes from single serve and toppers to larger applications. And variety doesn't end with size. Choose from one of our many styles that include quad seal and box pouches, pinch and glue, fold-over bottoms, and terminated easy-fill gussets.
From center store to the fresh perimeter, TC Transcontinental Packaging is transforming the grocery supermarket. Through research and development, our pouches and other flexible packaging solutions address the new ways consumers want to purchase, store, and use a package.
Now that you have your product, let us take the reins and package it. We are immersed in the package industry and our experience and expertise can steer you in the right direction.
New state-of-the-art pouching lines
Bottom and Terminated gussets
True flat bottom
Rounded corners
Pinch seal, three-side seals and shaped seals
Machine direction laser scoring for micro and macro perforations
Fitment and de-gassing valves
Easy open and resealable features
Inline zippers and closure options
Reinforced and various handle styles
Auto-wicketing capabilities
Cold seal technology