Flexo print technology that's a world apart
You want your packaging to leap off the shelf. That's why we feature first-on-continent, flexographic print technology.
Combined with our printing and color management expertise, you can push the envelope with challenging images that make your brand stand out. Smooth vignettes. Sharp details. Intense colors. High contrasts and highlights. Toss us a printing challenge and we'll come through with flying colors. Jump over to our award page to hear what our peers in the industry say about us.
Our HD flexographic printing means enhanced detail, stronger colors, and the stunning appearance that only Expanded Gamut 7 color process printing brings. The best news is that we keep investing in the most promising new flexographic technologies. No one gives you a bigger advantage at the shelf edge than TC Transcontinental Packaging.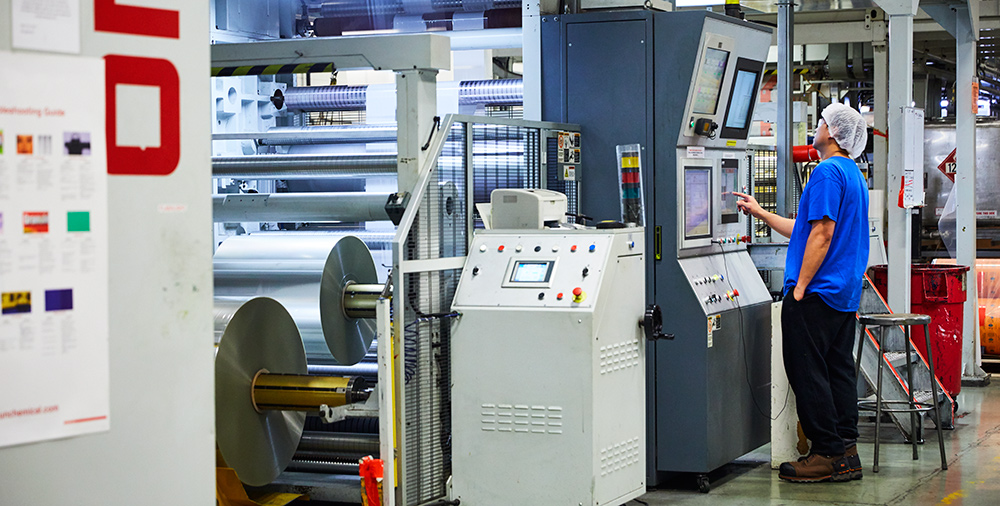 Outstanding technology delivering outstanding quality
Flexographic printing, line and process up to 11-colors
Extended gamut, 7-color process printing
Next Gen – 240+ line screen
HD flexographic technology
Surface & reverse printing
Wide width and long repeat length printing capabilities
Sleeve systems and auto-registration for rapid changeovers
X-Rite exact color measuring systems
Registered 2nd-pass printing
Coatings & Effects for that Wow! Factor
MatteFX® registered matte/gloss coatings
In-line specialty coatings: soft touch, tactile, and Kraft paper look
In-line coating capability
Expertise that takes your packaging to the next level
Color technology expertise
Award winning printing
Experts in printing on variety of structures including light gauge shrink films as low as 30 gauge
Proficiency in high-quality graphic reproduction for demanding industries and applications: candy & confectionary, pet food, snack foods, and more
Proven efficiency with multi-sku proliferation