Rollstock options to keep any packaging program rolling along
You should never suffer from your supplier's limitations. And you never will at TC Transcontinental Packaging.
We manufacture rollstock to efficiently and effectively run on all different types of packing equipment including VFFS and HFFS.
Choose unprinted film or highlight your products with HD flexo printing in up to 10 aisle-stopping colors. And select whatever material structure meets your product and consumer needs. The choices continue with a variety of web widths, cutoffs, and rewind options available.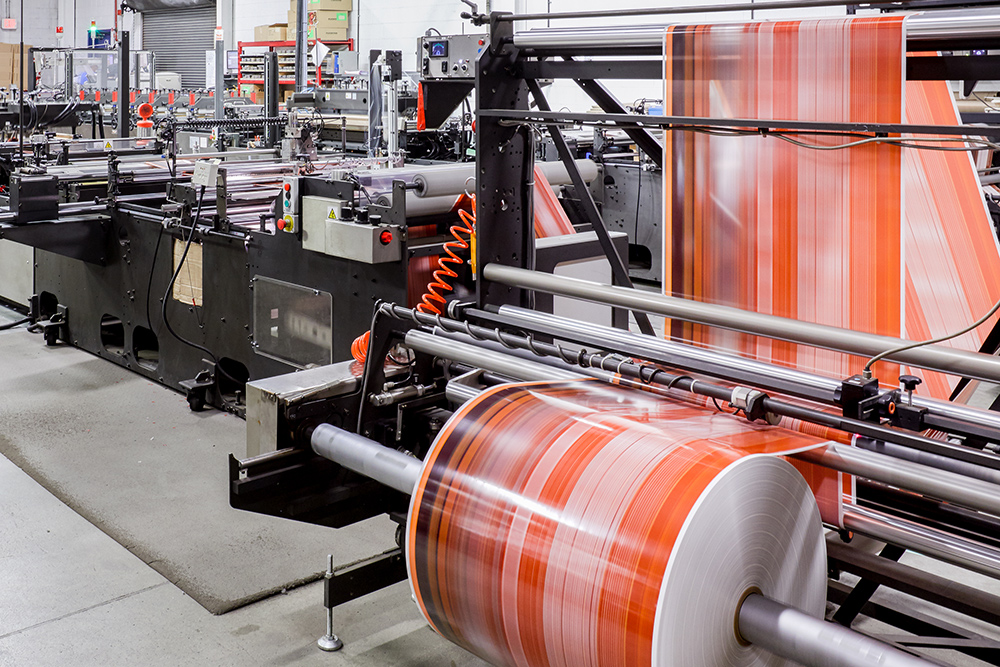 What's more, we produce films to create the perfect package – all with one-stop convenience. And our rollstock films can meet any requirements you have for sealability (delamination, surface peel, or lock up), oxygen barriers, flexibility, and moisture barriers.
High-performing custom barrier and non-barrier films
Extensive range of widths and roll diameters
Films designed for high speed filling applications
Variety of custom film structures to meet specific market needs: dairy, coffee, candy & confectionery, meats, cheese, household applications and more. 
Films for VFFS & HFFS equipment
Flow wrap

Heat seal
Hi-Z
Super seal

Peel and reseal films
Chub films
Tube stock
Shrink films

Integritite® Films
Polyolefin

Dartek® 6,6 Cast Nylon Films
Overwrap: oriented polypropylene (OPP), polyethylene (PE), polyolefin (PO)