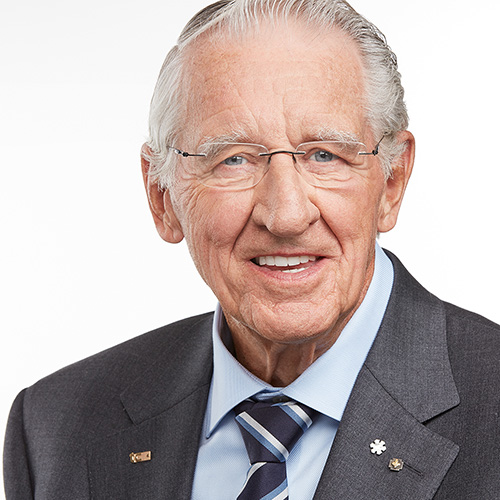 Rémi Marcoux, C.M., O.Q., FCPA, FCA
Founder and Director,
Transcontinental Inc.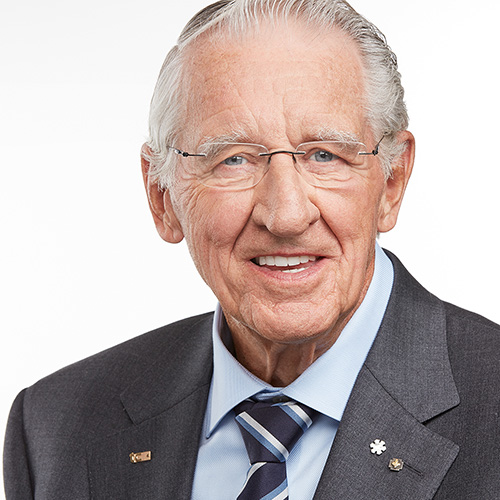 Mr. Rémi Marcoux, founder of Transcontinental, is a director of the Corporation. He was Executive Chairman of the Board of Transcontinental Inc. from 2004 to 2012. Prior thereto, he held the positions of Chairman of the Board and President and Chief Executive Officer of the Corporation, which he founded in 1976.
Mr. Marcoux's social involvement supports several causes. Mr. Marcoux acted as co-chairman of the 2006 fundraising campaign for Centraide of Greater Montreal. He was a member of the board of the Montreal Heart Institute Foundation and its Human Resources Committee for a number of years.
Mr. Marcoux is a graduate of the École des Hautes Études Commerciales of the Université of Montréal and received in 2003 an honoris causa honorary degree from this institution. In 2013, Mr. Marcoux was the instigator of the Rémi-Marcoux Entrepreneurial Track of the École des Hautes Études Commerciales. He sits on its advisory committee and contributes, together with Transcontinental, to its financing. In addition, the École des Hautes Études Commerciales has designated its arts management foundation the Carmelle and Rémi-Marcoux Chair in Arts Management in recognition of his support. Mr. Marcoux is a founding member of the Council of Associate Governors of the Université de Montréal. He has been a member of such council since 2004. Mr. Marcoux was a member of the International Advisory Committee of HEC Montréal from 2004 to 2015.
In 2018, Mr. Marcoux was honoured by the Cercle des Grands entrepreneurs du Québec for his contribution to Québec's vitality, influence and economic development. The Outstanding Achievement Award FCPA was presented to Mr. Marcoux in 2014, by the Ordre des comptables professionnels agréés du Québec (CPA), in recognition of his numerous professional achievements and his extensive personal commitment. In 2013, he received the Medal of Honour of the Montreal Heart Institute Foundation for his generosity, dedication and involvement in the Foundation and, in 2012, he was given the "Prix de carrière" by the Québec Employers Council.
In October 2007, Mr. Marcoux was inducted as a Member of the Order of Canada in recognition of his contribution to the vitality of the economic sector and the growth of communities and, in 2008, he was inducted as an Officer of the National Order of Québec.