Recent Quarterly Results
Q1-2021 Supplemental Segmented Information
Transcontinental Inc. announces its results for the first quarter of fiscal 2021
Montréal, February 25, 2021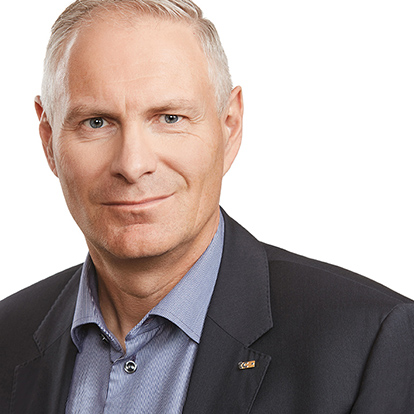 François Olivier, President and
Chief Executive Officer,
TC Transcontinental
"I am very satisfied with our first quarter performance, which bodes well for fiscal 2021, said François Olivier, President and Chief Executive Officer of TC Transcontinental. Once again, these results attest to the relevance of our strategy, the resilience of our business model, our operational excellence as well as the responsible management of our operations as a whole.
"Our Packaging Sector, our main engine of growth, posted organic sales growth in the quarter that exceeded our expectations. This growth stems from customer demand, which remains robust, revenues from signed contracts and the introduction of new products on the market in the previous quarters. In addition, efficiency gains contributed to the improvement of the sector's profitability compared to the prior year. To fuel our organic sales growth, we continue to invest in research and development, mainly in sustainable packaging that contributes to the circular economy for plastics. In fact, we are proud that our compostable packaging for Maxwell House Canada's coffee pods has recently been recognized by the Packaging Association of Canada for its best in class sustainable design.
"Our Printing Sector continued to demonstrate its resilience as the operations of several of our customers are still affected by the pandemic. Our cost reduction measures enabled us to continue to generate a solid operating margin as well as significant cash flows. While we remain cautious about the evolution of COVID-19 and the restrictions implemented to control its spread, we believe that we will be able to gradually increase printing volumes in the coming quarters. Finally, our Media Sector continued to deliver excellent results.
"To conclude, our first quarter performance and our solid financial position give us the momentum and the capacity to confidently pursue our investment strategy focused on organic sales growth as well as strategic and targeted acquisitions."
Financial Highlights