Recent Quarterly Results
Q2-2021 Supplemental Segmented Information
Transcontinental Inc. announces its results for the second quarter of fiscal 2021
Montréal, June 9, 2021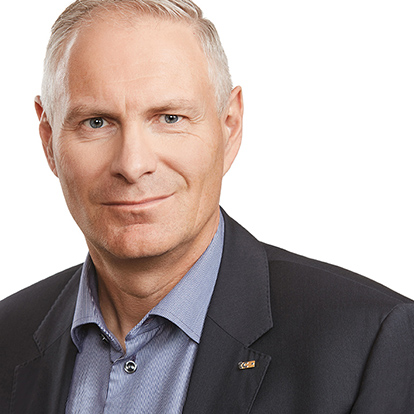 François Olivier, President and
Chief Executive Officer,
TC Transcontinental
"We continued to generate very good results, with solid performance in our three sectors and a return to growth in our Printing Sector, said François Olivier, President and Chief Executive Officer of TC Transcontinental. I am very grateful to all our employees for their continued efforts and resilience in the face of the challenges brought by the pandemic.
"In our Packaging Sector, our main engine of long-term growth, customer demand remains robust. With the introduction of new products on the market, the recently signed contracts and the momentum of our sustainable packaging products that contribute to the circular economy for plastic, we are confident in our ability to fuel organic growth in revenues in the coming quarters. Excluding the unfavourable effects of the significant and rapid rise in the price of resin and the exchange rate variation, the sector posted an excellent quarter with a significant increase in operating earnings.
"Our Printing Sector had an excellent quarter with positive organic growth, a first since the beginning of the pandemic. In addition to this growth, the sector posted a 25% increase in adjusted operating earnings before depreciation and amortization. The BGI Retail acquisition, which is highly complementary, enables us to further expand our in-store marketing solutions offering to retailers and, combined with the recently announced new revenues, increases the proportion of our growth activities in the sector. While we remain cautious about the evolution of the COVID-19 pandemic, we are encouraged by its slowdown and continue to expect an increase in printing volumes in the coming quarters. Finally, our Media Sector continued to deliver excellent results and significantly increased its revenues and profitability.
"To conclude, our performance and our solid financial position give us the momentum and the capacity to confidently pursue our growth objectives."
 
Financial Highlights