Recent Quarterly Results
Q4-2020 Supplemental Segmented Information
Q4-2020 Consolidated Financial Statements - (Q4 only)
Transcontinental Inc. announces its financial results for the fourth quarter of fiscal 2020
December 10, 2020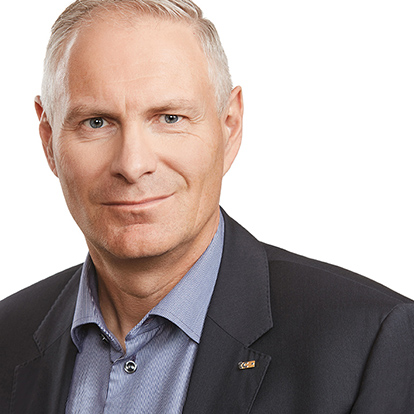 François Olivier, President and
Chief Executive Officer,
TC Transcontinental
"We had another excellent quarter to end fiscal 2020 on a strong note, said François Olivier, President and Chief Executive Officer of TC Transcontinental. These results, an indication of our growth potential, reflect the resilience of our business model as well as the responsible management of our operations as a whole. Faced with the challenges of a year marked by COVID-19, we were able to provide our employees with a safe work environment and focus on our objectives to deliver a solid performance. I thank our employees for their dedication and exceptional work in these circumstances.
"Our Packaging Sector, our main engine of growth, posted a significant improvement in profitability compared to last year thanks to operational efficiency gains and better than expected synergies. In addition, the sustained demand from our customers for food and consumer product packaging helped to offset the impact of the pandemic in certain markets. We continued to invest significantly in research and development and are well positioned to take advantage of future opportunities, as our customers are increasingly turning to packaging that is aligned with our vision for the circular economy for plastic.
"In our Printing Sector, a resilient sector that had a good year despite the pandemic, business recovery continues and we were able to further optimize our platform by implementing cost reduction measures. Demonstrating our ability to adjust to a decrease in volume, we once again recorded an excellent operating earnings margin before depreciation and amortization in the fourth quarter, as well as strong cash flows.
"Our Media Sector also had an excellent quarter, well above our expectations, adapting its offering with innovation in the context of the pandemic. Its profitability increased considerably compared to last year, despite the sale of the specialty media assets and event planning activities towards the end of fiscal 2019, which represented a significant portion of its portfolio.
"To conclude, our solid financial position gives us the confidence needed to navigate with stability through this period and well beyond it. We continued to generate significant cash flows, which enabled us to significantly reduce the indebtedness level as per our plan. With the success of our recent quarters, we begin the new year with optimism by pursuing our strategy focused on organic growth and acquisitions."
 
Financial Highlights