A flexible and measurable solution to reach target consumers
In 1978, TC Transcontinental launched its door-to-door flyer distribution activities. Today, we are the leader of flyer distribution in Quebec.
Publisac stimulates economic activity: it is an effective marketing vehicle for retailers and a relevant pre-shopping tool for consumers. Publisac is a product that is entirely recyclable.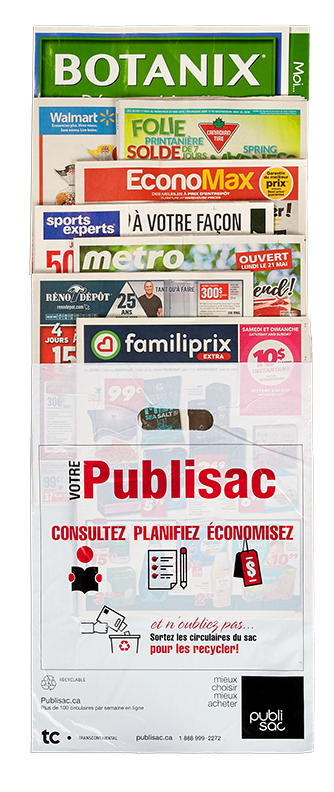 Publisac has now become an integral part of the purchasing process for more than 6 million Quebec consumers. It reaches more than 3.5 million households in Quebec and 5.1 million readers weekly. Its website, publisac.ca, reaches 90,000 unique visitors1 eager to get more content each month. Also, knowing that 88% of Canadians are proud to get great value for their money and that 80% of Canadians study flyers, promotions and discounts before their shopping trips, Publisac definitely meets consumers' needs and is part of their consumption habits.2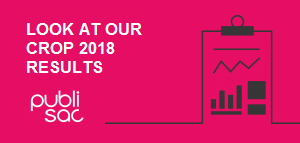 Our objective: reach consumers right at their doorstep thanks to a door-to-door distribution. 
Our result: increasing of in-store traffic. 
The strength of Publisac also relies on its complete specialized products offering that allows to better target and better reach your audience. Our offer is personalized, flexible and tailored to your needs, whether they are for 5,000 or 5 million copies. Discover our door-to-door solutions here.
A tried and tested network 
> Find out more facts on Publisac here. 
> Download a study weighted to primary grocery shoppers in Ontario and Quebec. You will discover that in a digital world, print flyers are still strong. 
> NEW! View CROP 2018 survey on Publisac's readership here. 
> Contact us to know more about our services or visit publisac.ca.  
---
1 Source: Google Analytics – February 2018
2 Source: BrandSpark Canadian Shopper Study, October 2017
Contact
Customer service: 1 888 999-2272