Everything you need to know about Publisac
A bag made from 100% recycled plastic, still 100% recyclable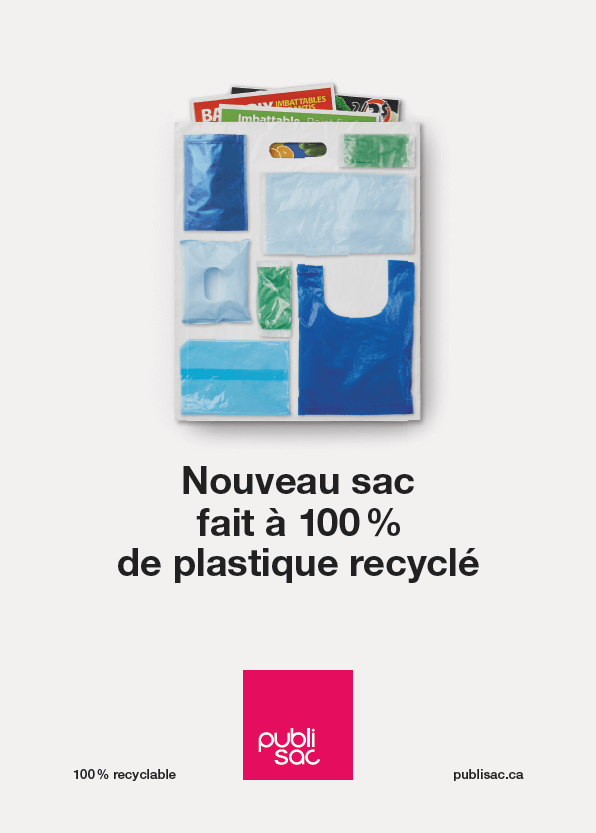 We committed ourselves to better inform citizens about the fact that the Publisac plastic bag is recyclable. We thus launched two 6-week campaigns across Québec (Spring and Fall 2019) that reiterates that the Publisac is a product that is responsibly managed from an environmental standpoint. 
Publisac, it's us.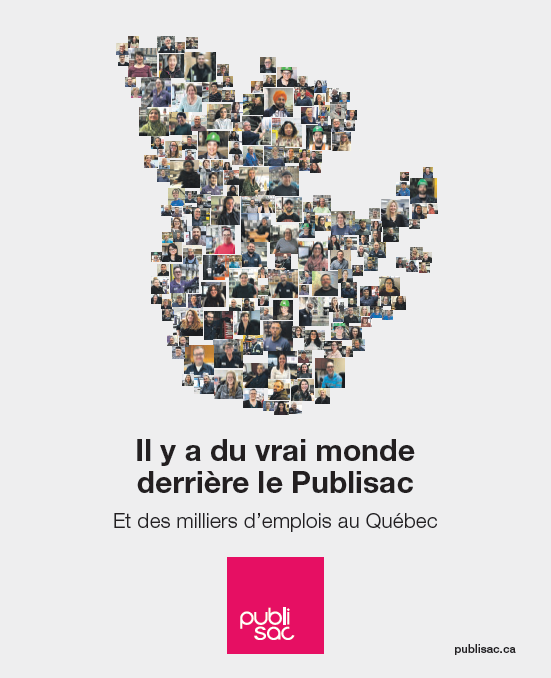 There are real people behind the Publisac… and thousands of jobs in Québec! That's the message we want to convey throughout the province of Québec with the aim of showcasing the people who work on making this product a success every day. Did you know that the Publisac generates 5,500 direct jobs and thousands of other indirect jobs throughout the province? 
Launch of ilovemypublisac.ca microsite


TC Transcontinental launches the Ilovemypublisac.ca microsite in order to provide the Québec population with a wealth of information highlighting the utility, relevance and value of the Publisac, as well as a platform to express its support for this door-to-door distribution service which has been successful for almost 40 years. Show your support here!
Relevance and value of the Publisac 
TC Transcontinental launched a Publisac advertising campaign across Québec. The campaign highlights the relevance and value of this service. Here are the four advertising executions:
Images

Videos

The Publisac is 100% recyclable:

We care about the forest: 

Good for the economy and for local information:

Allows Quebecers to save money: