Applications & Packaging
Development Lab
Body
Performance and efficiency with your innovation
We support our customers' need for new innovative packaging that meets the evolving consumer expectations, lifestyle, and demand.

Our Applications and Packaging Development Lab is a dedicated lab equipped with a 9-layer blown extrusion line which allows designed experiments and optimization of film formulations. The lab also includes FFS machinery to perform production-scale customer prototypes. This FFS testing is designed to avoid any surprises with your equipment, and ensure packaging performance and efficiency, once the development stage is complete.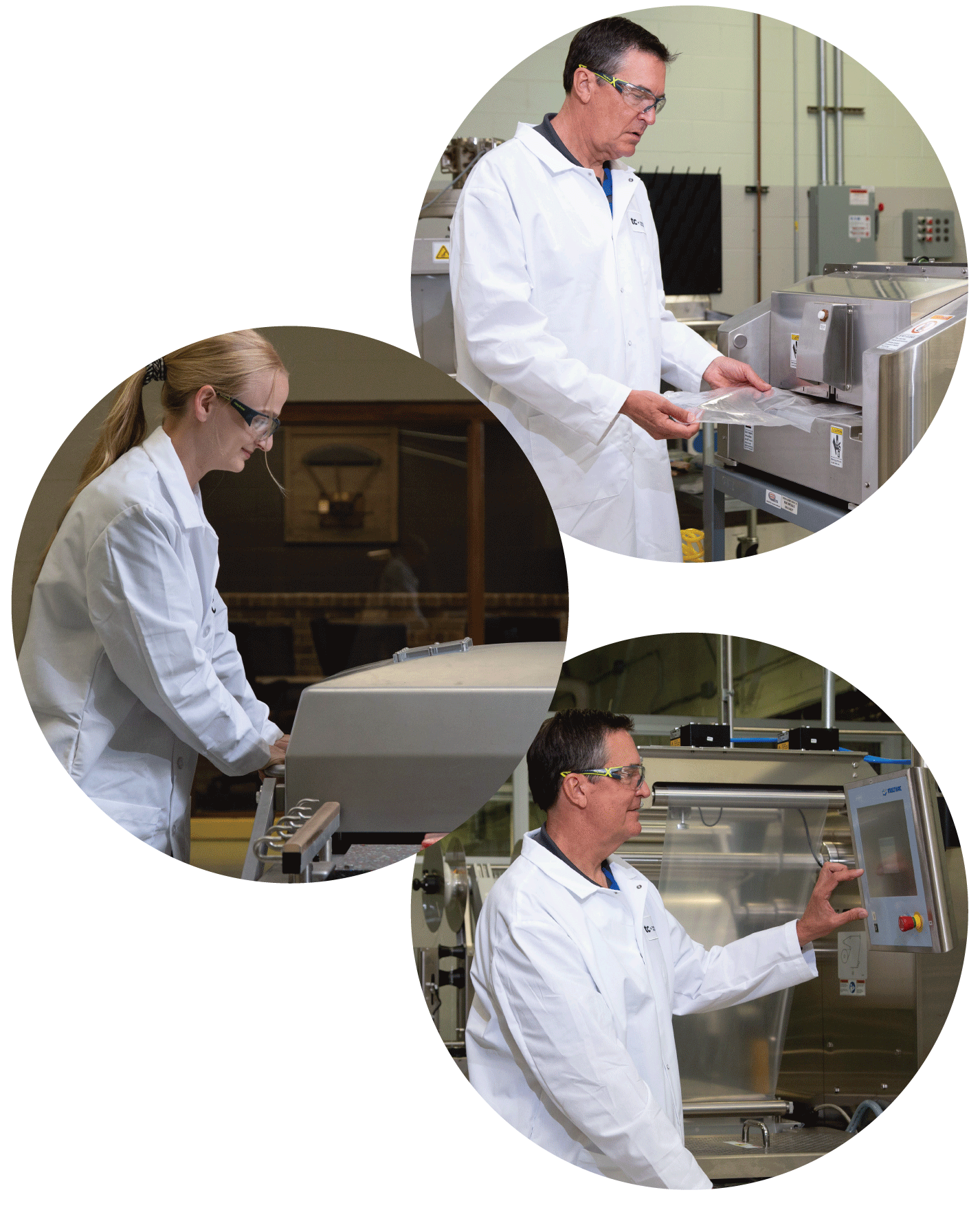 Blocks
Text
Designing packaging for sustainability and functionality.
Our applications and packaging development lab allows us to develop innovation upfront before we take the package into your facility. We test our innovation to make sure it will run and perform smoothly and effectively on your equipment once the development stage is complete. We can create different structures to provide product performance and meet your needs. 
Bottom line, we create packaging that protects your product, reduces food waste, and stands out on shelves, with no surprises on your equipment!

Text
Our state-of-the-art ASTRA Center is equipped with the right tools, talent and enabling technologies to identify opportunities in sustainable solutions. We can help you solve end-of-life challenges while providing ultimate performance, functionality, and product protection.