Sustainable Kibble &
Freeze Dried
Packaging
Body
Sustainability without sacrifice! 
According to research conducted on behalf of the Pet Sustainability Coalition (PSC), it is estimated that 300 million pounds of plastic pet food and treat bags are generated in the United States each year. It is also estimated that 99% of this packaging does not currently have an end-of-life solution outside of the landfill. 
At TC Transcontinental Packaging, we blend art, science, and technology to create flexible packaging solutions that maintain your pet food freshness and quality, protect your product from abuse or transportation, provide convenience for the end use consumer, and are sustainable. 
We work with you to develop packaging that delivers performance while supporting a responsible end-of-life solution. Fetch sustainability!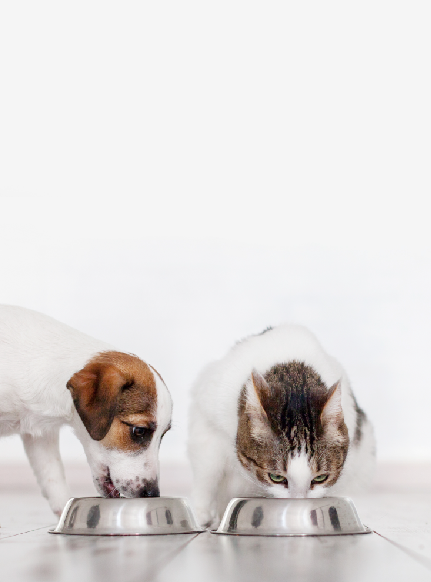 Blocks
Product List
Image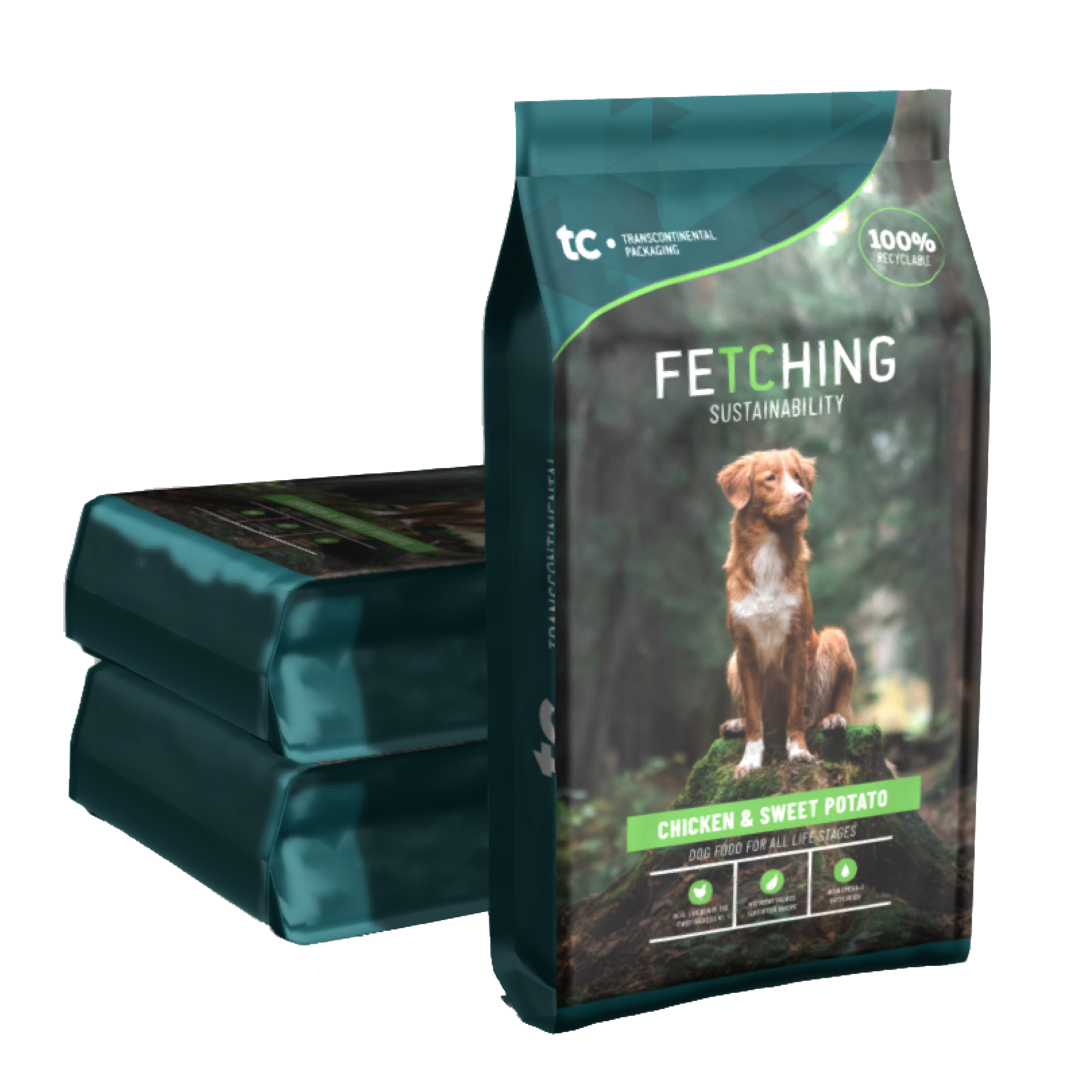 Text
Recycle Ready Films 
Flat bottom pouches and quad seal bags made for premium dry kibble pet food. 
Prequalifies for a store drop-off label with How2Recycle®.
Provides excellent machinability and performance on existing equipment with superior custom-engineered film. 
Has outstanding durability and provides protection through the entire supply chain thanks to unique film structure and technical expertise. 
Maximizes brand visibility and enhances shelf presence with various bottom formats such as flat bottom and fold over bottom. 
Download our brochure to know more about our vieVERTe® Recycle Ready offering.
APPLICATIONS:

 Petfood, snacks, dry foods and other food products with similar machine filling and high barrier requirements.
Text
Take steps towards attaining your sustainable packaging goals with our vieVERTe® environmentally friendly flexible packaging products. 
At TC Transcontinental Packaging, we blend art, science, and technology to create the optimal solution for your packaging that combines performance, cost and sustainability. With today evolving consumers behaviors and expectations, we can help you achieve your sustainability objectives. As we transition from traditional products to sustainable products, we've aligned our product portfolio and focus to meet our shared sustainability objectives.