Body
Getting a handle on flexible packaging for fresh perimeter
Consumer shopping and eating habits are changing. With these changes comes an ever-growing focus on the fresh perimeter.
We know Fresh Perimeter. 
Masterfully crafted films and structures:
Protect your product and deliver the highest standard of product safety.
Preserve freshness and flavor with the ultimate level of barrier and proprietary venting to keep your products tasty.
Perform in the store with the consumer in mind. Convenience features and eye-catching graphics keep customers coming back for more.
See our complete stock list for Deli-Fresh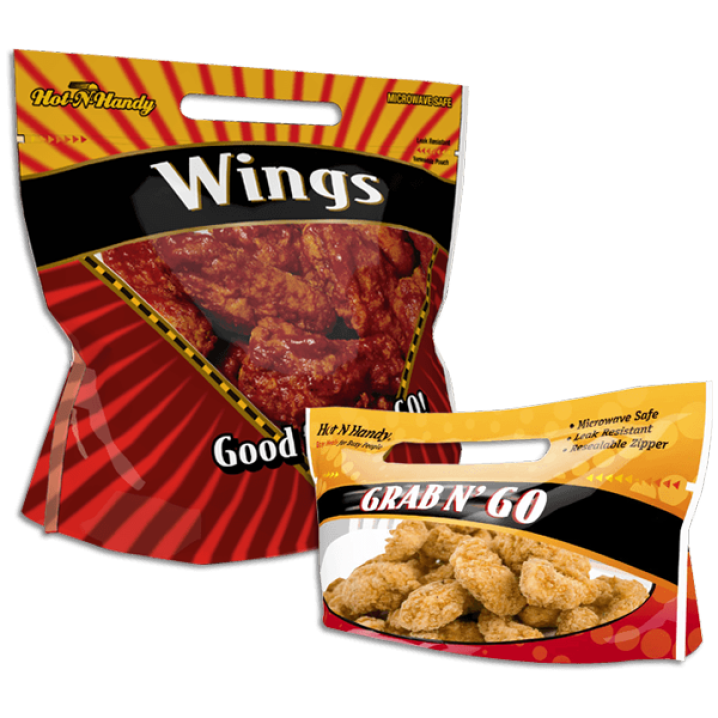 Blocks
Product List
Image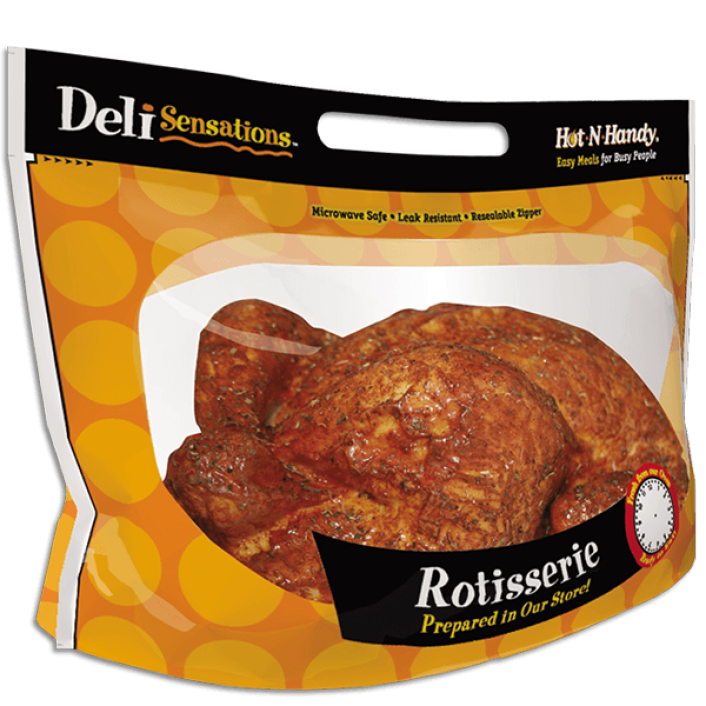 Text
Hot N' Handy® Rotisserie Pouches
Leak resistant pouch ends leaky messes
Proprietary venting keeps rotisserie chicken moist
Saves on storage space - takes 85% less backroom storage as compared to rigid containers
High-barrier lamination and self-supporting gusset
APPLICATIONS: Hot or cold case items.
Image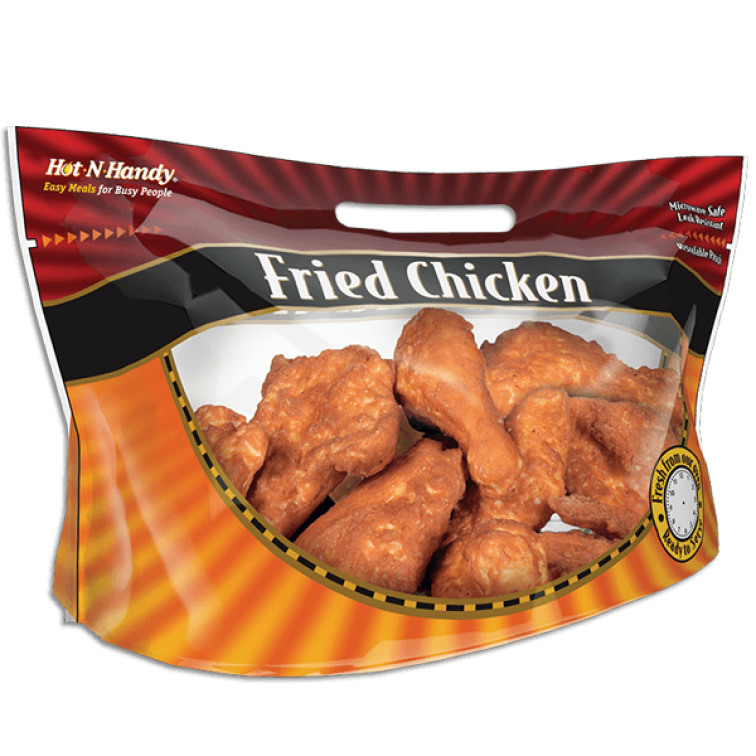 Text
Fried Foods
Multiple sizes to hold 4, 8 and family size packs
Customized venting pattern keeps fried foods crispy
Resealable zipper stays closed in warming case
Large window for viewing product
APPLICATIONS: Hot or cold case items.
Image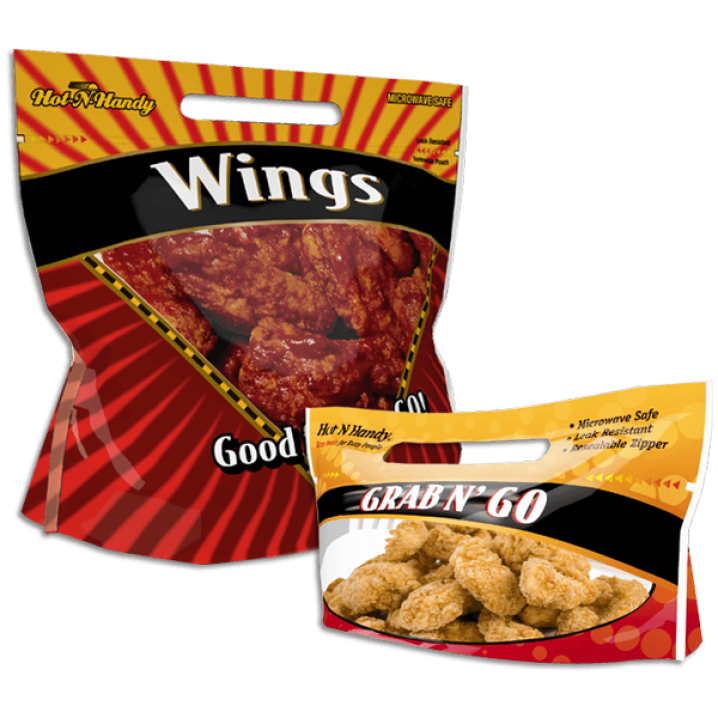 Text
Snacking
Great for holding snack foods like chicken drummies, wings, popcorn chicken and more
Eye-catching graphics draw attention to Grab N' Go bars and hot case
Venting technology for both moist and crispy items
APPLICATIONS: Hot or cold case items.
Text
Getting a handle on packaging for the fresh perimeter
Advanced anti-fog technology keeps window clear, longer
Convenience features like easy-carry handle and microwave safe
Reinforced handle maintains strength and rigidity in the hot case
Hot N' Handy® Pouch can be used in the hot or cold case and service counter
Stand-up pouch can be fully customized with your brand elements.
Custom print minimum 54,000
Click here for our Deli Fresh sell sheet