Body
Stand Up Pouches 
One of the most popular retail packaging formats that accommodates a wide range of food and liquid products. 
Wide range of SUP styles and sizes to accommodate fill needs for functional weights up to 10lbs    
Bottom gusset allows for self-standing for shelf presence or includes a hang hole for retail
Standard K Seal, K Seal with Skirt, and Shaped Skirt bottom to accommodate all needs
Has 2 main graphic panels for product info and branding
Sustainable options to appeal to the environmentally aware consumer
Ability to maximize products in palletization for warehousing and distribution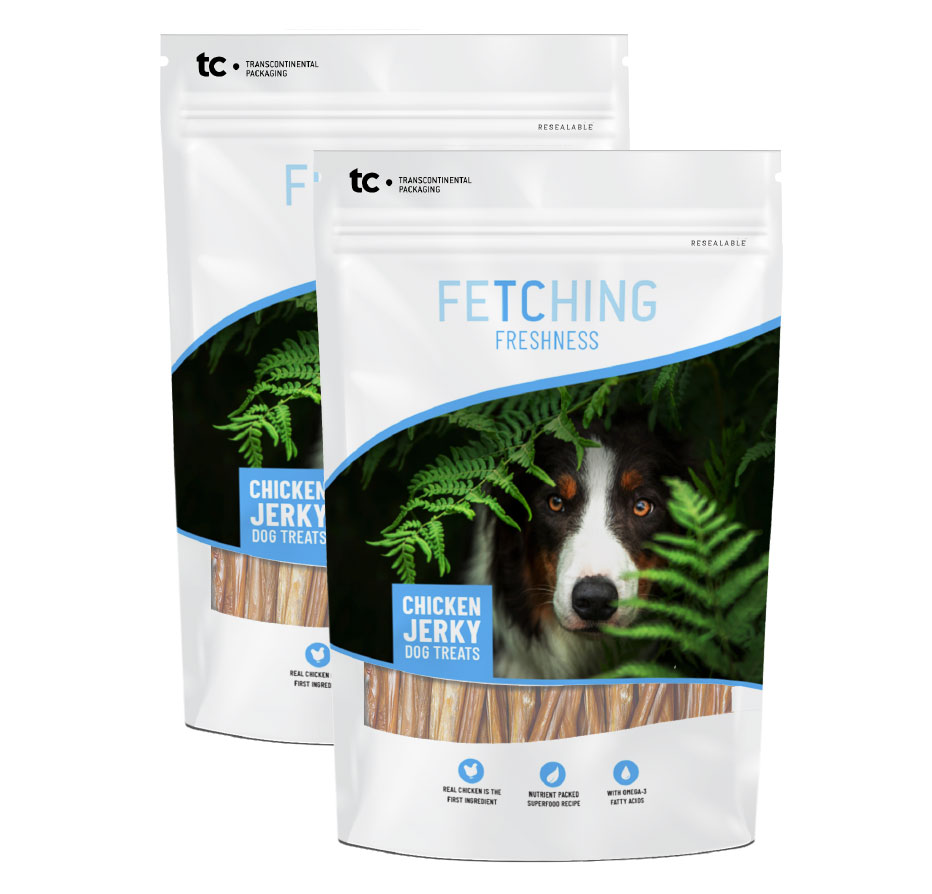 Blocks
Text
Entice the Consumer
Add bag and pouch features that will stand out on shelf and provide the consumer with transparency 
Spouts, fitments, and pour solutions for liquids and easy dispensing     




Unique shapes for function, form, and novelty




Punch holes in a range of styles & shapes for in-store displays




Micro-perforations and venting for cook-in-bag options    




Windows to view product view on side-panels, front, or back for consumer transparency




Rounded corners for design feature
Delight Your Customer
Connect with your customer and integrate  the convenience features they want 
Easy-open features that maintain bag integrity, are frustration-free




Gussets to provide uncomplicated product access




Re-closure options that preserve product freshness and support simple storage and use: child-proof zippers, front-zippers, tape, and much, much more!




Incorporate handles to provide consumer convenience for heavy bags




Durable construction and reliable seals to hold up to heavy products for consumer confidence
Text
No Matter the Market – We've Got the Bag Features for You!
Auto-wicketing capabilities for items such as diapers and feminine care products


Machine direction and contour laser scoring for micro and macro perforations for unique opening, cooking, and venting solutions


De-gassing valves applications for coffee


Ventilation technologies for air evacuation to meet requirements for efficient large bag palletization and load stability for industrial, chemical, lawn & garden, and pet food products.


Sustainable fitments, de-gassing valves and reclosure options that are suited to meet the requirements of environmentally responsible packaging
Text
We Aim to Make It Easy
We understand that flexibility is critical in attaining business success.   We offer a vast range of custom shapes and sizes along with an expansive variety of convenience features for form and function.  If it's a new need or a concept that is in its infancy – we'll innovate to bring it to life for you.  
 We're an agile partner that can manage your fluctuating volume needs, deliver short runs or high quantities, and offer VMI and make, hold, and ship programs to allow you to effectively manage your inventory.