Body
Tough and Beautiful, Fresh Poultry Solutions
We know meat & poultry. We understand the challenging, exacting, and rigorous demands of the industry. We provide industry-leading solutions that help you gain packaging and operational success while attaining the highest level of food safety. 
Masterfully crafted films and structures:
Protect your product and deliver the highest standard of abrasion and puncture resistance to stand up to the rigors of production and distribution.
Preserve freshness and flavor with the ultimate level of barrier to extend shelf life and keep your products tasty.
Perform in high-speed applications to keep your operation humming. Our specialty films are crafted to ensure optimal processing efficiency, minimized waste, and consistent, reliable sealing.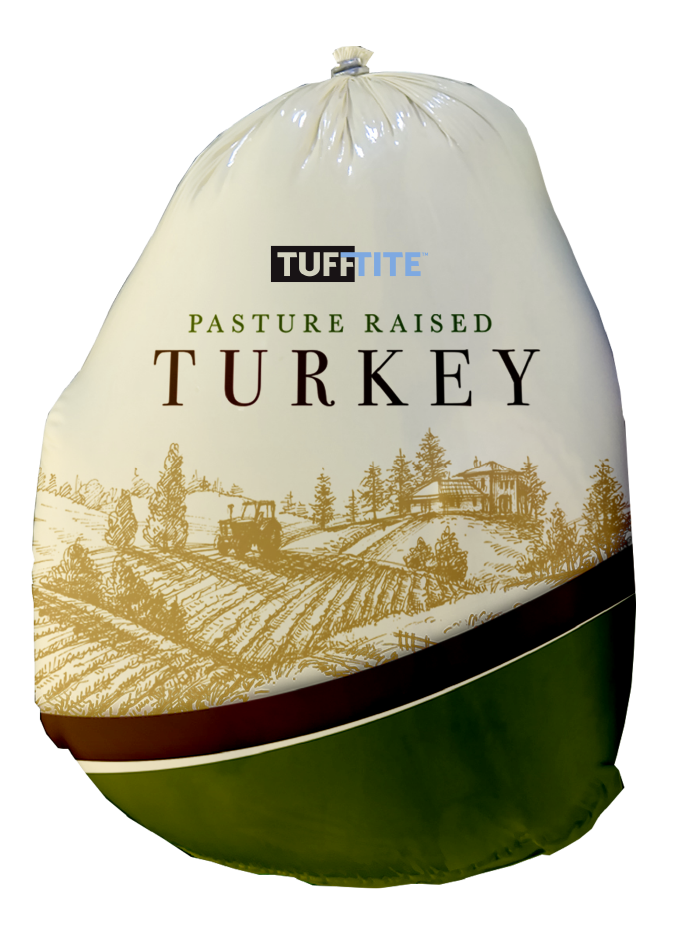 Blocks
Text
Tufftite™ Poultry Shrink Bags
Tufftite™ Poultry bags are both a tough and good-looking packaging solution for fresh and frozen poultry.    

High shrink capability to attain package tightness for a neat package
Superior seal range provides the ability to manage challenging whole bird applications
Crafted with low stiffness to attain a tight package after evacuation
Unrivaled puncture resistance and tensile elongation for a durable and tear resistant bag reducing waste and protecting the product
Available in non-barrier for frozen applications to meet processing options
APPLICATIONS

: Fresh & Frozen Poultry
Text
It's all about first impressions  
It takes only 3 to 5 seconds for a consumer to notice a certain product among hundreds on a shelf and decide to purchase it.  
That's why your product packaging is vital – communicate freshness and quality so your consumer will reach for your product on the shelf.
CAPTIVATE and stand out at retail
Outstanding, award-winning print with 10 color printing on both sides of your package for vibrant images and enhanced shelf impact. 




Exceptional high-gloss finish and film opacity to provide a premium look for your poultry packaging.




Available in clear, white and cream colored bags for graphic and brand variety.
Text
According to Freedonia Consumer Insights, poultry eaters are seeking authentic "Real" fod with the story about the product source. How it was raised and prepared—grass-fed beef, free-range and pastured chicken, and locally raised animals.
We're here to help you tell your authentic brand story and announce your product virtues. We can support you…with packaging design that communicates your brand message, through producing powerful video content to connect consumers with your brand, or through in-store marketing displays that will creatively captivate shoppers and get your message across.
Text
Did You Know?
Chicken remains the poultry product of choice for US households due to its low cost, easy preparation, and taste profile (Freedonia '20 Meat & Poultry Report). We're here to ensure your poultry remains fresh and tasty from your operation to the consumer's table.