Teacher Development Resources
A Canadian leader in French-language educational book publishing, the Instructional Resources sector offers a unique and impressive collection of more than 400 titles related to different components of education, teaching and learning. The Instructional Resources sector publishes reference books dealing with educational issues at all levels of education.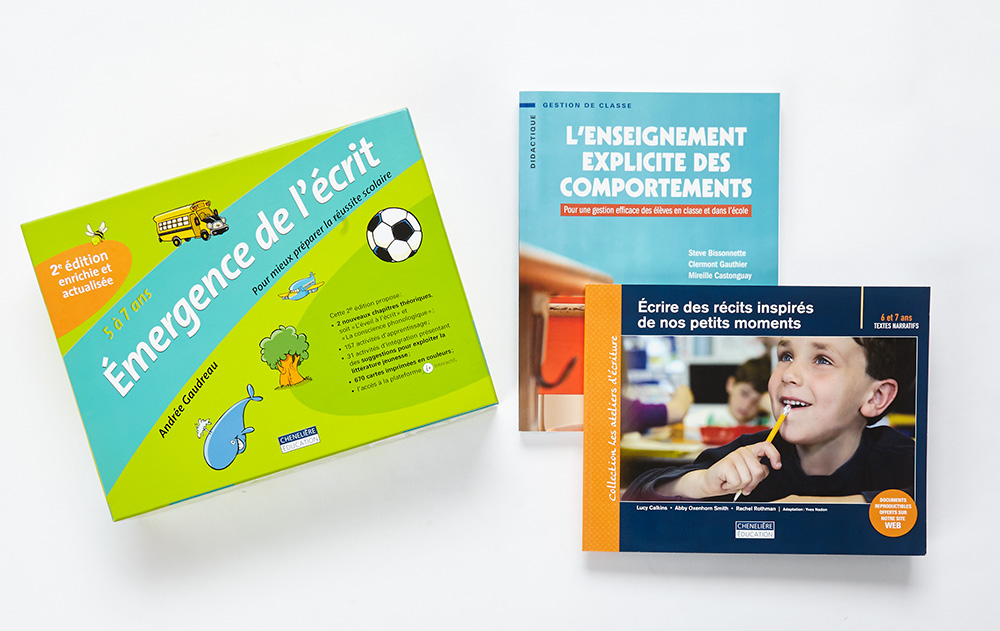 Addressing reading, writing, classroom management as well as science and math, published books are authored by specialists who combine their knowledge, experience and talents to produce high quality material.
To find out about the wide range of publications in this sector, consult its catalogue.
A team to support you
The sales team of the Instructional Resources sector offers efficient expertise to support teachers in exploring its books, which can be found throughout Canada and French-speaking Europe.
The publications of TC Media Books in this sector are distributed in Europe by the following distributors: Pirouette for France and Belgium, and Servidis for Switzerland.
To find out more about the complete offering in this sector, go to www.cheneliere.ca and www.groupemodulo.com. (French content only)