Body
Envio™ Forming Films – Showcase and Protect Your Product
Our Envio™ cast forming films do exactly what you expect and more. They're designed to provide superior forming and lay flat properties, uniform thickness, and excellent clarity. Envio™  forming films are engineered to provide superior barrier to extend product shelf life for a wide range of applications.  
You won't have to choose between performance and value. Our proprietary, first-to-world, water quench forming films are cast to exacting standards in a variety of materials.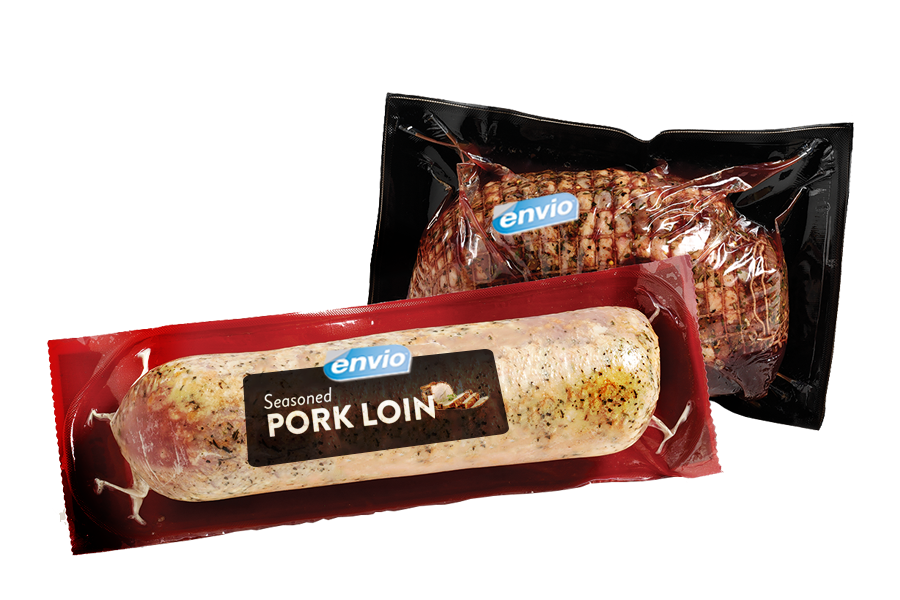 Blocks
Text
Praise-worthy Performance
Envio™ forming  films are designed for gas-flushing and vacuum packaging applications.  Envio™ forming films are created to withstand abuse and provide optimal barrier and product protection.
Custom structures, up to 11 layers, for exceptional barrier    


Extreme toughness and hermetic seals for reduced leakers    


Uniform material distribution in formed pockets to minimize pinholes and blow-outs reducing waste    


Precise gauge control for consistent roll profiles and optimal machine performance    


Wide sealing range and seals through contamination to maintain package integrity
 
Captivate the Consumer with Retail Appeal
The combination of exceptional gloss and high-impact printing will amplify your package graphics and branding to look  great at retail and shine on shelf.
Superior optics with  glass-like clarity for crystal clear product view


Excellent low-haze, high gloss finish for accentuated graphics and premium package appeal


High quality, 10 color printing for vibrant graphics to stand out at retail


High and low-barrier applications to meet your exacting needs


Easy peel, peel reseal, hermetic, and lock-up seals for product protection and consumer convenience.
Text
Solutions That Work For You
Your success is our success.  Our team works to create proprietary products that are reliable, contribute to waste reduction, and allow you to optimize machine speeds. 
Films that work for you and are better for your bottom line.
Envio™ is available in multiple gauges which gives you the potential to down gauge and attain cost savings without sacrificing quality.  
Text
It's all about first impressions
Did you know it takes only 3 to 5 seconds for a consumer to notice a certain product among hundreds on a shelf and decide to purchase it or not?  
That's why your product packaging is vital – communicate freshness and quality so your consumer will reach for your product.  Give your package a high-gloss crystal clear appearance with Envio™ and be sure to increase your product appeal and make your competitors envious.