Body
TuffChub
Unrivaled Barrier – Proven Performance – Oustanding Durability!
We've blended art, science, and technology to develop our TuffChub sleeve film, a cost-effective multi-layer, co-extruded film solution to keep ground meats fresh in retail cases and foodservice operations.
Specialty crafted for superior sealing throughout a wide range of temperatures, and a high degree of pliability, TuffChub sleeve film facilitates high-speed packaging no matter the application.
You can rest assured your chub packages will look great and run exceptionally well.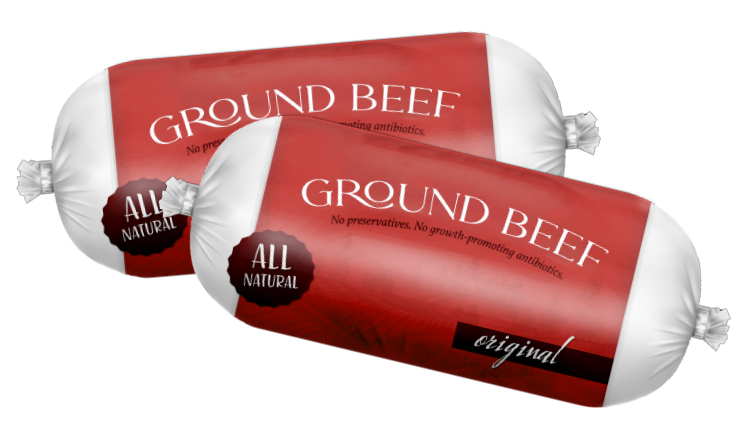 Blocks
Text
Praise-worthy Performance
TuffChub Chub films are developed to withstand abuse and provide exceptional barrier. Chub film that's tuff and good-looking.
Proprietary sealant and extrusion technology for exceptional moisture and oxygen barrier for extended shelf life


High modulus film provides for a wider operating window and improved machinability.


Wide seal temperature tolerances and superior cold temperature properties contribute to optimized packing speeds.


TuffChub chub film complies with the requirements for a food contact material under the Food Additive Regulation.
 
Captivate the Consumer with Retail Appeal
The combination of exceptional gloss and high-impact printing will amplify your package graphics and branding to look great at retail and shine on shelf.
Excellent gloss finish for accentuated graphics and package appeal    


Flat seals for a neat looking chub package.  


High quality, 10 color printing for vibrant graphics to stand out at retail    


Available in Clear, White, printed or unprinted to meet your product specific needs.
 
Text
Double Down On Freshness
TuffChub's outstanding high-barrier properties extend shelf life and keeps your product fresher than the rest.  Our studies demonstrate that TuffChub provides nearly twice the barrier of competitor control films.*