Print flyers are still strong
Retail marketing is more complex than ever. Intense competition and constantly expanding communication channels make building store traffic and sales revenue a real challenge.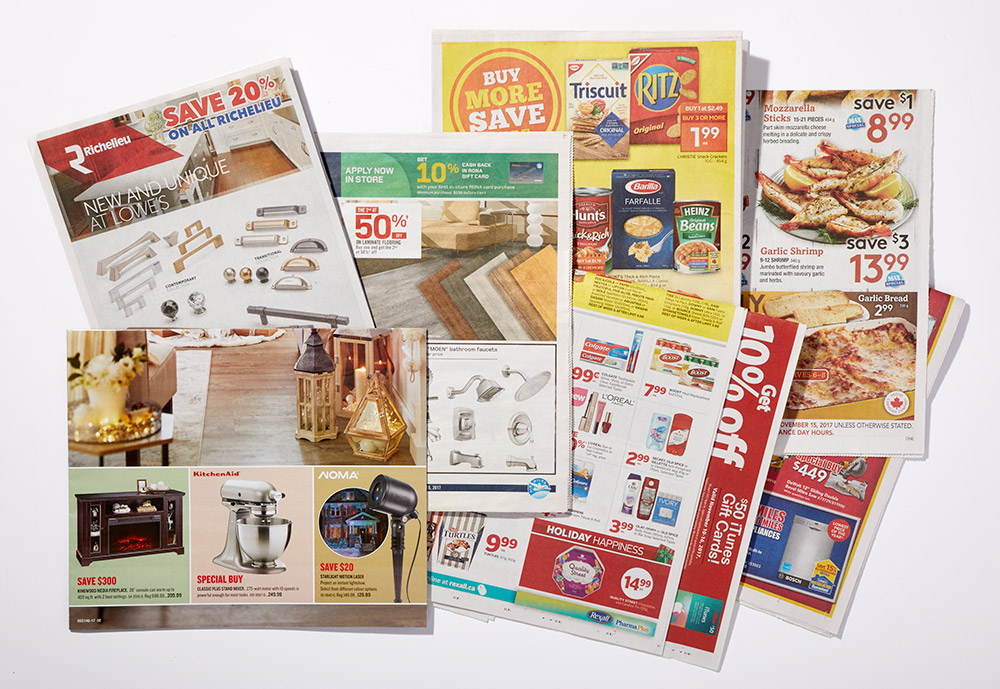 Did you know that 9 out of 10 people use at least one flyer format? And that 7 out of 10 shoppers prefer the print flyer delivered to their home?1
Many studies reveal that printed flyers are an essential and efficient tool to any marketing campaign with the goal of increasing in-store traffic. The reasons are simple: retail flyers are easy to use, they allow shoppers to save time and money, they provide more information than other sources of printed advertising and they can reach specifically targeted audiences by their interests and consumer habits.
TC Transcontinental is the leading printer of retail flyers and inserts in Canada. Our success is based on our understanding of the retail market and our capacity to meet all retailers needs. Our state-of-the-art equipment also allows us to increase our flexibility and productivity as well as creating new opportunities for our clients.
In addition, we are able to offer retailers a variety of formats including tabloid, broadsheet, maxitab, minitab, magazine and catalogue.
1Source: Brandspark International, Fall 2015
View all videos