Body
Coatings that touch our everyday lives 
We have invested in our research and development equipment and technology to support product development and meet demanding industries' quality needs. 

Our Advanced Coatings laboratories are located in Matthews, NC and in North Wales, United Kingdom, allowing us to serve a global market and efficiently deliver reliable and high-quality solutions for your coatings needs. We have a cross-functional team of engineers, chemists, and manufacturing experts, with years of experience in product development to seamlessly manage all stages of development, from concept to commercial.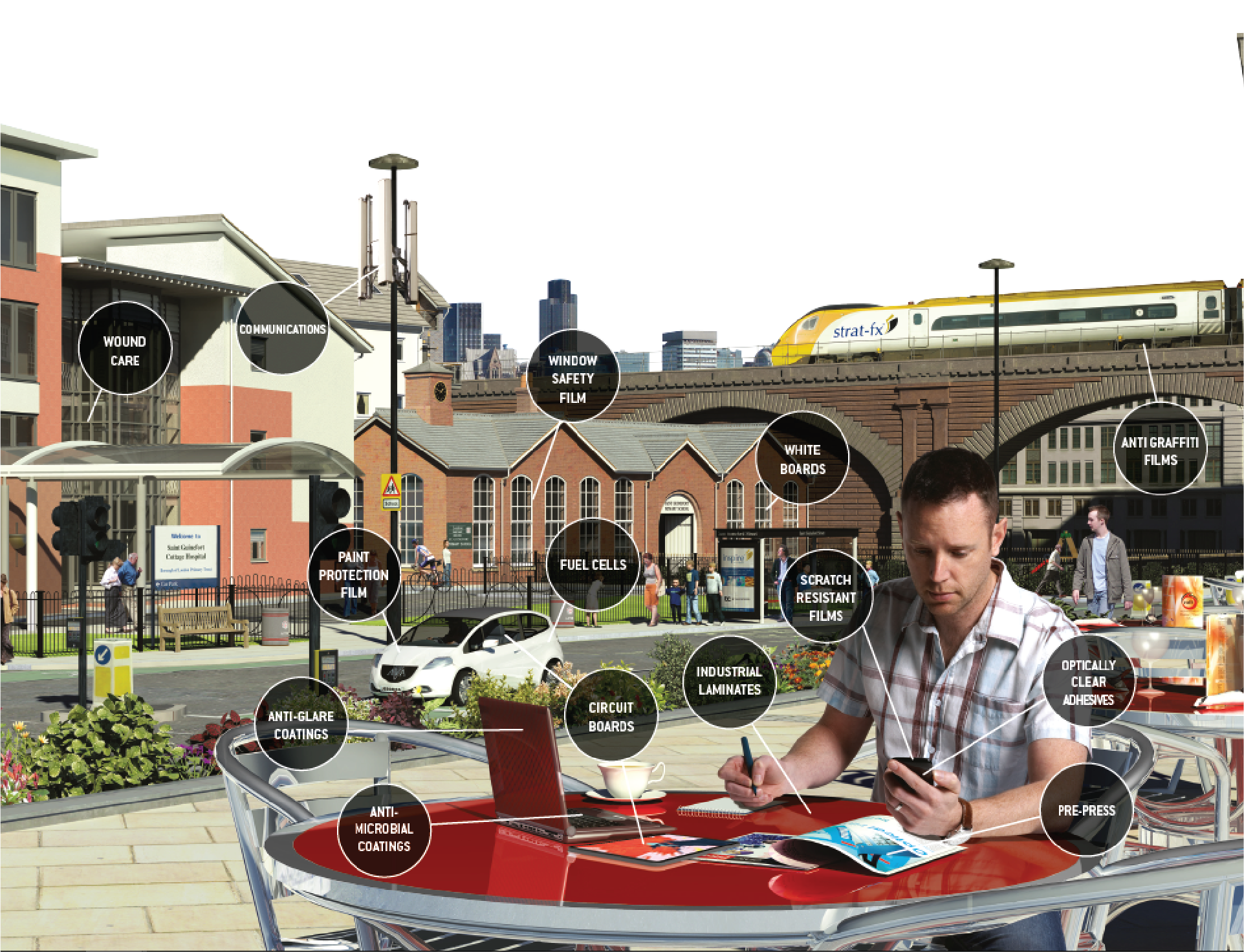 Blocks
Text
Delivering advanced coatings with cost-effective solutions just for you. 
The technology and tools we have are key to develop and test methods and processes for new products, experiment raw material and elevate our expertise in material science, and perform trials at production-scale. All aspects of our product development process are supported by high quality standards, and we have clean room protocols in place to meet demanding market needs such as the medical industry. 
We also collaborate with our sister laboratories in Menasha, WI who have additional technology and packaging gurus to test our solutions and leverage their analytical capabilities. 
Serving leading and high-performance business sectors. 
We know that our product is a component to your final product, this is why we truly embrace collaboration and deliver reliable high-quality coatings. We listen to your needs and test solutions that meet your requirements of conductivity, absorption, moisture, breathability and many more! On top of that, we make sure to offer you the best coatings that add performance and functionality to your business product model. 
Text
Our Advanced Coatings team develops, creates, and manufactures high-quality coatings for films, foils, and all other specialty substrates that enhance, strengthen, and protect the products that touch our everyday lives.
From polyurethane films and foams used in wound care, ostomy and medical devices to conductive coated films and foils used in batteries and communications systems. We partner with the most respected brands in the world to supply reliable and precise solutions that are tailor-made to our customers' design and application requirements.
Learn more here > www.tc.tc/advancedcoatings