Body
Innovating dairy packaging until the cows come home
We know cheese & dairy. We understand the challenging and exacting requirements of specific dairy products, cheese types, and varieties, including non-dairy cheeses, while attaining the highest level of food safety. 
Masterfully crafted films and structures:
Protect your product and deliver the highest standard of abrasion and puncture resistance to stand up to the rigors of distribution.
Preserve freshness and flavor with the ultimate level of barrier to extend shelf life and keep your delicate products tasty.
Perform in high-speed applications to keep your operation humming by attaining optimum processing efficiency and reliable/consistent sealing.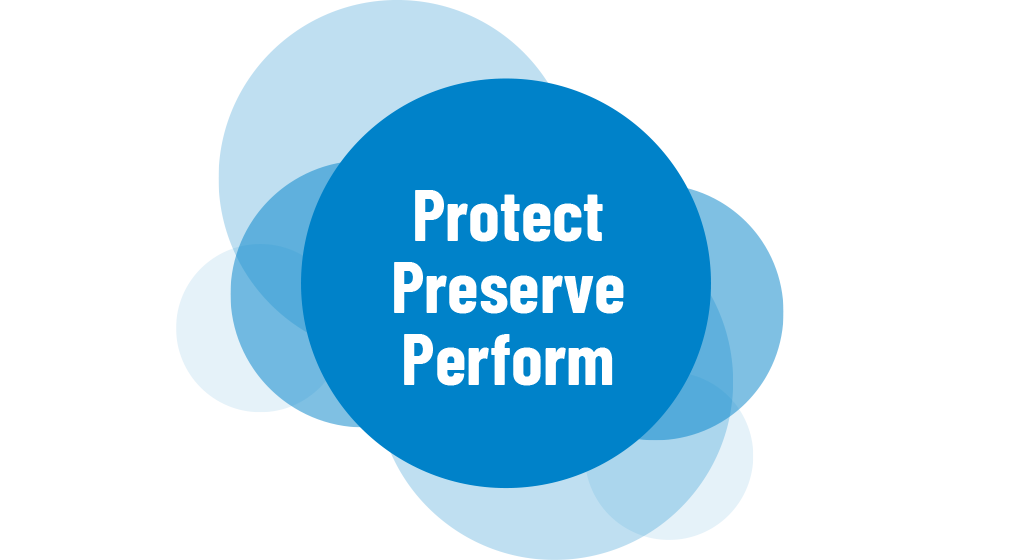 Blocks
Text
See how we can help you captivate at retail and delight the consumer.
Product List
Image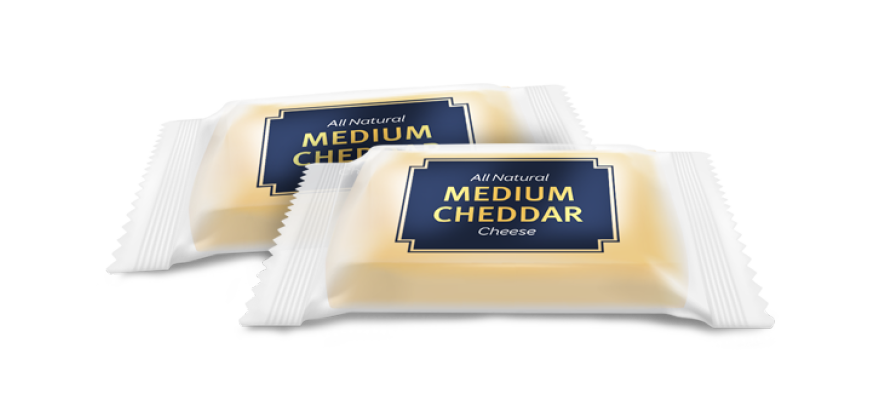 Text
Flow Wrapped Snack Proportioned Cheeses
Films for individually wrapped credit card cheese, servings to appeal to consumer's desire for portion control and convenience.
Individually wrapped cheeses provide opportunities for family packs and flavor variety, ideal for featuring in multi-packs and club store options
Halo™ proprietary extruded films to provide high machinability and industry leading barrier properties
Outstanding print and convenience features to captivate the consumer
Pair with specialty pouch options, one supplier for complete solution
 
Image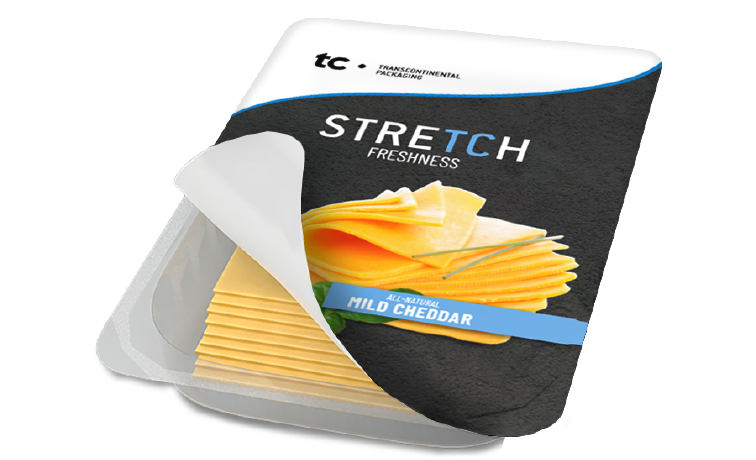 Text
Peel Reseal Lidding Films
Peel Reseal films for soft cheeses or hard cheeses, chunks or slices, natural, and processed, snack, and non-dairy cheeses.
Consistent and effortless easy open for consumer convenience
Reliable seals and solid adhesion to preserve taste, aroma, and texture of your product
Peel-reseal, peel-able, and lock up options which can be customized to desired peel strength for performance options
Image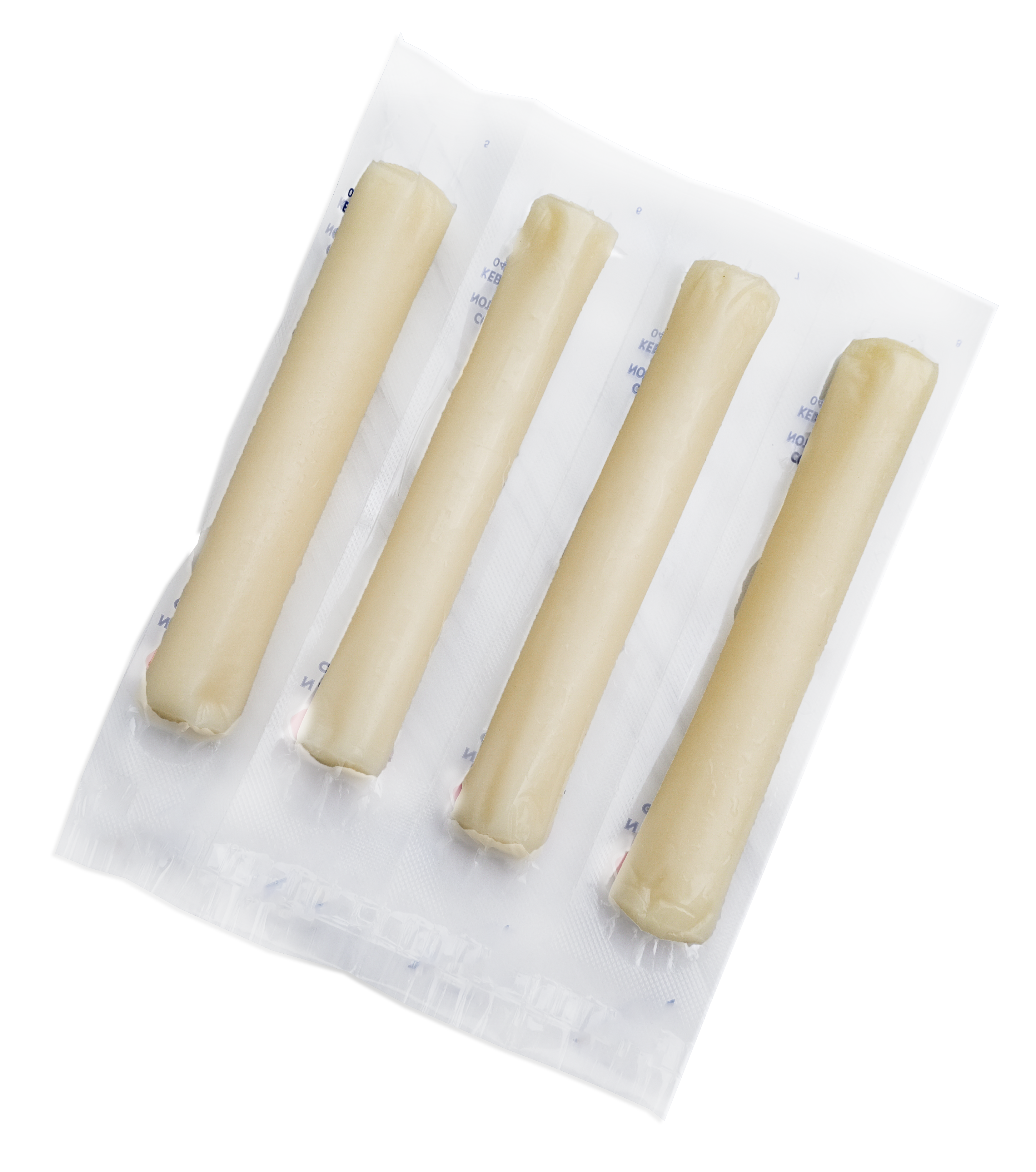 Text
Envio™ Forming and Non-forming Films for String & Stick Cheese
Proprietary, first-to-world water quench forming and non-forming films delivering unparalleled high gloss finish. 
Low-haze and glass-like clarity for superior optics and product appeal  
Easy peel, peel-reseal, hermetic, and lock-up seals for product protection and consumer convenience
Seals well through contamination to minimize waste and optimize efficiency
APPLICATIONS: Cheese, Meat & Protein
Image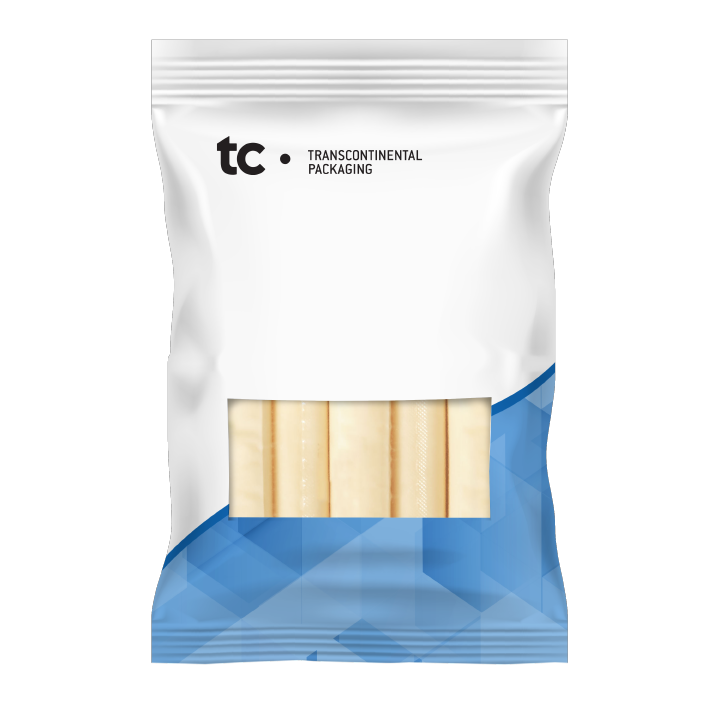 Text
Bag Overwrap
Non-barrier secondary packaging to showcase your product for natural and processed cheese snacks
Superior gloss and sheen to shine on the shelf and enhance your brand graphics
Outstanding print and convenience features to captivate the consumer
Sustainable options to appeal to the conscientious consumer
Image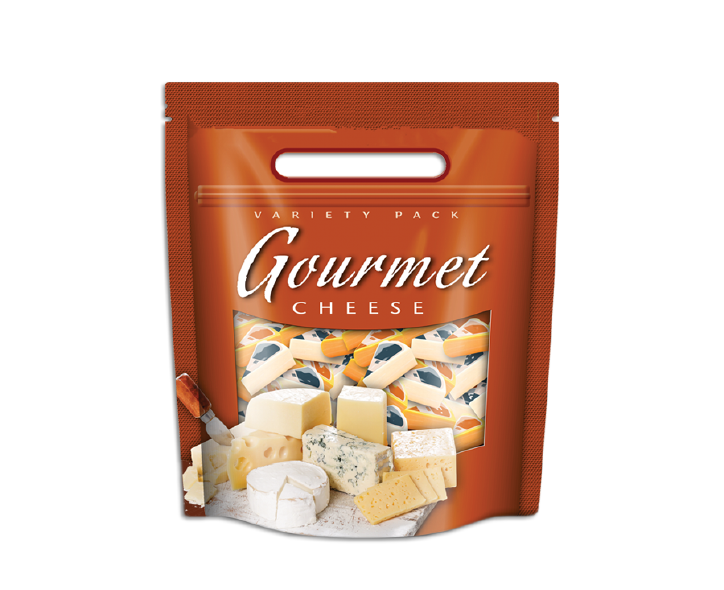 Text
Specialty Pouches for Dairy Snacks
Healthy snacking is all the rage. Specialty pouches for dairy snacks appeal to what consumers are seeking in variety and convenience. 
Broad range of pouch sizes and styles to meet all of your needs from individual packs to family multi-packs
Outstanding print and convenience features to captivate the consumer
Metallized and de-metallized films for ultimate premium packaging look and feel
Image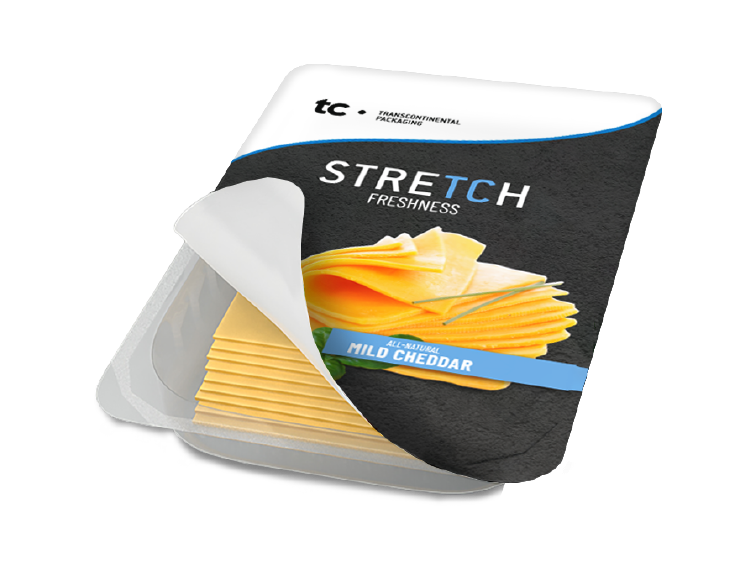 Text
Semi-Rigid Bottom Web Films
Semi-rigid forming web film in rollstock format to replace rigid injection molded films for heightened productivity  
Semi-rigid film rollstock to be used on vacuum forming equipment for improved operational flexibilty
Semi-rigid rollstock allows for easier storage and requires less space for greater efficiency
Semi-rigid rollstock highly machinable allowing for greater productivity
Text
65% of consumers think cheese is healthier than other snacks and 44% (top result of survey) of consumers said that unique flavors would motivate them to try a new cheese item.
Source: Mintel Lightspeed 2021
Take advantage Cheese producers …
This presents a terrific opportunity to introduce new products that appeal to both snacking and flavor variety! Need inspiration on marrying the two with packaging innovations … the TC Transcontinental Packaging Team is ready to work with you and spark a fresh idea! 
Text
DELIGHT your customer and integrate features that provide convenience both on the shelf and in the cupboard
Easy-open features that maintain bag integrity, are frustration-free, and provide simple product access




Closure options that maintain product freshness and support simple storage and use, child-proof zippers, front-zippers, tape, and much, much more!




Windows for consumer transparency and product view 




Form and function with handles, spouts, and unique shapes
CAPTIVATE and stand out at retail
Outstanding, award-winning print: 10-color HD, and, ECG 7 Printing




Enhanced graphics with registered coatings: tactile, matte, gloss, & specialty 




Unique & luxurious images with metallization and de-metallization patterns & techniques

Films with unparalleled gloss & shine
Text
On-the-go consumers express a desire for convenient snacking items and
66% percent want a healthy better-for-you option, Dairy Snacks fit the bill!!