Body
Our Stretch Hood Films Protect and Hold It Together! 
TC Transcontinental Packaging blends art, science, and technology to create high-performing, rugged Stretch Hood films. Films that will protect your palletized goods through the distribution and storage chain ensuring they remain intact, pristine, and secured. 
Our Stretch Hood solutions are crafted with the optimal film thickness with high tear resistance delivering support and firmness on five sides of your pallet. Built to meet the challenging demands of the chemical, building materials, appliance, and beverage markets, and more. 
Our solutions are as unique as our clients, we offer films with optimal thickness, firmness, and transparency, to adapt to the load and conditions of transportation and storage. Contact us to learn more about our Stretch Hood solutions, as well as, our Shrink Tube and Hood offering, what ever the need, we have you covered.
Blocks
Text
TC Transcontinental Packaging Stretch Hood Advantages 
Brand & messaging differentiation 
Optimal pallet stability 
Outstanding display properties 
Eliminate tear propagation 
Minimizes the likeliness of damaged goods 
Palletized goods remain dry & protected 
Safer operations [no natural gas or open flames) for pallet wrapping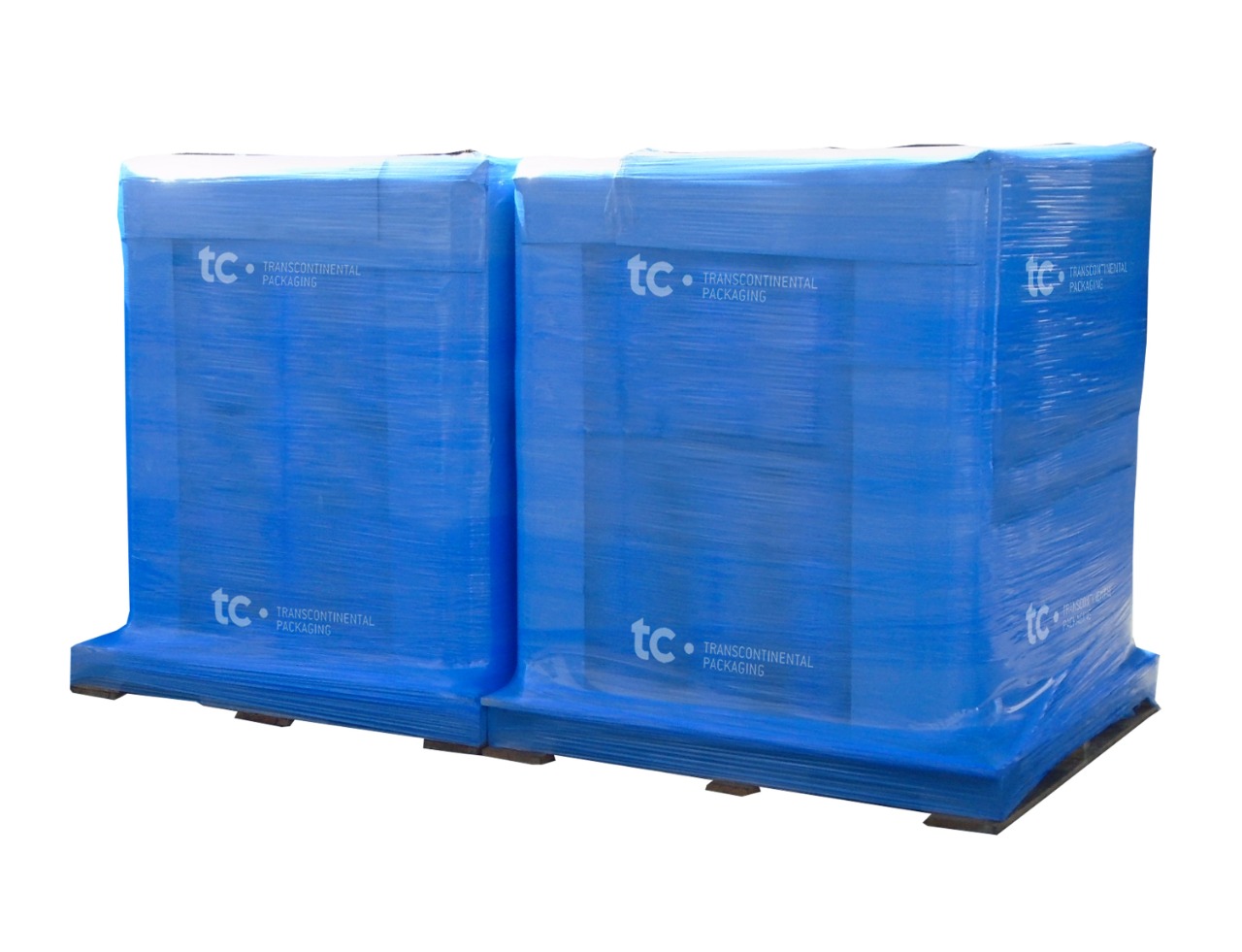 Text
Brand Visibility 
Display your logo, identify product information, or instructions clearly on your pallets with the ability to print. 1 color on the film, or further customize with a color additive. 
Uniquely Crafted 
Our solutions are as unique as our clients, we offer films with optimal thickness, firmness, and transparency to adapt the conditions of transport and storage. We can also boost film performance with additives for UV resistance, anti-stick, anti-blocking, anti-condensation, or color for enhanced performance. 
Uncompromised Toughness 
Our Stretch Hood films stand up to the rigors and abuse of transport, storage, and weather with uncompromising tear and perforation resistance. 
Ultimate Pallet Protection 
Our stretch hood film is designed to deliver increased load stability: abuse resistant, tear and puncture resistant, excellent stretch and elasticity recovery, exceptional seal strength 
Optimal Film Thickness 
Crafted to provide the ideal thickness for your needs. Available In thickness ranges of 2.0mll - 6.0 mil.
Text