Fresh N Tasty®
bakery Pouches
Body
Bakery packaging with a fresh perspective
Fresh N Tasty® Bakery pouch communicated freshness and quality for in-store baked goods and enhances the consumer experience.
Branding and Merchandising – colorful eye-catching graphics can be custom designed to enhance your brand image
Extended Freshness – resealable zipper and proprietary film structure secure the freshness of your baked items
Easy Carry Handle – for consumer convenience
Window – large window for clear view of product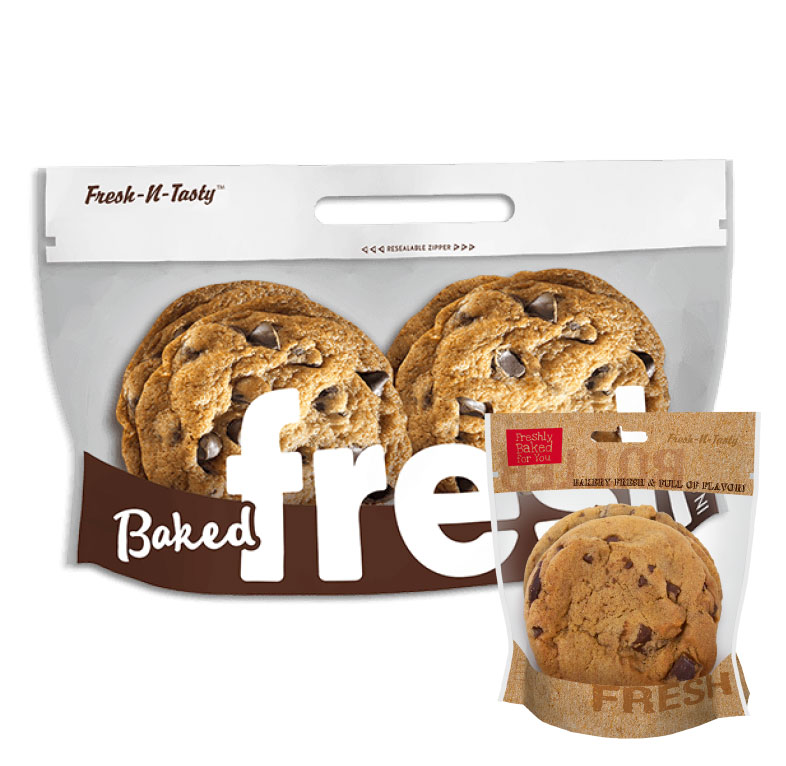 Blocks
Text
Our Commitments 
Research & development has resulted in pouch technology that has transformed the plastic packaging industry. 
Superior design makes our pouches reliable, efficient and the most advanced in the supermarket perimeter. 
Our pouches are simply the most effective packaging solution, offering exceptional options for customization.