Shrink bags that hug your products like a second skin
There's a growing preference for shrink bags among manufacturers and consumers. And with good reason. Barrier shrink bags extend the shelf life of packaged food products, enhance food safety and hygiene, and provide convenience. Our shrink bags are available in a variety of options to meet your specific needs. 
We manufacture shrink bags that are tough and resistant. They're perfect for a wide range of packaging applications including fresh meats, boneless and bone-in, poultry, as well as, processed and smoked meats and cheese.
Durability and strength
Broad sealing range with superior package integrity
Crystal clear films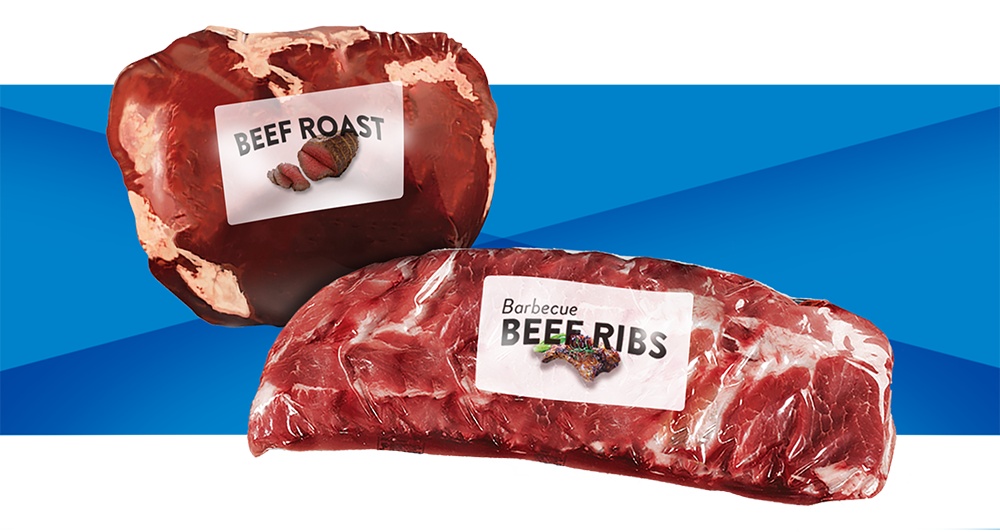 Clearshield®​
Crystal-clear, haze-free packaging​
Excellent high gloss finish​
Complies with the standard FDA/USDA food additive requirements for direct food contact​
Available in shrink bags and tube stock
Thinner gauge alternatives for institutional or case-ready
Nextrus® Boneless Vacuum Shrink Bags
Boneless Vacuum Shrink Bags
Superior optics with glass-like clarity
Excellent high gloss finish
2-sided, high-quality, 10 color graphics
Available in tube stock and pre-made bags
TuffTite® Poultry Shrink Bags
Excellent high gloss finish and opacity
High-end graphics with up to 10-color (2-sided) printing for vibrancy and shelf appeal
Available in clear, white, or cream colored bags