TC Transcontinental finalist for the 36th edition Mercuriades awards
Montreal, March 17, 2016 – Transcontinental Inc. (TSX: TCL.A TCL.B) is proud to announce that it has been named finalist at the Mercuriades Awards, a prestigious competition which has celebrated the success and ambition of Québec companies for over 35 years. TC Transcontinental was shortlisted in the "business transfer" category, which recognizes a company that has successfully transferred powers while securing its future through a development or growth plan.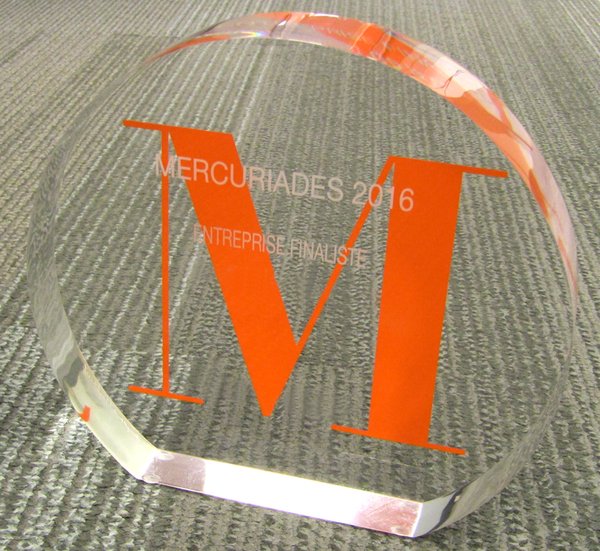 "I am extremely proud that TC Transcontinental is a finalist in the "business transfer" category at this year's Mercuriades Awards," said Ms. Isabelle Marcoux, Chair of the Board of Directors of Transcontinental Inc. "It's a real honour to be recognized for our successful transition to the second generation, especially this year, as the company celebrates its 40th anniversary. We have built a solid company based on values of respect, teamwork, performance and innovation and by always placing the customer at the heart of our priorities. In addition, we strive to generate profitable growth to ensure the Corporation's long-term success.
In April 2015, Ms. Isabelle Marcoux was the recipient of the "Germaine Gibara Leadership" award, Large Company category. This award recognizes the exceptional contribution of a businesswoman. In 1988, Transcontinental Inc. was the recipient of the "Business of the year" award, SMB.
The Mercuriades Awards have been held since 1981 by the Fédération des chambres de commerce du Québec, the province's largest business network. The awards recognize excellence and expertise of companies that contribute to Québec's development. The award winners are an inspiration for the next generation of entrepreneurs and for Québec's entire economic community.

About TC Transcontinental
Canada's largest printer, with operations in print, flexible packaging, publishing and digital media, TC Transcontinental's mission is to create products and services that allow businesses to attract, reach and retain their target customers.
Respect, teamwork, performance and innovation are strong values held by the Corporation and its employees. The Corporation's commitment to all stakeholders is to pursue its business and philanthropic activities in a responsible manner.
Transcontinental Inc. (TSX: TCL.A TCL.B), known as TC Transcontinental, has over 8,000 employees in Canada and the United States, and revenues of C$2.0 billion in 2015. 
 
– 30 –
For information:
Media
Nathalie St-Jean
Senior Advisor, Communications
TC Transcontinental
Telephone: 514-954-3581
nathalie.st-jean@tc.tc
Financial Community
Jennifer F. McCaughey
Vice President, Communications
TC Transcontinental
Telephone: 514-954-2821
jennifer.mccaughey@tc.tc