Shelf impact starts in prepress
Nothing ensures getting a great package on the shelf like a great beginning.
From concept to plates, we provide a full range of advanced prepress services. You'll sleep easy knowing we cover every detail from double-checking specifications to applying the most streamlined and cost-effective prepress technology. Color experts partner with your team to plan the best approach for your project. They can assist with: package design, supporting a relaunch, implementing new label standards, applying color management, and introducing potential enhancements like Expanded Gamut 7-color process.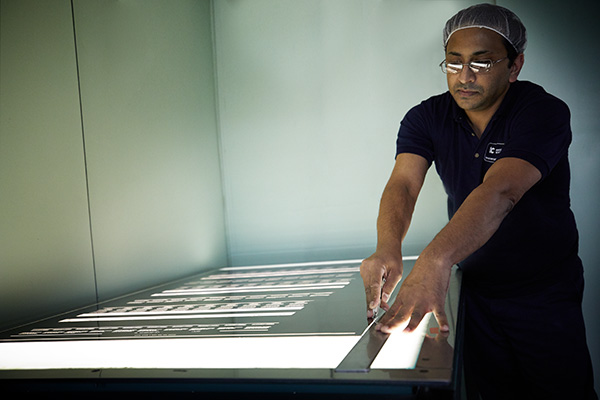 What's more, you can expect consistent quality and service from each of our production locations. Uniform high technology, skilled color prepress specialists, and good old-fashioned hustle guarantee top-notch prepress service and quick turnarounds.
Pre-Production Team
Ink and color control specialists
Design and plating
Packaging engineering
Manufacturing team
Quality assurance team
Creative Services
Concept development
Graphic & structural design
Production art
Template guidelines
Workflow technology
Platemaking