Investing in the future
Research & development is the cornerstone for innovation-driven growth. Both ours and yours.
Here's our simple formula: invest in customers' unique requirements to provide a competitive advantage. It begins with collaboration and includes the application of deep resources, experience, and love for a challenge. The result is breakthrough ideas that draw upon decades of knowledge in barriers, sealants, resins, and additives. Add our ultra-advanced technology to the mix, and you can see how we help create brighter futures.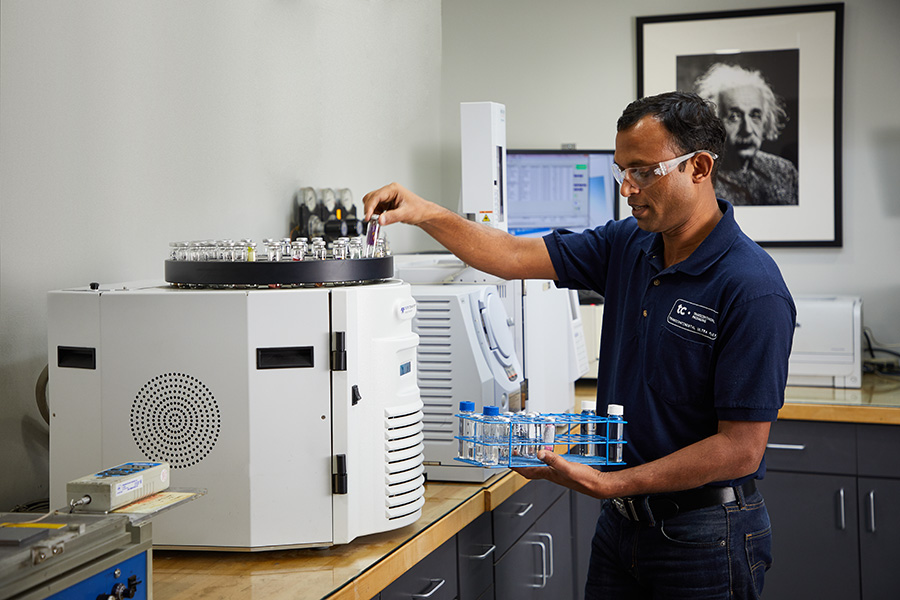 Our breakthroughs span a wide range of innovations from sustainability to reduced lead times and unique packages that offer greater utility and function. From design to production, TC Transcontinental Packaging provides technical service assistance throughout all stages of your project. From preliminary visits to gather in-depth information about equipment and packaging needs, to periodic plant visits our technical service engineers ensure production run smoothly and identify process improvement opportunities.
Both Analytical and Physical Testing for Flexible Packaging
Permeation testing - the transmission rate of water vapor, oxygen and carbon dioxide of films and packages to determine how these affect your products.
Packaging seal strength
Chemical identification, number and thickness of layers
And many more capabilities to support our customers, the quality of our product, and to help drive innovation in the packaging industry