Recent Quarterly Results
Q2-2018 Supplemental Segmented Information

Transcontinental Inc. announces its financial results for the second quarter of fiscal 2018
June 7, 2018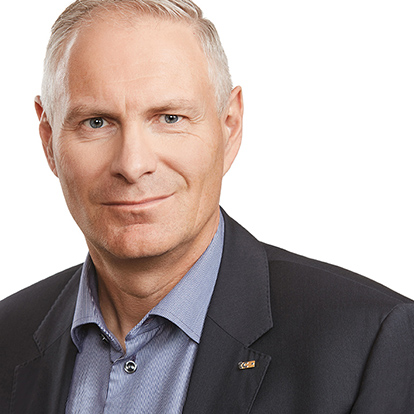 François Olivier, President and
Chief Executive Officer,
TC Transcontinental
"Our good performance in the second quarter demonstrates that our strategic decisions in our three business lines contributed to the strong results for our entire portfolio, said François Olivier, President and Chief Executive Officer of TC Transcontinental. We are therefore in an excellent position to begin a new phase of our growth plan with enthusiasm and conviction.
"During the quarter, we positioned ourselves as a North American leader in flexible packaging with the transformational acquisition of Coveris Americas. This is a pivotal point in our evolution as our packaging division is now the largest division in terms of our pro forma revenues. This transaction is in addition to the acquisition of Multifilm Packaging, in Illinois, which was completed in March.
"The printing division experienced a stable quarter, and certain initiatives implemented to optimize our platform continued to bear fruit. In our Media Sector, we are very pleased with the results of the sale process of local publications. All titles in Québec are now owned by local players, and the vast majority of jobs were maintained. We only have one local newspaper remaining to be sold in Ontario.
"Supported by these results and our solid financial position, we begin the integration of Coveris Americas with confidence. We expect to continue generating significant cash flows, which should enable us to reduce our net indebtedness, while pursuing our growth strategy in packaging."
Financials Highlights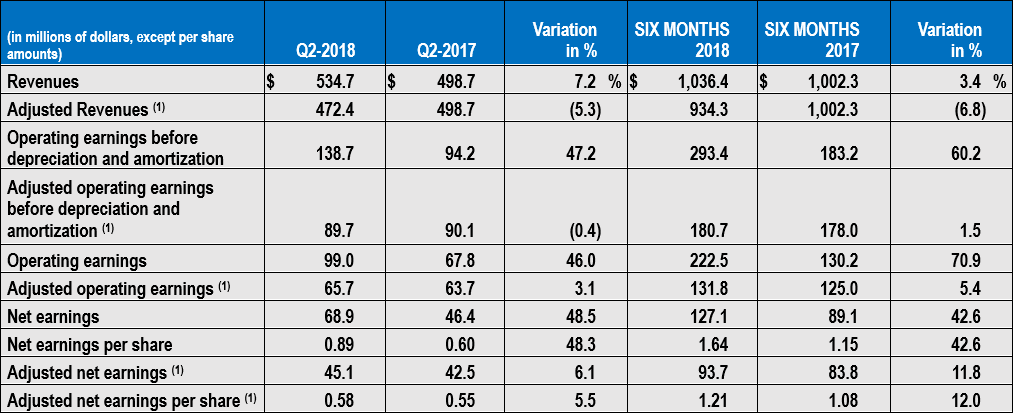 (1) Please refer to the section entitled "Reconciliation of Non-IFRS financial measures" in this press release for adjusted data presented above.