Recent Quarterly Results
Q3-2018 Supplemental Segmented Information

Transcontinental Inc. announces its financial results for the third quarter of fiscal 2018
September 6, 2018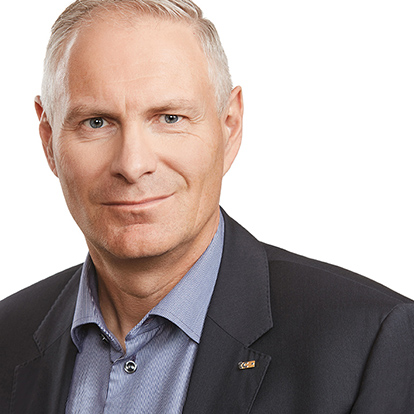 François Olivier, President and
Chief Executive Officer,
TC Transcontinental
"The third quarter represents a significant milestone for us, marking the transformational acquisition of Coveris Americas and its first contribution to our results, said François Olivier, President and Chief Executive Officer of TC Transcontinental.
"Coveris Americas generated solid revenues, with more moderate profitability than anticipated. That being said, we are maintaining our previously established targets and we are confident that this acquisition will further contribute to our profitability as of the fourth quarter. We launched the rigorous integration of our activities and we are on track to realize the anticipated synergies. Lastly, we are satisfied with the performance of our packaging activities acquired prior to the Coveris Americas acquisition, both in terms of revenue growth and profitability.
"On the printing side, we posted another good quarter excluding the non-cash effect of the end of certain newspaper printing contracts. In addition, the demand for our service offering to retailers remained relatively stable, which reflects the effectiveness of flyers for driving traffic to the store.
"In summary, we are pursuing our business plan with confidence. We expect to continue generating significant cash flows, which will enable us to reduce our net indebtedness."
Financials Highlights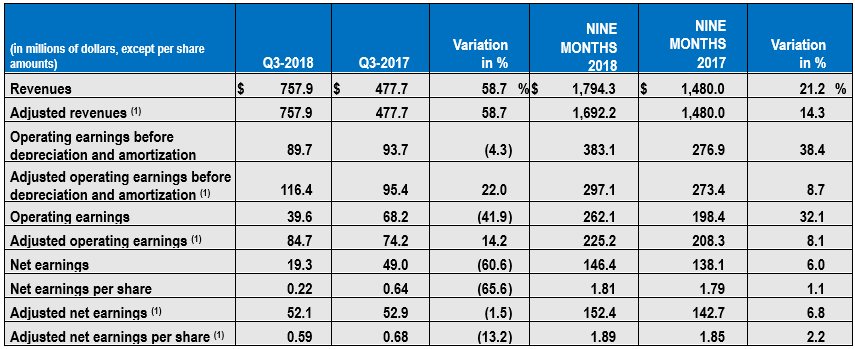 (1) Please refer to the section entitled "Reconciliation of Non-IFRS financial measures" in this press release for adjusted data presented above.