Recent Quarterly Results
Q2-2020 Supplemental Segmented Information
Transcontinental Inc. announces its financial results for the second quarter of fiscal 2020
June 10, 2020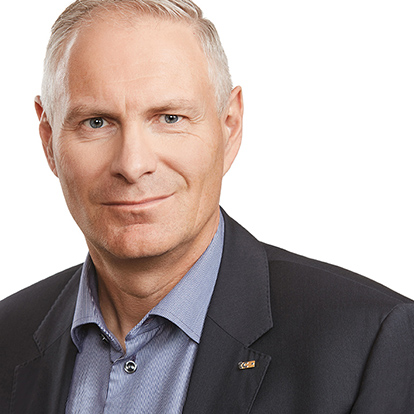 François Olivier, President and
Chief Executive Officer,
TC Transcontinental
"I am very proud of the role we have played since the beginning of the COVID-19 crisis in ensuring the pursuit of our operations to support essential services to the population, in particular food packaging and printing services for newspapers and retailers, said François Olivier, President and Chief Executive Officer of TC Transcontinental. I am also very proud of the leadership and commitment of our teams, which successfully protected the health and safety of our employees and their families, thereby ensuring the continuity of our essential operations. I would especially like to thank our approximately 1,600 colleagues who were unfortunately temporarily laid off in the Printing Sector for their patience and understanding, and am glad that about 600 of them are already back to work.
"Our strength and resilience throughout this crisis, despite the suspension of a large portion of our printing activities, eloquently demonstrate our operational excellence and the relevance of our transformation into flexible packaging. In addition, the discipline, speed and effectiveness of our actions enabled us to maintain our financial health.
"In our Packaging Sector, we had a very solid quarter thanks to our agility in responding to the increased demand by our customers for  packaging for food and everyday consumer products. This higher level of activity, combined with the continued realization of our synergies and efficiency gains, allowed us to generate improved profitability for the quarter.
"In the Printing Sector, our rapid cost reduction measures, combined with the various cost reduction initiatives implemented early in the fiscal year, allowed us to adjust to the volume decrease caused by the crisis and effectively protect the sector. In addition, our in-store marketing products printing team created innovative pandemic-related products, such as signage for physical distancing and plexiglass panels for several large Canadian retailers to protect their customers and employees. In addition, we manufactured protective visors for our employees and for local community organizations.
"To conclude, I am grateful for the exceptional commitment of our managers and employees in unprecedented circumstances, and very satisfied with the measures we implemented to manage the situation. We took great care of the health and safety of our employees while generating good profitability and significant cash flows. Although there is uncertainty in the immediate future, we are strongly positioned to take advantage of future opportunities."
 
Financial Highlights