Recent Quarterly Results
Q4-2019 Supplemental Segmented Information
Q4-2019 Consolidated Financial Statements 
Transcontinental Inc. announces its financial results for the fourth quarter of fiscal 2019
December 12, 2019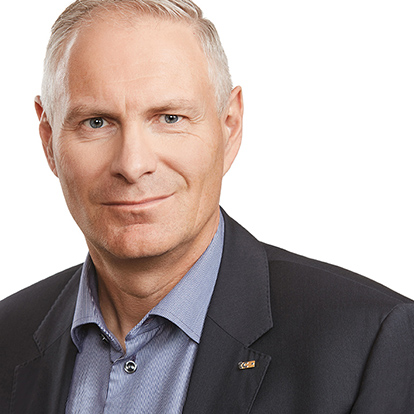 François Olivier, President and
Chief Executive Officer,
TC Transcontinental
"2019 was marked by the successful integration of Coveris Americas, a turning point in our transformation, said François Olivier, President and Chief Executive Officer of TC Transcontinental. In only two years, we grew our revenues by 50% to reach more than $3 billion in 2019, a first in our company's history. We executed on our growth strategy and rigorously managed risk. I am very pleased with our company's evolution in positioning us to create long-term value.
"In our Packaging Sector, in accordance with our plan, we increased our operating earnings margin before depreciation and amortization quarter after quarter during the fiscal year, thanks to realized synergies and efficiency gains. We are building the foundations needed to generate long-term sustainable organic growth and remain committed to improving profitability in the coming years. We are well positioned and our portfolio of products and services will continue to evolve in line with our strategy to focus on markets where we have a lasting competitive advantage.
"In our Printing Sector, we experienced a difficult year overall, marked by the greater than expected decline in our revenues from retailer related services. Despite the circumstances, we once again recorded an excellent operating earnings margin before depreciation and amortization and strong cash flows. In addition, we implemented cost management measures to help mitigate these impacts. In the coming years, we will continue optimizing our printing platform and seize growth opportunities in certain promising verticals, such as book printing and in-store marketing products.
"Despite the challenges we faced in the Printing Sector, we generated cash flows from operating activities of over $430 million, up 38.1% compared to the previous fiscal year, which were mainly used to reduce our net indebtedness, as per our plan. Finally, I am confident that the Publisac will continue to play an important role in the years ahead. We are committed to defending the interests of the Publisac and of all its stakeholders, namely the thousands of employees who are part of the production and distribution process everywhere across Québec, merchants, local newspaper publishers as well as the millions of citizens who benefit from it every week. We remain convinced that the situation will result in a positive outcome."
Financial Highlights