Recent Quarterly Results
Q1-2020 Supplemental Segmented Information
Transcontinental Inc. announces its financial results for the first quarter of fiscal 2020
February 27, 2020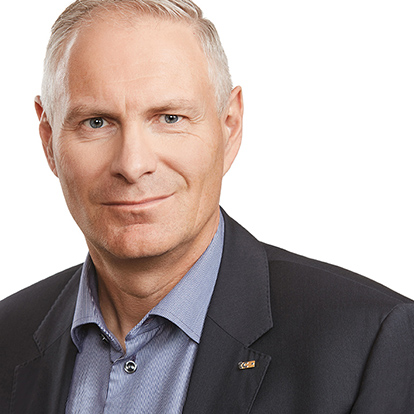 François Olivier, President and
Chief Executive Officer,
TC Transcontinental
"I am pleased with the Printing Sector's performance in the first quarter of 2020, said François Olivier, President and Chief Executive Officer of TC Transcontinental. The cost reduction measures put in place in the last few quarters have delivered results. In addition, the integration of our two most recent acquisitions in the promising in-store marketing vertical is progressing.
"In our Packaging Sector, a decline in our paper packaging operations, which were sold to Hood Packaging Corporation around the end of the quarter, as well as the decrease in the price of resin led to lower revenues. However, our profit margins increased compared to last year, and we will continue to gradually improve them during the year, in particular by realizing synergies and efficiency gains.
"The creation of the Recycling Group aims to vertically integrate the recycling of plastics in our packaging production chain, ultimately ensuring a stable procurement of this material for us. This decision stems from our desire, and that of many customers, to differentiate ourselves with an offering of eco-responsible packaging products containing recycled plastic, to accelerate its development and to create a truly circular economy for plastic that will bring further benefits for the environment and for communities.
"To conclude, we are diligently pursuing our transformation, and the solid cash flows generated enabled us to significantly reduce our indebtedness and increase our dividend while providing us with the flexibility needed to pursue strategic and targeted acquisitions."
 
Financial Highlights